P1 VISA
The P Visa allows internationally recognized athletes, performers, entertainment groups, and cultural coaches to visit the U.S. through an American sponsor for either an event or a performance. The P1 Visa refers to a nonimmigrant visa which enables a foreign national, who is either an athlete or entertainer by profession, to come to the United States for a temporary period of time so as to take part in a specific event, competition or performance. Candidates wanting to apply for the P1 Visa may choose between two sub-categories, namely P1A Visa and P1B Visa, each serving a different purpose.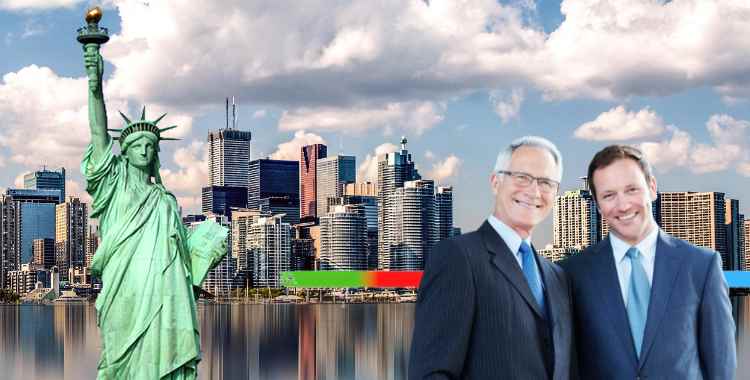 WHAT IS A P1 VISA?
The P1 Visa stands for a U.S. speciality visa which lets foreign nationals, who are either athletes, cultural coaches, or entertainers by profession, come to the United States by being sponsored by a US-based employer to perform in or attend an event.
Candidates seeking to apply for the P1 Visa may choose between the following two sub-categories:
P1A Visa: issued to internationally recognized athletes and an athletic team.
P1B Visa: issued to individuals or members of a recognized entertainment group.
It is a must to have at least two members in the team to be able to apply for a P1 Visa. The P1 Visa holders are able to participate in athletic seasons, entertainment events, tours, sports tournaments, and several other projects. They also become eligible to apply for part-time study during their stay in America. Furthermore, it is equally important for all individual or group athletes, entertainers, and performers to hold national or international recognition to become eligible to apply for either a P1A visa or a P1B visa.
In case of successful processing of a P1 Visa application, the candidates become eligible to enter the U.S. to compete in any sports event or perform or participate in an entertainment program. However, as noted previously, they are required to prove that they have achieved national or international recognition as an athlete, performer, or entertainer.
These visas, therefore, have been designed by the U.S. government to promote and support the diversity of people in the fields of sports, entertainment, performance, and culture.
WHAT ARE THE ELIGIBILITY REQUIREMENTS FOR A P1 VISA?
If you identify as a nationally or internationally recognized athlete, entertainer, or performer and wish to apply for the P1 Visa, you must ensure that team members meet the following eligibility conditions:
The team is required to have been formed a year prior to your visa application.
At least 75% of the members must have a stable relationship with the team for a minimum of one year.
The team collectively has earned national or international recognition.
It must be duly noted, however, that those seeking to apply for a P1 Visa must perform in a group and not individually during their stay in the United States. Additionally, the Essential Support Personnel, including coaches, scouts, trainers, and referees, are also eligible for a P1 Visa. If you identify as an artist or an entertainer who wants to visit the United States to take part in either an artistic performance or a cultural event, you are required to apply for a P3 Visa. Simply put, the point of difference between the P1 visa holders and the P3 visa holders is that the former is issued to a group of nationally/internationally recognized group of artists. In contrast, the latter is issued to individual artists and entertainers who are either a part of a cultural exchange program or a participating member of a culturally unique program.
HOW DO I APPLY FOR THE P1 VISA?
Irrespective of whether you are applying for a P1A visa or a P1B visa, the application process for a P1 visa is more or less similar. If you wish to apply for the P1 Visa, it is necessary for you to be sponsored by a US-based employer or an American organization.
Described below is the detailed application process that you need to keep in mind while applying for a P1 Visa:
STEP 1
File Form 1-129, Petition for Nonimmigrant Worker.
The initial application procedure is required to be carried out by the U.S. employer sponsoring the candidate on his behalf. The first step, thus, requires the employer to file Form 1-129, which refers to the Petition for Nonimmigrant Worker, and submit the completed form to the U.S. Citizenship and Immigration Services (USCIS). The employer must initiate the filing of the petition at least six months before the planned performance in America. In the case of a team, the employer may submit a collective form.
STEP 2
Notification from USCIS upon approval of the petition. 
Upon approval of the filed petition, you and your U.S. employer will be notified by the USCIS through Form 1-797, Notice of Action. Once you receive the form, you may begin with your P1 Visa application process.
STEP 3
File Form DS-160.
The candidate is now required to file Form DS-160, which is the Nonimmigrant Visa Application available online. Each candidate is required to provide their personal information and answer every question related to their background and the intention behind their visit to the United States. Upon completion, every candidate must keep the confirmation page, as it needs to be presented during the interview.
STEP 4
Pay the application fee. 
Once all the forms have been filled out, candidates are required to pay the visa application fee of $190. It must also be noted that all the fee receipts must be saved and included in the portfolio of evidence.
STEP 5
Schedule your visa interview.
After the successful payment of the application fee, all candidates aged between 14-79 can schedule their visa interview with the U.S. Embassy.
DOCUMENTS CHECKLIST!
When applying for the P1 Visa, you must include the following supporting documents in your portfolio of evidence:
Confirmation page showing the completed and submitted Form DS-160.
A passport with validity for at least six months beyond your planned stay in the U.S.
A passport-size photograph meets all the digital requirements.
A receipt showing the successful payment of the visa application fee.
Form I-797 confirms that the petition has been approved by the USCIS.
A letter from a U.S. employer describing in detail your performance and events that you will be participating in.
A contract with your U.S. sponsor.
Evidence that you or your team have earned nationally or internationally recognized.
WHAT IS THE PROCESSING TIME FOR A P1 VISA?
The processing time for P1 Visas usually tends to vary. However, generally speaking, most applications for the P1 Visa are processed within 3-6 months of time. However, candidates are free to make an additional payment of $12,25 and make use of the premium processing service.
WHY ALWAYS CONSIDER BASICS OF IMMIGRATION?

Expert Visa counselors provide Step-by-step guidance through a secure, online process.
Apt evaluation of credentials and faster visa processing.
Identifying all potential hazards and roadblocks in securing a visa.
Assistance with documentation, immigration rules, citizenship, and border control procedures.
Multiple case assessment for better conflict resolution.
Designated process managers to provide personalized guidance.
Just like the basics of anything act as "building blocks" forming a strong foundation for constructing complex structures. The Basics of Immigration serve as the foundational elements of moving abroad, for any aspiring immigrant.