SCOPE FOR INDIAN MARKETING MANAGERS IN CANADA
The global lockdown has disturbed the balance of labor demand and supply in canada.
Present Requirement of marketing managers in canada. According to the Canadian Labor market survey, the demand for marketing managers has increased at a paramount speed, and Indian marketing managers in Canada have abundant opportunities for bright careers and lucrative salary packages.
Over the years 2022 to 2031, there will be expected to be 23,200 marketing manager jobs in Canada. However, there are also anticipated to be 21,800 fresh graduates looking to fill those positions.
The equilibrium between labor supply and demand witnessed in recent years is anticipated to persist over the projected time frame as employment opportunities and job applicants are likely to be at approximately comparable levels over the 2022–2031 period.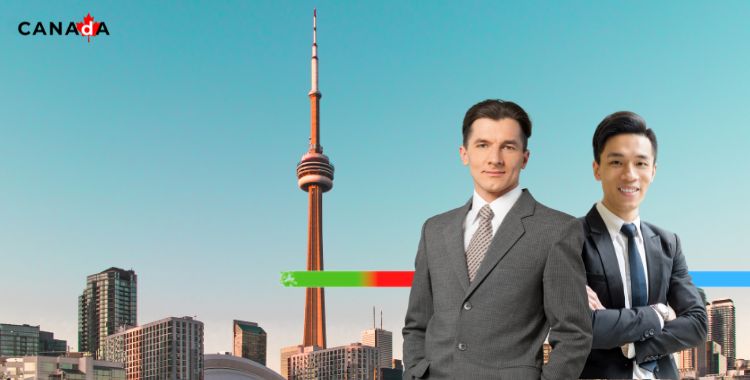 ADVANTAGES OF GETTING MARKETING MANAGER JOBS IN CANADA
Competitive Salary of marketing manager in canada
The best education in this world free of cost
Great healthcare service at a low cost
Diverse Ethnicity in Canada
Great career opportunities
You become eligible to sponsor your family members.
MARKETING MANAGER JOBS IN CANADA
Quebec
Alberta
Nova Scotia
Ontario
Saskatchewan
Yukon Territory
British Columbia
Manitoba
Northwest Territories
GENERAL OUTLOOK OF MARKETING MANAGER SALARY, CANADA
The salary of the marketing manager in Canada is quite attractive. Here is the list of average salaries of marketing managers in different regions of Canada. This list helps you select the best location to earn more.
| | |
| --- | --- |
| Province | Average wages in hours |
| Alberta | 47.88 |
| British Columbia | 48.08 |
| Manitoba | 47.18 |
| New Brunswick | 43.27 |
| Newfoundland and Labrador | 50.00 |
| Northwest Territories | N/A |
| Nova Scotia | 51.28 |
| Nunavut | 59.92 |
| Ontario | 48.56 |
| Prince Edward Island | 50.00 |
| Quebec | 51.28 |
| Saskatchewan | 36.06 |
| Yukon Territory | 42.26 |
HOW TO BECOME A MARKETING MANAGER IN CANADA?
The process of becoming a marketing manager in Canada is quite simple if you fulfill all the requirements and eligibility criteria for getting Marketing Manager Jobs in Canada.
Here is the stepwise process of getting a job in Advertising, marketing, and public relations managers (NOC 10022).
Step 1 Fulfill Eligibility Criteria for Marketing Manager Jobs in Canada
A university degree or college diploma in business administration or in a related field with a specialization in sales or marketing
Market Management Diploma in Canada
Work Experience of atleast one year as a sales, marketing, or public relations representative or in a related occupation is required.
Proof of funds of atleast $ CAD 12,960
Step 2 Secure a permanent Job in Canadian Province
Search for marketing manager jobs in Canada, and get an appointment letter from one of the authorized organizations approved by the National Occupational Classification.
Step 3 Choose an Immigration Program
Canada offers multiple immigration programs to offer permanent residency to foreign workers. You can choose the program according to your eligibility and requirements.
Federal Express Entry System
Step 4 Create a profile on IRCC
Go to the IRCC Website, and create a profile to get a canada visa.
Submit an Expression of Interest
Select the province for the nomination program
Prepare all the documents in the required format
Wait for an Invitation to Apply
Submit the final application along with the visa fee
DO I NEED MARKET MANAGEMENT DIPLOMA IN CANADA?
The requirement of a marketing manager diploma in canada arises when you do not possess any other professional qualification to get a marketing manager job in canada. In case you have a professional degree and work experience in your native country, then you would only need to apply for a work permit in Canada.
MASTERS IN MARKETING MANAGEMENT IN CANADA – MUST-HAVE SKILLS
Interviewing
Promoting and Selling
Advising and Consulting
Professional Communicating
Liaising and Networking
Negotiating and Adjudicating
Writing
Analyzing Information
Planning
Researching and Investigating
Projecting Outcomes
Supervising
Co-ordinating and Organizing
Leading and Motivating
Strategic Planning
WHO ARE MARKETING MANAGERS IN CANADA?
The profile of Marketing Managers Advertising, marketing, and public relations managers (NOC 10022).
The market managers in Canada have to plan, organize, control, direct, and evaluate all the tasks of their department that are involved in business advertising, and public relations. Usually, the government department, advertising, and marketing companies hire market managers in Canada.
OTHER SALES AND MARKETING JOBS IN CANADA
Product Marketing Managers Jobs in Canada
Digital Marketing Manager Jobs in Canada
Advertising director Jobs in Canada
Advertising manager Jobs in Canada
Electronic business (e-business) manager Jobs in Canada
Fundraising campaign manager Jobs in Canada
Internet communications manager Jobs in Canada
Marketing Manager Jobs in Canada
Media relations director Jobs in Canada
Promotions manager Jobs in Canada
Public relations director Jobs in Canada
Sales and marketing manager Jobs in Canada
Web communications manager Jobs in Canada
Web marketing manager Jobs in Canada
RESPONSIBILITIES OF MARKETING MANAGERS IN CANADA
Create distribution channels for goods and services, start market research projects and analyze the results, help with product creation, and oversee and assess businesses' marketing strategy.
Develop promotional materials
Hire, train, direct, and motivate staff
Manage contracts
Market business services
Plan and control budget and expenditures
Write and edit press releases, newsletters, and communications materials.
Assist in product development and marketing strategies of establishments.
Direct and evaluate establishments and departments to develop and implement communication strategies.
Responsibility for maintaining media relations for businesses, governments, and organizations.
Establishments and departments are responsible for publicizing activities and events.
Establish distribution networks, conduct market research, and analyze findings.
Developing and implementing advertising campaigns to promote products and services.
CONCLUSION
This article explains the eligibility, requirements, and application procedure for getting permanent resident status in Canada as Marketing Manager. If you want to migrate to canada and still have some doubts regarding the process, you can contact Basics of Immigration, BOI.
WHY ALWAYS CONSIDER BASICS OF IMMIGRATION?

Expert Visa counselors provide Step-by-step guidance through a secure, online process.
Apt evaluation of credentials and faster visa processing.
Identifying all potential hazards and roadblocks in securing a visa.
Assistance with documentation, immigration rules, citizenship, and border control procedures.
Multiple case assessment for better conflict resolution.
Designated process managers to provide personalized guidance.
Just like the basics of anything act as "building blocks" forming a strong foundation for constructing complex structures. The Basics of Immigration serve as the foundational elements of moving abroad, for any aspiring immigrant.