INTRA-COMPANY TRANSFER
Intra-Company Transfer (ICT) enables companies to allow skilled workers to move to Canada, with the aim of increasing the effectiveness of management, as well as to enhance the company's review. It forms a part of the larger International Mobility Program (IMP). It allows for qualified business owners to transfer their businesses to Canada, and subsequently acquire a work permit for Canada, without requiring the Labour Market Impact Assessment.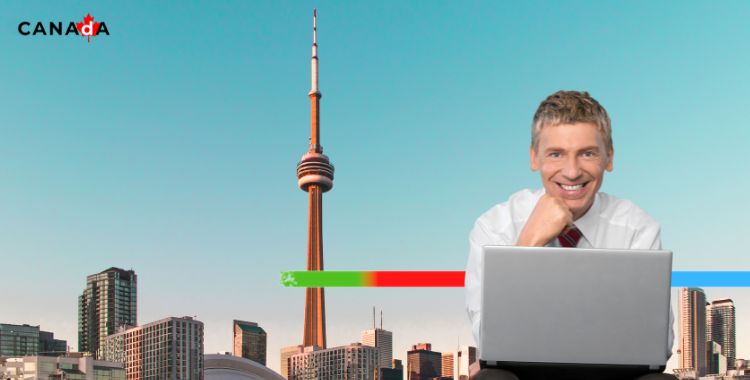 WHY SHOULD I CHOOSE INTRA-COMPANY TRANSFER CANADA?
Establish your business operations in Canada
Easy pathway in acquiring Canada Permanent Residency (PR)
Get access to a study permit for your children
Acquire an open work permit easily for your spouse
Great opportunity to increase the scope of employment in Canada
INTRA-COMPANY TRANSFER CANADA ELIGIBILITY –
Any foreign worker applying through the Intra-Company Transfer Program must fall in either of the three categories-
Business Owner (includes entrepreneurs or shareholders having a successful company, and wish to conduct similar work in Canada).
Senior Manager (includes those at the managerial position who are currently working for a company)
Specialised Knowledge (chief employee who holds paramount knowledge which is rare, and therefore, can contribute to the employer's benefit).
HOW TO APPLY FOR INTRA-COMPANY TRANSFER CANADA?
Following are the steps on how to apply for Intra-Company Transfer Canada-
Your parent company must be incorporated in Canada as its subsidiary firm.
You should have a business strategy ready, that describes your business plan, including market research, hiring strategy, and cash flow projections, all in line with industry norms, for a minimum of 3 years.
Arranging all the necessary documents for the application process, including both personal and corporate documents.
Prepare for the application for a work permit.
Revising all documents and getting them verified by a lawyer.
Submitting the application for work permit to the Immigration, Refugees, and Citizenship Canada (IRCC), and wait for your results.
INTRA-COMPANY TRANSFER CANADA REQUIREMENTS-
Following are the requirements for getting a work permit under the Intra-Company Transfar Canada program–
The company must have a physical premises in their home country, for Canadian operations.
The parent company should have robust funds, and must be financially sound enough to operate its business operations in Canada.
The candidate must be employed/engaged with the parent company for atleast 12 consecutive months, within the last three years prior to filling the application form.
The company should provide a detailed business plan.
During the transfer of an employee/candidate, the company must assure that it is seeking to do business which would help boost the economy and create jobs, through its operations in Canada.
INTRA-COMPANY TRANSFER VISA PROCESSING TIME-
The standard processing timelines for the intra-company transfers are available for reference, on the official Immigration Refugees Citizenship Canada (IRCC) website, depending on your country of origin.
However, the typical processing time for India is four to five months.
The typical processing time for Canada is two to three months.
WORK PERMIT DURATION-
Initially, the work permit is issued for a year. In most cases however, the IRCC may grant a work permit for 2 years, provided the Company is a subsidiary of the established foreign company.
SWITCHING FROM INTRA-COMPANY TRANSFER (ICT) TO PERMANENT RESIDENCY (PR)
After being employed full time for atleast a year, in any Canadian company, foreign workers are allowed to apply for permanent residency through the Express Entry program.
Usually, it also adds to the Comprehensive Ranking Scores (CRS), thereby leading them to get selected under the Federal Skilled Worker (FSW) category of the Express Entry, and an invitation to apply for PR directly from the Canadian Immigration Authorities.
WHY ALWAYS CONSIDER BASICS OF IMMIGRATION?

Expert Visa counselors provide Step-by-step guidance through a secure, online process.
Apt evaluation of credentials and faster visa processing.
Identifying all potential hazards and roadblocks in securing a visa.
Assistance with documentation, immigration rules, citizenship, and border control procedures.
Multiple case assessment for better conflict resolution.
Designated process managers to provide personalized guidance.
Just like the basics of anything act as "building blocks" forming a strong foundation for constructing complex structures. The Basics of Immigration serve as the foundational elements of moving abroad, for any aspiring immigrant.