HOW TO USE CANADA CAREGIVER PROGRAMS TO YOUR ADVANTAGE FOR A LUCRATIVE CAREER
Do you have a burning desire to improve people's lives? The caregiver programs in Canada offer a unique chance for kind people to pursue rewarding careers while improving the lives of others. With the caregiver open work permit in Canada, you can amass useful professional experience, take advantage of market-competitive wages, and even open the door to Canadian permanent residence. In this post, we will examine caregiver work in Canada, the application procedure, employment opportunities, and the rewards they provide to committed professionals like you.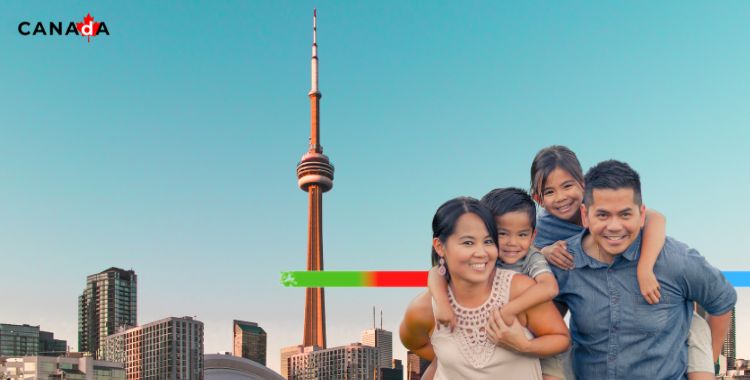 Steps to Apply for a Caregiver Job in Canada: Requirements
It is very important to match the level and the process of application if you are willing and want to do job in Canada as a caregiver.
To start your carrier as a caregiver you must have suitable amount of experience, information and most important you must have a training experience. A majority of caregiver jobs in Canada need a mixture of things which includes languages known( English or French), education and work experience for the same filed.
Adding to it work you must have caregiver work permit in Canada which make you qualified to work legally in that very nation.
You have a variety of options when looking to apply for a caregiver position in Canada. One choice is to contact prospective employers or caregiver placement services directly.
Utilizing caregiver services, which streamline the hiring procedure by matching caregivers and families needing assistance, is an additional choice.
Frequently used as pilot programs for caregivers, these programs expedite the submission of applications and placement processes, guaranteeing a seamless transfer between the caregiver and the receiving family.
The Advantages of Working as a Caregiver in Canada
In Canada, there are many benefits to working as a caretaker. In addition to receiving competitive pay, caregivers benefit from the satisfaction of improving people's lives.
Caregiver jobs in Canada Salary frequently offer attractive salary packages, including perks like health insurance, paid time off, and chances for professional progress. Given the significance of the care and assistance given to those in need, such positions are highly respected in Canadian society.
Effective involvement in caregiver programs may also serve as a prerequisite for eventual permanent residence in Canada.
Caregivers who complete the program's qualifications and obtain work experience in Canada may be qualified to seek permanent residency through several immigration routes.
CONDITIONS FOR WORK PERMITS AND CAREGIVER PROGRAMS
Candidates must fulfill several conditions to qualify for caregiver open work permits Canada. Caregivers must first and foremost show they can communicate clearly in English or French.
Language competency is frequently measured via exams like the Canadian Language Benchmark (CLB).
Additionally, to ensure that their employment won't harm the Canadian labor market, caregivers must get a favorable Labour Market Impact Assessment (LMIA) from their potential employer.
Furthermore, carers must complete an Educational Credential Assessment (ECA) to authenticate their education credentials if they received them outside Canada.
This evaluation verifies that carers meet the standards defined by Canadian educational institutions and have comparability in the National Occupational Classification (NOC) system.
A SUCCESSFUL ROUTE TO CAREGIVING IN CANADA
For caring people, working as a Caregiver in Canada offers a gratifying and rewarding professional path. Thanks to caregiver programs, professionals can have a positive influence while acquiring useful job experience.
These programs allow carers access to competitive pay, all-inclusive benefits, and the potential for Canadian permanent residence.
For individuals looking to enter this noble profession, there are many job options in Canada due to the strong demand for carers.
EMPLOYMENT PROSPECTS AND PAY SCALES FOR CAREGIVERS IN CANADA
Caregiver jobs in Canada provide enticing career prospects and lucrative pay rates.
Families and healthcare organizations are constantly looking for devoted professionals to care for and assist their loved ones, increasing the demand for carers.
There are several places where caregivers can find work, such as private homes, senior living communities, hospitals, and community organizations.
In Canada, the pay for caregiver positions might vary depending on region, experience, education, and particular job needs.
Caregiver jobs in Canada salary often pay between $30,000 and $50,000 per year. The pay includes extra perks like health insurance, paid time off, and retirement programs.
It's significant to remember that wages may vary depending on the part of the province or area wherein the caregiver works.
HOW TO APPLY FOR A CAREGIVER JOB IN CANADA
Prospective caregivers must adhere to a set procedure to be considered for caregiver schemes and work licenses in Canada. The essential steps are as follows:
Adjudicate About the Eligibility Process:- Before putting the application for this process confirm yourself , are you qualified for caregiver programs in Canada or not?
Field selection and Investigation:- Investigate and know all the caregiver job provided by the Canadian government for example Household and home child support and care service.
Obtain an Employment Offer: Before applying for a caregiver open work permit in Canada, you must secure an employment offer from a Canadian business.
Language Competency: Prove proficiency in a language by taking a test, such as the Canadian Language Benchmark (CLB) exam. To comply with the language demands of caregiver programs, one must reach the necessary CLB level.
Labor Market Impact Assessment (LMIA): Your potential employer must get a favorable LMIA, which attests that there is a real need for a foreign caregiver and that your employees won't harm the Canadian labor market.
Gather the necessary paperwork: Gather all the required paperwork, such as identification, the Educational Credentials Assessment, work experience certificates, language test results, and LMIA documentation.
Send the Application: Fill out the caregiver program and work permit applications, and then send them to the relevant authorities with the necessary supporting documentation.
Wait for Processing: The turnaround time for work permits and caregiver programs varies.
Travel to Canada and Employment: If your application is accepted, you can start working as a caretaker.
CONCLUSION
Canada caregiver programs allow compassionate people a rewarding professional path that benefits people's lives. You can start this trip by comprehending the application procedure, fulfilling prerequisites, and acquiring a caregiver work permit. With the possibility of Canadian permanent residence, these programs offer employment prospects and competitive incomes. Start your journey as a caregiver in Canada, improve your well-being, and create a lucrative future. Understanding how to navigate the application process and connect with possible employers or pilot programs is crucial.
WHY ALWAYS CONSIDER BASICS OF IMMIGRATION?

Expert Visa counselors provide Step-by-step guidance through a secure, online process.
Apt evaluation of credentials and faster visa processing.
Identifying all potential hazards and roadblocks in securing a visa.
Assistance with documentation, immigration rules, citizenship, and border control procedures.
Multiple case assessment for better conflict resolution.
Designated process managers to provide personalized guidance.
Just like the basics of anything act as "building blocks" forming a strong foundation for constructing complex structures. The Basics of Immigration serve as the foundational elements of moving abroad, for any aspiring immigrant.