ENROLL IN THE TOP UNIVERSITIES WITH NEW ZEALAND STUDY VISA
The world-class educational system in New Zealand is famous for providing top-notch instruction and investigation facilities in a wide range of academic fields. It offers a distinctive and enriching study abroad environment that is difficult to compare anywhere else in the globe because of its spectacular natural beauty, vibrant culture, and friendly residents. Thanks to the nation's solid ties with business and emphasis on experiential, hands-on learning, higher education in New Zealand offers students the chance to acquire practical skills and professional experience.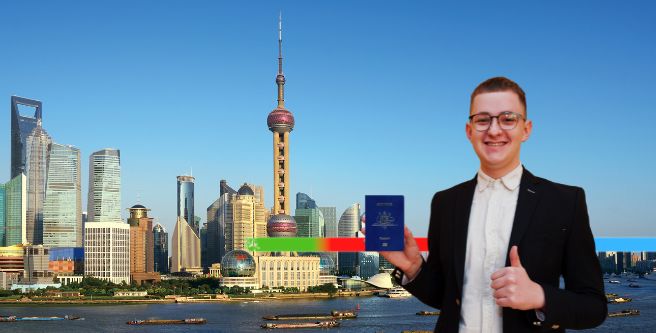 WHY CHOOSE NEW ZEALAND FOR HIGHER STUDIES?
The benefits of submitting an application under the Fee Paying Student Visa program include: 
It offers a wealth of employment prospects, a robust economy, a beautiful climate, and a welcoming culture in addition to having world-class colleges and an advanced educational system. Indian students who harbor the desire of studying abroad are sure to pay heed to these issues.
With this option, you can enroll in three courses in a row for up to three years straight with a 
single student visa.
In addition to being a stunning nation with fascinating scenery, New Zealand provides students from India with several research possibilities and an incredible standard of living. International students are cordially welcomed and provided with all the comforts of home when they come to study in New Zealand.
provides credentials that are accepted everywhere in the world
Excellent options for education and top-notch teaching staff
Opportunities for research and development.
It provides a multitude of chances for Ph.D. scholars.
calming and safe environment
Excellent standard of living
Opportunities for students to earn while they study so they can cover their own costs
Numerous job opportunities following graduation
WHAT IS POST STUDY WORK VISA IN NEW ZEALAND?
You must finish your course as an international student within the time frame specified on the letter of acceptance for the course. You can apply for a work visa in new zealand after study, even if you don't yet have a job offer. The visas you are given allow you to work in a temporary position while you hunt for a job in your industry. They are good for up to 12 months.
If one of the following applies to your program of study, you may apply for the Post Study Work Visa in New Zealand for a maximum of twenty hours per week:
The course duration is at least two years.
It results in a New Zealand qualification that earns points toward a Skilled Migrant visa application.
It is a postsecondary institution with a focus on the development of English language proficiency; you must also have an overall IELTS band score of 5.0 or higher in the general or academic categories to apply.
If you are a student in a full-time program of study that lasts at least one academic year, you are permitted to work full-time throughout all breaks. If your full-time study period is at least eight months long.
LIST OF TOP-RATED UNIVERSITIES AND COLLEGES IN NEW ZEALAND
| | | | |
| --- | --- | --- | --- |
| New Zealand rank | Global rank | University | Average Fees Per Year |
| 1 | 83 | University of Auckland | 14-28 lakhs |
| 2 | 176 | University of Otago | 15-20 lakhs |
| 3 | 215 | Victoria University of Wellington | 13-20 lakhs |
| 4 | 227 | University of Canterbury | 14-27 lakhs |
| 5 | 266 | University of Waikato | 13-19 lakhs |
| 6 | 287 | Massey University | 13-25 lakhs |
| 7 | 356 | Lincoln University | 13-23 lakhs |
| 8 | 442 | Auckland University of Technology | 14-28 lakhs |
WHO IS ELIGIBLE FOR NEW ZEALAND STUDENT VISA
You should meet the following study requirements to apply for a post-study work visa.
you obtained a degree at level 7 or above, a non-degree at level 7 or lower, and your degree is listed among the qualifications eligible for a post-study work visa.
If you studied a non-degree qualification at level 7 or less, you must also accept a job that is associated with your field of study.
Even though your qualifications are not listed on the list of qualifications suitable for a post-study work visa, you may be eligible if you submitted for your student visa on or before May 11, 2022. You must, however, meet the required qualifications.
New Zealand Study Visa Requirements for Indian Students
The following general documents are needed to apply for a student visa to study in New Zealand:

1. Two color pictures the size of a passport
2. a finished application or student visa application

3. Application fees for student visas
4. Statement of purpose new zealand 
5. Costs for VAC services
6. a current passport
7. admission letter from a New Zealand institution or university
8. copies of previous passports, if any
9. If the applicant has already studied abroad, documentation of past visas and biometric cards issued may be required
10. A statement of intent emphasizing your course of study and intended profession
11. Scores from the official English Language Proficiency Tests such as IELTS are also acceptable.
12. Certificates, mark sheets, pay stubs, salary account statements, letters attesting to prior employment and schooling, Form 16 Income Tax Returns, etc. are all acceptable forms of proof.
13. Returning students must provide proof of good progress in order to continue their education in New Zealand.
In addition to the standard documentation requirements, the New Zealand student visa checklist includes particular character and health criteria that must be satisfied in order to submit the student visa application form:
If the student intends to study in New Zealand for a period longer than six months, an eMedical Chest X-Ray certificate signed by a member of the panel of doctors appointed by New Zealand Immigration is necessary.
The applicant must submit police clearances from all of their countries of citizenship as well as any places they have resided for more than five years if they intend to study in New Zealand for longer than 24 months.
IELTS REQUIREMENT FOR NEW ZEALAND STUDY VISA
You must show proof of your English language ability in order to receive your New Zealand student visa. To demonstrate your ability to communicate and correspond, you often need to pass a secure English language test.
If you are confused about how many bands are required for new zealand study visa, here is the answer.
| | |
| --- | --- |
| MODULE | MINIMUM ELTS BAND |
| Reading | 5.5 |
| Writing | 5.5 |
| Listening | 5.5 |
| Speaking | 5.5 |
NEW ZEALAND STUDY VISA FUND REQUIREMENTS
An overseas student must be aware of how much funds are needed for a New Zealand study visa in order to visit there on a student visa.
To stay in New Zealand to study, candidates must provide proof of around INR 8,00,000 per year.
To maintain one's standard of living in New Zealand, an applicant must have NZD 1250 per month.
The visa status is related to the Statement of Purpose for the New Zealand Study Visa.
DIFFERENT TYPES OF NEW ZEALAND STUDENT VISAS
Here is a list of the several sorts of student visas you can apply for if you are over 18 and intend to study in New Zealand for a period of time longer than six months:
| | | |
| --- | --- | --- |
| S.No. | Types of student visa | Description |
| 1 | Fee-Paying Student Visa | Study full-time for up to four years and be able to work part-time |
| 2 | Exchange Student Visa | Study full-time for up to four years for an approved student exchange program |
| 3 | Foreign Government Supported Student Visa | Study full-time for up to four years on a foreign government loan or scholarship |
| 4 | Pathway Student Visa | Study up to five years for 3 consecutive courses on a single student visa and be able to work part-time  |
| 5 | Post-Study Work visa | After completing your course at a Kiwi university, you may apply for a post-study work visa. This visa lasts for 1, 2 or 3 years, depending on the level of your qualification. |
You would typically need a Fee-Paying Student visa as an Indian student. 
It's crucial to keep your status as a fee-paying student while you're studying in New Zealand. 
FEE-PAYING STUDENT VISA: NEW ZEALAND STUDY VISA PROCESS
Step 1: Get an Offer Letter from New Zealand University
You will receive an offer letter from your preferred college, which you must accept before you are required to pay any upfront tuition and living expenses.
Step 2: Obtain Medical Reports
You must have a medical examination by a physician that Immigration New Zealand has certified.
Step 3: Obtain a police verification report
A Regional Passport office or the local Deputy Commissioner of Police can provide you with a clearance certificate.
Step 4: Submit Online Application
You might also have the choice to submit a postal application. Keep a copy of the receipt for the application fee payment.
Step 5: Wait for Approval
Depending on the nation you are applying from, it may take longer or shorter to hear about your visa. Always aim to submit your application three months before the commencement of your course.
NEW ZEALAND STUDY VISA COSTS FOR INDIAN STUDENTS
Cost of New Zealand Visa: Students applying for student visas online are required to pay a base visa fee of NZD 375, or roughly INR 19,200.
Candidates who are submitting an online application for a student visa from New Delhi must pay NZD 430, or about INR 22,000, as receiving center costs (New Delhi).
The immigration price for those who apply for a student visa in New Zealand on paper (offline mode) is INR 22,600. In addition, students must pay a receiving center fee of INR 1,520. Before applying, candidates must still verify the official website for the precise amount charged. For Indians, a student visa to New Zealand would cost about INR 24,000.
NEW ZEALAND STUDY VISA PROCESSING TIME
International student visa applications are typically processed in New Zealand between 30 to 90 days. Based on a schedule of three months beginning on August 31, 2022, and the amount of time needed to evaluate and process study visa applications in New Zealand: 
| | | | |
| --- | --- | --- | --- |
| Education Providers | 50% Applications Processed in | 75% Applications Processed in | 90% Applications Processed in |
| ITPs | 32 days | 48 days | 62 days |
| PTEs | 30 days | 47 days | 67 days |
| Schools | 21 days | 31 days | 45 days |
| Universities | 22 days | 39 days | 66 days |
If the New Zealand student visa application is approved or rejected, the application is deemed finished. The information above may vary based on data updates made to the official website.
NEW ZEALAND STUDY VISA MAXIMUM VALIDITY
A student visa will often be valid for the entire length of the course or program the student is hoping to enroll in. Depending on the type of student visa, there are different limitations on how long a student can stay in New Zealand on a single visa.
Fee Paying Student Visa – 4 years
Exchange Student Visa – 4 years (depends on the length of the exchange)
Foreign Govt. Supported Student Visa – 4 years
Pathway Student Visa – 5 years
CONCLUSION
If you still have questions about the visa procedure, get in touch with our overseas educational experts, who can advise you on how to approach the full visa application process. You can always call Basics of Immigration, BOI, for a free counseling session. 
WHY ALWAYS CONSIDER BASICS OF IMMIGRATION?

Expert Visa counselors provide Step-by-step guidance through a secure, online process.  
Apt evaluation of credentials and faster visa processing. 
Identifying all potential hazards and roadblocks in securing a visa. 
Assistance with documentation, immigration rules, citizenship, and border control procedures.
Multiple case assessment for better conflict resolution.
Designated process managers to provide personalized guidance.
Just like the basics of anything act as "building blocks" forming a strong foundation for constructing complex structures. The Basics of Immigration serve as the foundational elements of moving abroad, for any aspiring immigrant.