UNIVERSITY OF REGINA
The University of Regina was founded in 1911 as a private institution and is now a public university in Regina, Canada. It was transformed into a Government University in 1974. More than 15 academic fields, including business administration, engineering, social work, media, health, and many more, are covered by the more than 120 undergraduate and 78 graduate degree programs offered by the University of Regina.
There are currently 16501 students enrolled at University of Regina, of whom 14474 are enrolled full-time and 2027 are enrolled part-time. There are currently 3000 international students enrolled at University of Regina. There are 584 non-teaching faculties and 734 teaching faculties at the University of Regina.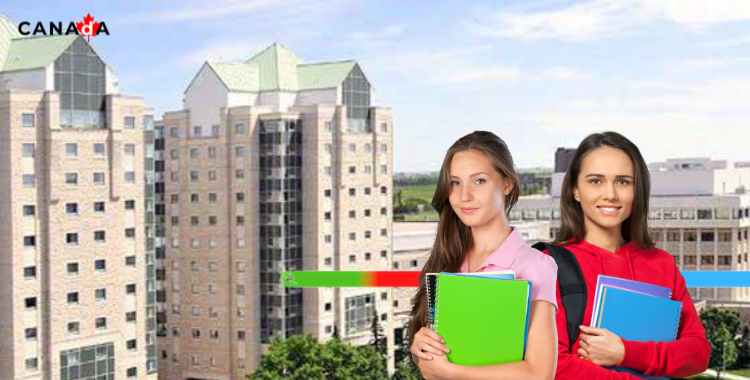 PROGRAMS: BACHELOR/ MASTERS
The University of Regina offers a number of highly regarded courses, including a Masters in Business Administration, Human Resource Management, Economics, Finance, Nursing, Health Studies, etc., as well as a Bachelors in Business Administration, Biochemistry, Nursing, etc.
HERE'S A LIST OF BACHELOR COURSES IN UNIVERSITY OF REGINA
Bachelor of Science in Applied Physics
Bachelor of Arts in Economics
Bachelor of Arts in Pre-Physical Therapy (pre-professional)
Bachelor of Arts in Geography
Bachelor of Science in Geology – Honours
Bachelor of Science
Bachelor of Science in Pre-Medicine (pre-professional)
Bachelor of Arts in Visual Arts (Media, Art and Performance)
HERE'S A LIST OF MASTERS COURSES IN UNIVERSITY OF REGINA
Masters of Education in Human Resource Development
Master of Arts in Music
Master of Fine Arts in Visual Arts
Master of Science in Software Systems Engineering
Masters of Human Resource Management (MHRM)
Master of Arts in Gerontology (Interdisciplinary)
Master of Science in Chemistry
WHY SHOULD YOU OPT FOR THE UNIVERSITY OF REGINA?
One of the top 15 comprehensive institutions in Canada.
Our power is in the support: We offer tailored services to support and encourage you in your academic and professional needs from the first time we meet you and your family until you find work after graduation.
State-of-the-art resources: Visit our new campus now. It is modern, spotless, and useful.
The University of Regina is a truly international campus. We are big enough to welcome students from over 90 nations, yet small enough to provide you with a more individualised and specialised academic experience. You can get the chance to know more your teacher or lecturer. You may join a lot of the associations that we have. Look it up!
Regina is your home away from home if you want to succeed in life! On campus provides an experience of luxury college life and max advantages. Graduates of the University of Regina are eligible for Saskatchewan's immigration nomination programme, which is quicker than the federal programme.
ELIGIBILITY OF UNIVERSITY OF REGINA
Academic Requirements
Undergraduate
Canadian-unique regulations apply to the University of Regina. Indian students must possess both a secondary school diploma and a higher secondary diploma. Different scoring requirements may apply depending on the course or lecturer.
Post- Graduate
Any master's course requires a bachelor's degree from an institution with university accreditation with a minimum of 70%, First Class Division, or B Grade. A master's degree, or a master's degree combined with a PhD, in the pertinent field is also necessary for research projects.
English Requirements
| | | |
| --- | --- | --- |
| Test | Undergraduate | Postgraduate |
| IELTS | Overall 6.5, with no band less than 6.0 | Overall 7.5, with 7.5 in each section |
| TOEFL iBT | Overall 83 , with each section minimum 20 | 25 in each section |
| PTE | Overall 59 with no section below 59 | 68 |
| Duolingo (DTE) | 110 or above | 120 |
Documentation
Attach your supporting documents from the online application form and pay the application fee of $100.
Supporting Documents:
All Post-secondary transcripts and degree certificates (if applicable) from all institutions you've attended regardless of degree awarded*.
Resume and Letter of Intent
Two letters of reference
English language proficiency results (if applicable)
Supplementary material
CAMPUS LIFE
On Campus Accommodation
The university's five residence halls are Paskwaw and Wakpa Towers, Kisik Towers, College West, La Residence, and Luther College. Additionally, the institution provides dining plans to all on-campus residents.
All students, graduate and undergraduate, have access to housing on campus.
Off Campus Accommodation
The student residences are close to all of the essential facilities, including shops, restaurants, and grocery stores.
There are several possibilities, including shared flats, apartments with three or four bedrooms, homestays, and studio apartments.
Central air conditioning and free high-speed internet are provided in every aspect of the apartments.
The normal rent is in the range of 650 and 850 CAD per month.
The student residences are close to all of the essential facilities, including shops, restaurants, and grocery stores.
Some of the apartments have individual parking spaces and on-site management.
UNIVERSITY OF REGINA APPLICATION FEE FOR INTERNATIONAL STUDENTS
For all undergraduate, graduate, certificate, and diploma programs at the University of Regina, there is a $100 non-refundable application fee. This application fee must be paid for admissions along with the completed application, required paperwork, SOP, and LOR. Please keep in mind that paying the application fee does not ensure admission.
UNIVERSITY OF REGINA FEES
The University of Regina charges CAD $6,400 in tuition fees per semester on average. Fees for undergraduate, graduate, postgraduate, and MBA degrees are listed below.
| | | | |
| --- | --- | --- | --- |
| UG Tuition FEE | PG Tuition Fee | Diploma Tuition Fee | MBA Tuition Fee |
| CAD $14,378 | CAD $15,891 | CAD $11,984 | CAD $16,499 |
WHY ALWAYS CONSIDER BASICS OF IMMIGRATION?

Expert Visa counselors provide Step-by-step guidance through a secure, online process.
Apt evaluation of credentials and faster visa processing.
Identifying all potential hazards and roadblocks in securing a visa.
Assistance with documentation, immigration rules, citizenship, and border control procedures.
Multiple case assessment for better conflict resolution.
Designated process managers to provide personalized guidance.
Just like the basics of anything act as "building blocks" forming a strong foundation for constructing complex structures. The Basics of Immigration serve as the foundational elements of moving abroad, for any aspiring immigrant.