TREBAS INSTITUTE
The Trebas Institute is the first organization ever established in Canada with the express purpose of meeting the needs of those working in the entertainment sector. A range of professional programs is offered at Trebas in management, business & technology, music, and cinematography.
The Trebas Institute's educational programs help students prepare for the workforce by addressing their academic and professional needs. With unique courses like the Diploma in Music Business Administration, Trabajos separates itself from other Canadian universities that offer comparable degrees.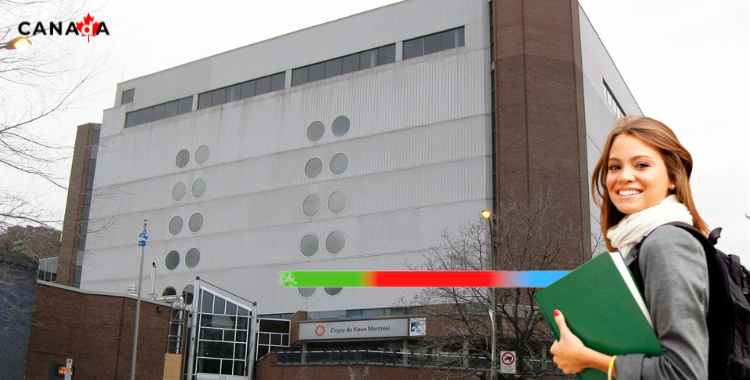 PROGRAMS OFFERED AT TREBAS INSTITUTE:
The Ministère de l'Enseignement Supérieur (Québec) has accredited Trebas' programs, which are delivered in both English and French and are regularly updated to reflect changes in the market. Trebas is genuinely committed to your success, offering a wide network of business partners as well as focused career services.
Audio Program
Film and television production program
Business and technology program
Music, event, and entertainment management program
Montreal program
Toronto program
WHY STUDY AT TREBAS INSTITUTE

In order to give you a competitive edge in your industry after graduation, the programs are led by renowned industry experts and taught by renowned instructors who are on top of the most recent trends in the market. The colleagues base everything they do on diversity, excellence, and innovation and also design it all around your success.
A culturally rich learning environment is offered to students at Trebas Institute, which has trained over 3,000 graduates and draws students from over 40 nations. And what's more, you will be enrolled in classes in the unrivalled cities of downtown Montreal or Toronto, which are both renowned for their thriving cultural scenes, convenient transportation options, and robust business networks.
TREBAS COLLEGE
For more than 40 years, Trebas has given back to Canada's creative community by educating professionals in the high-demand fields of audio, film and television, business and technology, music, and event and entertainment management.
MONTREAL CAMPUS
Modern courses are continuously updated and made available in small groups so that you can receive individualized training in a welcoming environment.
Students at this university in Montreal, Quebec, take advantage of the city's renowned music and entertainment scenes, rich cultural heritage, and established network of business professionals.
International students who wish to pursue their studies in Québec must obtain an admissions letter, which will enable them to begin the process of obtaining the necessary government permits.
Conditions of eligibility at Trebas Institute may change depending on the program. Before starting the admissions process, you must make sure you meet the program's requirements.
TORONTO CAMPUS
In order to support programs that continue to meet industry needs, a brand-new, state-of-the-art campus with music and film studio space was designed in the city's centre in 2018.
It is easily accessible by subway and other public transportation to all areas of the city and is surrounded by shops, restaurants, and entertainment venues. The exceptional experience that Trebas' Toronto campus has to offer is supported by its partnerships with other nearby studios that are easily accessible from the campus.
The Wellesley subway station is only a two-minute walk from the Trebas Institute Toronto Campus. Only six subway stops or a 30-minute walk through the centre of the city separate you from Union Station, the hub of all transportation into and out of Toronto.
PROCEDURE FOR INTERNATIONAL STUDENTS
ELIGIBILITY AND REQUIREMENTS
The following conditions may be admitted to a program of studies leading to an Attestation of College Studies:
The individual holds a secondary school vocational diploma.
During the past two consecutive terms or one academic year, the person has interrupted or pursued full-time postsecondary education;
A contract between a college and an employer or a government program covers the person;
After interrupting full-time studies for one term, the person pursued full-time postsecondary studies for one term;
Specific admission criteria for an ACS/AEC
For programs where the language of instruction of English, the language proficiency tests accepted are:
IELTS for Bangladesh, Bhutan, India, Pakistan, Nepal, Sri Lanka, and Afghanistan: 6.0 with 1 Band 5.5
Test of English as a Foreign Language (TOEFL) IBT: 55
Cambridge English Language Assessment: 162
Canadian Academic English Language (CAEL): 40
For programs where the language of instruction is French, the following standardized tests are accepted:
Diplôme approfondi de langue française/Diplôme d'études en langue française (DELF)/(DALF): with Levels B1
Test d'Évaluation du français adapte pour le Québec (TEFaQ): Levels B1
Test de connaissance du français pour le Québec (TCFQ): Levels B1
ADMISSION PROCEDURE
Complete the application form and provide the required documents.
Pay the non-refundable admission fee (CAD $50) and registration fee (CAD $200), a total of CAD $250
Once requirements are met and accepted, Trebas Institute will issue a Letter of Admission (LOA)
Student must obtain a Quebec Acceptance Certificate /Certificat acceptation du Quebec (CAQ)*
Students must apply for a Study Permit (Canada)
Students can apply for a work Permit (Canada)
Students must obtain health and hospitalization insurance.
Enrol and start classes!
DOCUMENT REQUIREMENTS
The following documents that will be needed during the admission:
Application for Enrolment
Birth certificate
Valid passport
Completion of the Wonderlic Basic Skills assessment in English and Math.
A portfolio or several samples of work in your chosen field. If you have no prior experiences or need access to examples, the college ask for a 500-word essay/letter of intent detailing your accomplishments, your future goals and objectives.
In order to apply for a student visa that is valid for the entirety of your study period, you must complete all admission requirements and contact the Canadian consulate in your city. A study permit application's processing time can vary from one Canadian visa office to another and depends on whether a medical examination is required.
WHY ALWAYS CONSIDER BASICS OF IMMIGRATION?

Expert Visa counselors provide Step-by-step guidance through a secure, online process.
Apt evaluation of credentials and faster visa processing.
Identifying all potential hazards and roadblocks in securing a visa.
Assistance with documentation, immigration rules, citizenship, and border control procedures.
Multiple case assessment for better conflict resolution.
Designated process managers to provide personalized guidance.
Just like the basics of anything act as "building blocks" forming a strong foundation for constructing complex structures. The Basics of Immigration serve as the foundational elements of moving abroad, for any aspiring immigrant.