PARKLAND COLLEGE (YORKTON)
In Saskatchewan, Parkland College is the main institution for professional firefighting training, multi-mechanical trades, and the widest range of off-campus university programmes. One of Saskatchewan's largest off-campus university programmes, as well as a variety of educational services and programmes for adults, such as Certificate and Diploma programmes, are all provided by Parkland College.
Parkland College has promoted lifelong learning in the Parkland area for more than 45 years. Programmes are still created now in response to community needs. Options for education vary from four-year degrees and university courses to high school upgrades, trade school, and skill training.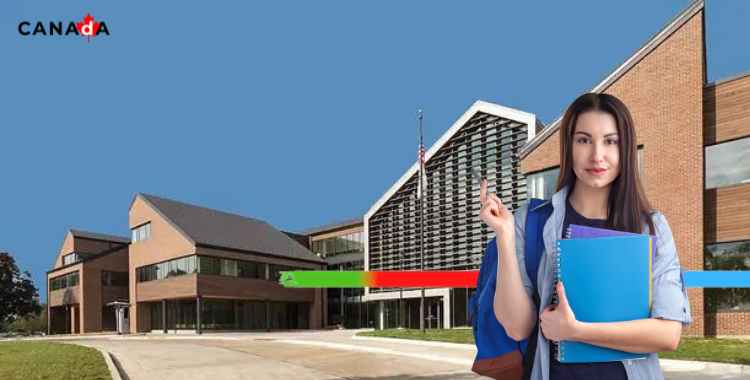 ADMISSION FOR INTERNATIONAL STUDENTS
International students from a variety of nations are welcome at the college, including those from Bangladesh, Brazil, Chile, Fiji, Jamaica, India, Nepal, Nigeria, and Ukraine. The Saskatchewan government recognises and accredits quality education.
The Government of Saskatchewan recognises and accredits high-quality public education.
Direct entrance into Conestoga or Saskatchewan programs
courses with 25 to 40 pupils less
Friendly and laid-back environment On-site assistance services
A distinctively Canadian culture
Enjoy the friendliness of Saskatchewan and the job prospects there!
PARKLAND COLLEGE COURSES
Agriculture and Forestry
Mechanical Engineering
Trade and Technology
Management, Administration and Organisation
Electrical Engineering
Health, Wellness and Sciences
CAMPUS LIFE
The following campus amenities are available to Parkland College's international students without restriction.
Details about Parkland College's student housing – Parkland College offers housing for students, on-campus lodging, restaurants, and hostels, among other amenities. Hours: Monday through Friday, 8:00 am to 5:00 pm
Bookshop: Parkland College is home to a top-notch bookshop with a broad selection of academic supplies for students. The on-campus bookshop at Parkland College is open from Monday through Friday from 8:00 a.m. to 5:00 p.m.
Parking is accessible on all campuses.
Meal costs – The typical academic institution student spends CAD $230 a week on food.
Parkland College boasts top-notch gym and fitness facilities for athletics and wellness. Parkland College's athletics and wellness centre is open from 6 a.m. to 4 p.m., Monday through Friday.
Lockers: Students at this institution of higher learning have access to safety lockers.
ADMISSION PROCESS
Step1:
Complete the Online Application Form
Step2:
all official transcripts from your native country as well as from Canada should be scanned and attached. The original copies of your documents must be submitted when you arrive at Parkland College; a scanned copy is allowed with your first application. All non-English papers must have notarized translations in addition to them.
Step3:
If English is not your first language, scan or attach documentation of your English competence (for instance, an IELTS score of at least 6.5). If testing is necessary, request that the testing agency send Parkland College the necessary documents.
Step 4:
Pay the $140 CAD non-refundable application cost through Flywire and scan/attach a copy of your passport's first and last pages.
Step 5:
Your application will be evaluated once you have turned in all necessary paperwork (transcripts, proof of language competency, passport, and application fee). You will get a letter of offer after you fulfil the entry criteria.
Step 6:
A tuition deposit of 50% of program fees must be made in order to secure a seat in the program.
Step 7:
Once you have paid the tuition deposit you will be sent an Acceptance Letter and official Receipts to accompany your Study Permit Application.
Step 8:
Please let Parkland College know as soon as you get your study permit decision. In the event that you were rejected, you would get a full tuition refund less a $350.00 non-refundable administrative charge. If you were accepted, we will work with you to be ready to go to Saskatchewan, Canada, and start lessons there.
PARKLAND COLLEGE APPLICATION FEE FOR INTERNATIONAL STUDENTS
For undergraduate, graduate, diploma, and certification programmes at Parkland College, there is a $140 non-refundable application fee. This application cost must be submitted for admission together with the completed application, required paperwork, SOP, and LOR. Please keep in mind that paying the application fee does not ensure admission.
COLLEGE FEES AT PARKLAND
Parkland College's average semester tuition is $8,300 CAD. Below are the fees for undergraduate, graduate, postgraduate, and MBA programmes.
| | | | |
| --- | --- | --- | --- |
| UG Tuition Fee | PG Tuition Fee | Diploma Tuition Fee | MBA Tuition Fee |
| CAD $14,985 | CAD $16,700 | CAD $13,900 | CAD $17, 652 |
STUDY PERMITS
If an international student intends to study for more than six months, they must apply for a Canada Study Permit at the Canadian Embassy.
Your study visa application must be submitted alongside the official letter of acceptance.
Before July 31, you must provide a valid study visa. You won't be allowed to enrol in the programme if you don't. To guarantee enough processing time, please submit your application for a student visa before May 15. On the official website, you may get more details about the application process for a study permit.
You must demonstrate that you have the money to pay your tuition and living expenses throughout your study year in addition to the letter of admission.
WHY ALWAYS CONSIDER BASICS OF IMMIGRATION?

Expert Visa counselors provide Step-by-step guidance through a secure, online process.
Apt evaluation of credentials and faster visa processing.
Identifying all potential hazards and roadblocks in securing a visa.
Assistance with documentation, immigration rules, citizenship, and border control procedures.
Multiple case assessment for better conflict resolution.
Designated process managers to provide personalized guidance.
Just like the basics of anything act as "building blocks" forming a strong foundation for constructing complex structures. The Basics of Immigration serve as the foundational elements of moving abroad, for any aspiring immigrant.