MLC COLLEGE (MISSISSAUGA)
Canadian private career college MLC College Canada is located in Vancouver, British Columbia. Founded in 2004, MLC College strives to stay ahead of industry trends by continually updating its curriculum to ensure students are equipped with the latest knowledge and skills. They also offer a range of student support services, tutoring, and job placement assistance, to help students reach their academic and professional goals.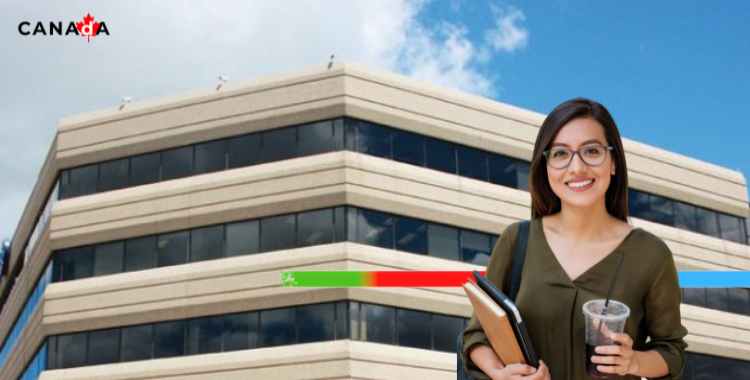 This includes supporting students in their efforts to develop the critical thinking, problem-solving, and communication skills necessary for success in the 21st century. The College also offers career counselling services to help students identify career paths and gain the skills needed to pursue them. In addition, the College offers a variety of financial aid programs to assist students in affording the cost of their education.
AVAILABLE COURSES

DIPLOMA PROGRAMS
Diploma in E-Commerce
Diploma in Data-warehousing
Diploma in Financial Management
Diploma in Supply Chain Management
Diploma in Hospitality and Tourism Management
Diploma in Health Information Management
Diploma in Enterprise Risk Management (Offered as a professional development level course)
Diploma in Early Childhood Assistant
POSTGRADUATE DIPLOMA PROGRAMS
Professional Development Certificate SAP Systems Implementation (SAP Systems Implementation offered as a postgraduate degree program)
Postgraduate Diploma in Business Management
A postgraduate diploma in the administration and technology of medical and dental offices
Postgraduate Diploma in Information Technology Management
HOW CAN YOU APPLY TO MLC COLLEGE?
Check out the prerequisites below for admission to MLC College in Canada: International students over the age of 18 must produce documentation of academic status that is comparable to the Ontario Secondary School Graduation Diploma. OR
Write the MLC College Academic Achievement Test (also known as "the Wonderlic Admissions test") and obtain the required minimum score for the programme to which the applicant is applying.
A duplicate of an original diploma, graduation, or leave certificate.
An original copy of one's academic credentials (such as grades and mark sheets from transcripts).
If the papers are not in English, an official translation into English.
DOCUMENT REQUIREMENTS
A certificate of graduation, departure, or diploma that is either authentic or certified;
A certified copy or an original of one's academic credentials (such as grades and marks on a transcript);
If the academic materials are not in English, an official translation into English.
Proof of approval: You need a letter from the academic institution you'll be attending that proves your attendance in order to enroll in a recognised university, college, or technical institution.
Evidence of identification a current passport, travel document, or identification card that allows re-entry into the nation of issuance
Evidence of financial assistance You must demonstrate your ability to sustain yourself and any accompanying family members while you are in Canada.
MLC College periodically collaborates with outside companies that offer credential assessment services. Applicants may be requested for permission to share this information with third party organisations, such as World Education Services, for the purpose of credential assessment, or ECA, depending on where they received their education.
LANGUAGE PROFICIENCY TEST
Applicants from nations where English is not the predominant language of communication must provide evidence of their English language ability using one of the recognised exams listed below: TOEFL CAEL IELTS.
International students who have finished at least two years of full-time secondary or college study in a nation where English is the only or the official language.
International students who graduate with an English-language International Baccalaureate from a member institution of the Council of International Schools.
International students that passed the CAAT test that was given at MLC College.
All other applicants must provide an International Admissions with a copy of their official TOEFL, IELTS, or CAEL results.
It is only valid to use tests taken within the last two years.
KEY TAKEAWAYS
International students interested in advancing their education and careers may think about MLC College Canada.
MLC College Canada is a reputable university that focuses on practical learning, skilled professors, and career-focused services to provide students with the knowledge and skills they need to succeed in their jobs.
The college's placement team worked closely with industry partners to find career opportunities and match students with suitable positions.
MLC COLLEGE FEES
| | |
| --- | --- |
| Tuition Fees in Canada (1st Year Average) | BE / BTech: CA$22,600 | MBA: CA$25,375 | MS: CA$17,225 | BBA: CA$20,560 | MEng: CA$22,225 | BSc: CA$20,745 | MASc: CA$20,375 | MIM: CA$28,900 | MA: CA$12,970 | MFin: CA$32,785 | BHM: CA$20,560 | MEM: CA$17,040 |
| Average Accommodation & Food Costs in Canada | CA$8890 Per Year |
| Entrance Exams in Canada | TOEFL: 86 | IELTS: 6.5 | PTE: 60 | GRE: 309 | GMAT: 560 | SAT: 1177 |
| Cost of Student Visa in Canada | CAD 150 |
WHY ALWAYS CONSIDER BASICS OF IMMIGRATION?

Expert Visa counselors provide Step-by-step guidance through a secure, online process.
Apt evaluation of credentials and faster visa processing.
Identifying all potential hazards and roadblocks in securing a visa.
Assistance with documentation, immigration rules, citizenship, and border control procedures.
Multiple case assessment for better conflict resolution.
Designated process managers to provide personalized guidance.
Just like the basics of anything act as "building blocks" forming a strong foundation for constructing complex structures. The Basics of Immigration serve as the foundational elements of moving abroad, for any aspiring immigrant.