MILESTONE COLLEGE
Located in the city of Brossard, Quebec, Canada, Milestone College is a bilingual private college located on the south shore of Montreal, which offers several programs at both the college and professional levels. At Milestone College, students are guided and trained by a team of passionate, competent, committed, and experienced teachers who bring out their fullest potential. Founded in the year of 2018, the college aims to promote academic excellence among all its students through its innovative training programs. Every student is given the opportunity to transform themselves into better human beings through contact with others.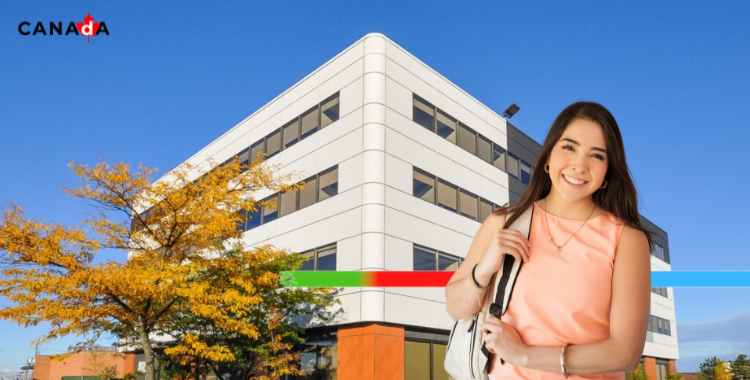 HIGHLIGHTS
| | |
| --- | --- |
| Founded | 2018 |
| DLI Number | O259228258052 |
| School ID | 1685 |
| Institution type | Private |
AUTHORIZATIONS
College Milestone has been authorized by the Ministry of Education to offer Attestation of Collegial Studies (ACA) and Diplomas of Vocational Studies (DVS) respectively.
MISSION AND VALUES
The Milestone College focuses on innovative international programs to foster better communication, business integrity, and better acceptance among its students.
The college is on a mission to educate people with its internationally oriented academic programs that help them in better communication. Its core values revolve around integrity, respect and acceptance. In the process of doing so, it strives to ensure equitable exchanges and a better understanding of all cultures.
WHY CHOOSE MILESTONE COLLEGE?
The Milestone College wholeheartedly embraces international students from across the globe. The college's skilled and experienced instructors work tirelessly to motivate and engage an 1800-hour curriculum that is focused on preparing the students for the global workspace.

There are plenty more reasons as to why students should opt for Milestone College as their next study destination. Some of the reasons or advantages of being a part of Milestone College are mentioned below-
Better preparation for the global workspace
Programs are offered at both English and French
Dedicated and committed teaching faculty
Every action is success oriented
Programs are offered in both college and professional levels
Excellent location for employment opportunities
Eight-week internship after the successful completion of courses to ensure that students have the opportunity to apply their knowledge and skills to real-world experiences
PROGRAMS AND COURSES
The Milestone College offers a wide array of interesting courses and disciplines to its students. Thousands of students come to study at the college annually.
Following is the list of courses that the college has to offer-
Language programs like Business French and General English
CAMP programs like Flap CAMP and Winter CAMP
Speciality programs
Pathway programs
APPLICATION PROCESS
If you wish to apply for any specific course at Milestone College you need to follow the below-mentioned steps-
STEP 1- Apply
Interested candidates must fill out the online application form and pay the requested application fee of 250$, which is non-refundable.
STEP 2- Submit all necessary documents
Students are required to submit all necessary documents during the time of applying. All important documents required for the application process are mentioned below-
Passport
Visa
Birth certificate
Scanned copies of academic results of any previously attended academic institutions
Most recent diplomas and certificates
Language prerequisites
STEP 3- Obtain the Quebec Certificate of Acceptance (CAQ) and Study Permit
If the candidate's application is approved and meets all the eligibility requirements, then they would be sent a Letter of Acceptance by the college authorities. Once the candidate receives their Letter of Acceptance, they must immediately apply for a Study Permit.
AVERAGE TIME TO RECEIVE LETTER OF ACCEPTANCE
January-April– Under 15 days
May-August– Under 15 days
September-December– Under 15 days
English Proficiency Requirement for Milestone College (For International Students)
IELTS: Overall 6.0 Band with no less than 5.5 in two modules.
PTE: Minimum 58
TOEFL: Equivalent to IELTS 6 Bands
WHY ALWAYS CONSIDER BASICS OF IMMIGRATION?

Expert Visa counselors provide Step-by-step guidance through a secure, online process.
Apt evaluation of credentials and faster visa processing.
Identifying all potential hazards and roadblocks in securing a visa.
Assistance with documentation, immigration rules, citizenship, and border control procedures.
Multiple case assessment for better conflict resolution.
Designated process managers to provide personalized guidance.
Just like the basics of anything act as "building blocks" forming a strong foundation for constructing complex structures. The Basics of Immigration serve as the foundational elements of moving abroad, for any aspiring immigrant.