EVERGREEN COLLEGE (BRAMPTON)
Evergreen College is a private Canadian institution that was founded in 2003. It has seven campuses, including Mississauga, Markham, Toronto, Scarborough, Oakville, Brampton, and one in Calgary, Alberta. Six of these campuses are in the Greater Toronto Area.
Business Administration in International Trading and Hospitality Management are offered as undergraduate, diploma, and certificate courses at Evergreen College Canada. Students can enrol in all programs at Evergreen College throughout the year. Moreover, Evergreen College is a member of the National Association of Career Colleges (NACC) and the Council of Career Colleges of Ontario (CCO).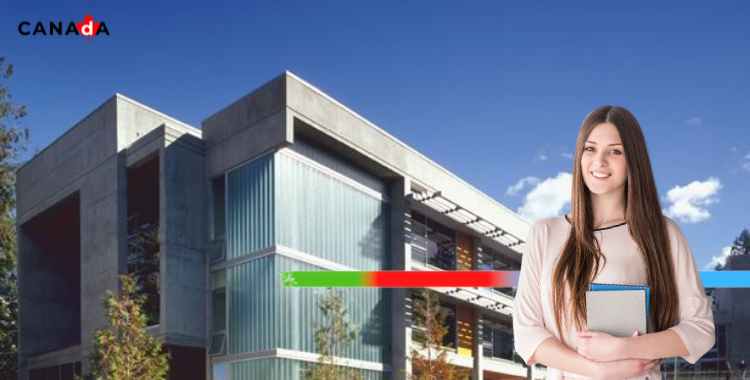 HIGHLIGHTS
| | |
| --- | --- |
| University Type | Private |
| Establishment Year | 2003 |
| Campus Setting | Urban |
| Location | Ontario |
| No. of Campuses | 8 |
| Campus Accommodation | Not available |
| Type of Program | Diplomas and certificates |
| Registration Fee | 500 CAD |
| Financial Aid | Scholarships |
| Accommodation | Not Available |
| Website | https://www.evergreencollege.com/en/ |
EVERGREEN COLLEGE CAMPUS
With locations in Toronto, Brampton, Markham, Mississauga, Oakville, and Scarborough alone, Evergreen College has seven campuses spread out across the province of Ontario.
The renowned Trader Bank building houses both the corporate headquarters and the downtown Toronto campus.
Ontario is a hub for Canada's economy, technology, finance, and healthcare.
The city is well known for offering employment opportunities with local, national, and international employers in a variety of industries.
There are student lounges, student libraries, and computer rooms on every campus.
EVERGREEN COLLEGE RESIDENCE
International and domestic students are not offered residential facilities on the Evergreen College campus.
The college helps international students with their homestay arrangements.
Students must submit a 150 CAD application fee in order to be considered for a homestay program.
EVERGREEN COLLEGE COURSES
There are many diploma and certificate programs available at Evergreen College.
The college offers courses in subjects like cloud computing, hospitality management, and cybersecurity.
Additionally, the College provides incredibly simple-to-complete online programs.
Medical office administration and pharmacy assisting are a couple of the more well-liked academic specialties at Evergreen College.
The cost of tuition for students from abroad in various programs is listed below:
| | |
| --- | --- |
| Program | Tuition Fee (in CAD) |
| Business Administration in International Trading | 9,995 CAD |
| Hospitality Management | 11,995 CAD |
| Medical Office Administrator | 9,475 CAD |
| Postgraduate Diploma in Cybersecurity and Cloud Computing | 12,995 CAD |
| Postgraduate Diploma in Clinical Research | 14,995 CAD |
EVERGREEN COLLEGE APPLICATION PROCESS
Worldwide enrollment is welcomed at Evergreen College. You can check online for requirements for some programs that are regarded as competitive and may have extra ones in addition to the standard ones. These programs might need extra paperwork, such as resumes, references, interviews, and others.
HOW TO APPLY?
Those who are interested in applying for admission to Evergreen College should be aware of the following information:
Application Portal: Foreign applicants must submit their applications online by clicking "Request Info" and filling out the form.
Application Fee: 500 CAD
Admission requirements: The following papers must be submitted with the admissions application:
Complete academic transcript of record
Copy of passport
Financial support evidence
English language proficiency test scores
Program-specific requirements.
Students must upload official documents translated in English.
ENGLISH LANGUAGE PROFICIENCY SCORES
All the candidates applying at the institute must deposit their language proficiency scores like TOEFL and IELTS when applying at the institute. The minimum required scores are as mentioned below.
| | |
| --- | --- |
| Name of the Test | Minimum Score |
| TOEFL PBT | 550 |
| TOEFL IBT | 79 |
| IELTS | 6 |
VISA PROCESS FOR INTERNATIONAL STUDENTS

During the application process, all international students are required to pay a one-time, non-refundable application cost of CAD 500. The one-time CAD 150 Home-stay Application Fee and the CAD 100 Airport Pick-Up Service Fee must be paid by the student in circumstances where they need a home-stay and airport pickup service.
The individual should submit an application for a study permit at the closest Canadian Embassy once they have received a letter of admission from the college. Since visa processing times vary from nation to country, it is required of all candidates to submit their applications for study permits as soon as possible.
When requesting a Canadian student visa, the following paperwork is needed:
A photocopy of the biodata (picture) page in addition to the original, valid passport. Include, if applicable, all revoked or expired passports. The candidate must ensure that his or her passport is still valid during the desired study period because the study permit's validity cannot outlast the candidate's passport's.
Questionnaire for Study Permits
Two images that adhere to the Candidate's picture requirements.
Acceptance letter from Evergreen College
If the student visa application is denied, the applicant must notify Evergreen College in writing along with the specific reason why. Evergreen will make every effort to assist the student in obtaining the visa if there is any miscommunication or missing paperwork that leads to the Consulate rejecting the application.
EVERGREEN COLLEGE COST OF ATTENDANCE
The estimated cost of attendance is as follows for international students:
| | |
| --- | --- |
| Expenses | Amount (CAD) |
| Tuition fees | 20,000 |
| Student Fees | 500 |
| Housing and Meals | 10,200 |
| Health Insurance | 800 |
| Books and Supplies | 1,050 |
| Personal Expenses and Transportation | 2,500 |
EVERGREEN COLLEGE SCHOLARSHIPS/FINANCIAL AID
The autumn scholarship programme for overseas students at Evergreen College has begun.
Between September 30 and November 30, the programme will run.
In comparison to other Toronto public institutions, the programme reduces the tuition costs to half.
The following are the first-year tuition costs for the various programes once the scholarship has been applied:
| | | | |
| --- | --- | --- | --- |
| Program | Tuition fees (in CAD) | Fall scholarship (in CAD) | Tuition fee after applying scholarship (in CAD) |
| Business Administration in International Trading | 9,995 | 2,895 | 7,100 |
| Hospitality Management | 11,995 | 4,895 | 7,300 |
| Medical Office Administrator | 9,475 | 1,875 | 7,600 |
| Postgraduate Diploma in Cybersecurity and Cloud Computing | 12,995 | 4,895 | 8,100 |
| Postgraduate Diploma in Clinical Research | 14,995 | 5,895 | 9,100 |
EVERGREEN COLLEGE ALUMNI NETWORK
College graduates are included into the Evergreen Roots Alumni Association (ERAA).
To enhance ties among members, the Association frequently hosts gatherings and activities.
Members have the chance to go to workshops and other activities that the college sponsors.
EVERGREEN COLLEGE PLACEMENTS
The Evergreen College's postgraduate diploma programmes include internships that provide students hands-on experience in many sectors. Field assignments and job study programmes are both provided by the college. Students are given access to career services, including workshops, skill-building activities, and orientation activities, to assist them in finding employment in Canada following graduation.
WHY ALWAYS CONSIDER BASICS OF IMMIGRATION?

Expert Visa counselors provide Step-by-step guidance through a secure, online process.
Apt evaluation of credentials and faster visa processing.
Identifying all potential hazards and roadblocks in securing a visa.
Assistance with documentation, immigration rules, citizenship, and border control procedures.
Multiple case assessment for better conflict resolution.
Designated process managers to provide personalized guidance.
Just like the basics of anything act as "building blocks" forming a strong foundation for constructing complex structures. The Basics of Immigration serve as the foundational elements of moving abroad, for any aspiring immigrant.