CUMBERLAND COLLEGE
In 1842, Cumberland University opened its doors as one of America's oldest, private liberal arts colleges. As one of Tennessee's fastest-growing liberal arts schools, CU helps students prepare for meaningful careers, pursue their passions, and make the most of college.
The Strategic Enrollment Management (SEM) program at Cumberland College is one of the college's most successful programs. This resulted in complete enrollment in ABE and Technical programs for the Fall 2015 and Fall 2016 sessions. On its campus, Cumberland College offers pre-professional education or the first year of a bachelor's degree, and students then transfer to the University of Saskatchewan to complete their degree.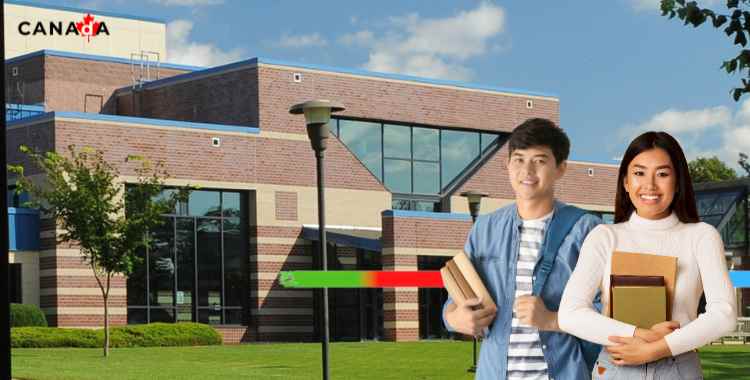 HIGHLIGHTS
As part of a partnership with the University of Saskatchewan and the University of Regina, Cumberland College offers a variety of certificate and diploma programs. The company has offices in Nipawin, Melfort, and Tisdale.
From 2010 to the present, the college has maintained a 98% retention rate.
Among the widely accepted English proficiency tests, TOEFL and IELTS are two popular choices.
International applicants should be aware of the legal requirements for successful applications, such as study and work permits.
| | |
| --- | --- |
| Admission Portal | Online portal |
| Application Fee | $140 CAD |
| Admission Deadline | Varies with Program |
| Mode of Payment | PayPal, Fly Wire, Money Order, Credit Card |
| Types of Programs Offered | Bachelor, Diploma, Certificate |
| Academic Calendar | Semester based |
| Financial Aid | Scholarships and tuition credit |
SOME COURSE-SPECIFIC ADMISSION REQUIREMENTS ARE MENTIONED BELOW:
| | | |
| --- | --- | --- |
| Course | Course type | Requirements |
| Building system technician certificate | Certificate | Finished class 12 with at least 60% in math 30 in the workplace or apprenticeship or 60% in pre-Calculus 20 or Foundations of Math 20 |
| General business diploma | Diploma | A minimum of 50% in ELA 30A or 30B, Foundations 30 or Pre-calculus 30, and Class 12 pass with computer knowledge |
| Continuing care Assistant | certificate | passed 12th grade. Must possess Heart Saver 'C' AED or an equivalent, Standard First Aid certification, and up-to-date immunization records. |
| Office Administration | certificate | Passed class 12, Have a keyboarding speed of 25 words per minute |
| Environment and society | Bachelor of Arts & Science | Precalculus 30 is also known as Foundations of Mathematics 30. Passed class 12 with an average of 70% in five subjects, including one English, one math, and three others: Two natural sciences; two social sciences or humanities; and one fine arts/performing arts. |
| phycology | Bachelor of Arts & Science | passed class 12 with an average of 70% in five courses, Precalculus 30 or Mathematical Foundations 30 2 social sciences related to the humanities, 2 natural sciences; 1 fine or performing arts. |
| Bachelor of sociology | Bachelors | Pre-calculus 30 or Foundations of Mathematics 30Passed class 12 with an average 70% in 5 subjects including one English, one math, and three other subjects: 2 natural science; 2 social science or humanity; one fine arts/ performing art. |
Cumberland College provides students with three courses: industrial mechanics, carpentry, and IATEC (Indigenous Access & Transition Education Certificate). These are certificate programs designed to develop specific skills that will enable students to obtain placements and contracts.
ADMISSION REQUIREMENTS FOR INTERNATIONAL STUDENTS
All academic records up to class 12
Submission of official transcripts
English proficiency test results
Proof of financial fund availability or sponsor
Additional details about the qualifications needed by particular departments are provided in addition to the aforementioned requirements.
LANGUAGE PROFICIENCY REQUIREMENTS
Cumberland College offers programs from different institutions. They have the following requirements for English language proficiency:
IELTS (International English Language Testing System)
Minimum. 6.5 – with no band less than 6.0
TOEFL (Test of English as a Foreign Language)
Minimum. 85 (internet-based) – no score less than 21
CAEL (Canadian Academic English Language Assessment)
Minimum. 60 – No score less than 60
MELAB (Michigan English Language Assessment Battery)
Minimum. 80 – No score less than 76
IMMIGRATION REQUIREMENT FOR INTERNATIONAL STUDENTS
After receiving an acceptance letter from the college, students should apply for a Canada Study Permit at the Canadian Embassy. This application should be submitted at least three months before the start of classes. The requirements for a study permit are listed below:
Acceptance letter from the college
Valid passport or travel document
Application fee
Proof of Fund
Biometrics
To avoid problems, students should renew their study permits 30 days before they expire.
Application process
All international students who wish to attend Cumberland College must complete the application process outlined below.
Application for Certificate and Diploma Programs:
Step 1: Fill out the College Application Form.
On the Cumberland College website, fill out the online application form for the admission process.
Step 2: Transcripts/English Language Proficiency Testing Results
You must make arrangements for your transcripts (Secondary and All Post-Secondary) and English language proficiency test results to be sent directly from the organisations and testing centre to: international@saskcolleges.ca.
To begin, send copies of your transcripts via email so that your application can be processed more quickly.
Step 3: Application Fees
Forward payment of your $140 CAD application & transcript assessment fee by money order to Cumberland College, by PayPal send to dbansley@cumberlandcollege.sk.ca or contact 306-752-2786 to pay by credit card.
Step 4: Offer and Acceptance Letters
Cumberland College will send you an official letter of offer if you meet the academic requirements and English language requirements. This letter will specify a deadline for the tuition deposit (50% of tuition, refundable only if the study permit is denied).
An official letter of acceptance will be issued once the tuition deposit has been paid.
Step 5: Study Permit
If you intend to study in Canada for more than 6 months, you must apply for a Canada Study Permit at the Canadian Embassy. Your study permit application must include an official letter of acceptance. To allow enough time for processing, you should apply for a study permit at least three months before the start of classes. View details about the study permit application process.
STUDY PERMITS
Do not let your study permit expire. Your study permit, along with your passport, are the most important immigration documents you have. International students who plan to stay in Canada for more than six months must have a valid study permit.
Most study permits are valid for the duration of your program of study, depending on your country of origin. In any case, make sure to renew your study permit at least 30 days before the expiration of your current permit. Remember that letting a study permit expire is a violation of the Immigration Act.
WHY ALWAYS CONSIDER BASICS OF IMMIGRATION?

Expert Visa counselors provide Step-by-step guidance through a secure, online process.
Apt evaluation of credentials and faster visa processing.
Identifying all potential hazards and roadblocks in securing a visa.
Assistance with documentation, immigration rules, citizenship, and border control procedures.
Multiple case assessment for better conflict resolution.
Designated process managers to provide personalized guidance.
Just like the basics of anything act as "building blocks" forming a strong foundation for constructing complex structures. The Basics of Immigration serve as the foundational elements of moving abroad, for any aspiring immigrant.