COLLEGES IN SASKATCHEWAN
In terms of getting Canadian permanent residence, Indian nationals have topped the list since 2017. Canada is renowned for its cutting-edge educational infrastructure, and when combined with the greatest professors and methodology, it produces the academic results that foreign students and their families most desire.
The province of Saskatchewan offers several options for students. There is no better location to study, work, or live in Canada than Saskatchewan, thanks to the province's strong economy, expanding employer base, and alluring earnings.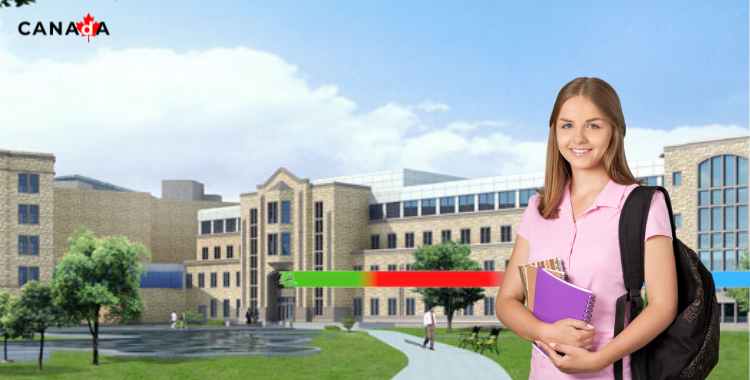 WHY CHOOSE TO STUDY IN SASKATCHEWAN?
There is no shortage of high-quality and diverse programme options for students at Saskatchewan's Universities and Community (Government) Colleges, with a range of degrees available, including Certificate, Bachelor's, Master's, Post Graduate Diploma, and Associate Degree.
In Saskatchewan, there are a tonne of prestigious post-secondary institutions to pick from, including universities, career colleges, and polytechnics.
The province provides welcoming and secure neighbourhoods, a reasonable cost of living, and a plenty of things to do.
International students can benefit from a wealth of skilled career prospects in Saskatchewan after completing a degree programme there, as well as chances for long-term immigration to Canada.
SOME OF THE TOP COLLEGES IN SASKATCHEWAN
| | | | |
| --- | --- | --- | --- |
| University Name | Tuition, average living | Top courses | Language Requirments |
| Univerisity of Saskatchewan, saskatoon | ₹12.48L/Yr Living | M.B.A./ 20L/Yr | MT500 IELTS6.5 PTE63 |
| University of Regina, Regina | ₹11.2L/Yr Living | M.S Computer Science | GRE328 TOEFL70 PTE59 |
| Campion College, Regina | ₹12.98L/YrTuition₹4.57L/YrLiving | B.S Computer Science | TOEFL70 |
| First Nations University of Canada, Regina | ₹11.99L/YrTuition | B.B.A. | N/A |
| Luther College, Regina | ₹10.67L/YrTuition₹6.19L/YrLiving | B.S Medical Laboratory Science | TOEFL83 |
| St. Thomas More College, Saskatoon | ₹8.65L/YrTuition | M.A Political Studies | IELTS6.5 PTE63 |
| Saskatchewan Polytechnic, Saskatoon | N/A | B.A Psychiatric Nursing | N/A |
| Cumberland College, Nipawin | ₹3.71L/YrTuition | Certificate business | IELTS6.0 PTE63 |
| Edwards School of Business, Saskatoon | ₹26.48L/YrTuition | M.B.A. | GMAT500 IELTS6.5 PTE63 |
| College of Medicine, University of Saskatchewan, Saskatoon | ₹25.49L/YrTuition | M.S Pharmacology | GRE308 IELTS6.5 PTE63 |
PROGRAMS AND TUITION FOR INTERNATIONAL STUDENTS

International students are welcome to study at Saskatchewan Polytechnic in Saskatchewan. We provide a full range of programmes, including certificates, diplomas, and degrees, as a polytechnic. Graduating students often receive two years of credit towards their degree through articulation agreements with Canadian universities
HIGH QUALITY AND AFFORDABLE EDUCATION
Education in Saskatchewan is both excellent and reasonably priced. Our Prekindergarten through Grade 12 system offers children a solid educational foundation that sets them up for future success. From trade certificates to PhD degrees, our universities, colleges, and technical institutions provide a wide range of courses and qualifications.
Modern research and innovation facilities, as well as instructors of the highest calibre, draw foreign students from all over the world. You should contact each post-secondary educational school separately to get the particular details you want as the application procedure and costs differ.
SASKATCHEWAN'S FLEXIBLE POST-SECONDARY OFFER PATHWAYS FOR STUDENTS.
Students might select to enrol in degree, diploma, or certificate programmes at the same institution.
Students have the option of beginning their degree at one school and completing it at another (for instance, starting at a regional college and transferring to one of the universities).
Students may earn a full degree at one university and then supplement it with a diploma or certificate from a different university that will provide them more specialised and useful abilities.
STUDY PERMITS
Not everyone needs a study permit or a temporary residence visa in order to enrol in school in Canada, though. To find out what qualifications you need to fulfil in order to study in Saskatchewan, go to the Immigration, Refugees, and Citizenship and Immigration Canada website and click on "get a study permit."
International Student Programme adjustments were made by Immigration, Refugees, and Citizenship Canada to guarantee that foreign students obtain top-notch education. Only individuals approved by a designated educational institution will be given a study visa as of June 1, 2014. On the IRCC (immigration, refugee and citizenship of Canada) website, a comprehensive list of post-secondary institutions in Saskatchewan designated to host foreign students is accessible.
WHY ALWAYS CONSIDER BASICS OF IMMIGRATION?

Expert Visa counselors provide Step-by-step guidance through a secure, online process.
Apt evaluation of credentials and faster visa processing.
Identifying all potential hazards and roadblocks in securing a visa.
Assistance with documentation, immigration rules, citizenship, and border control procedures.
Multiple case assessment for better conflict resolution.
Designated process managers to provide personalized guidance.
Just like the basics of anything act as "building blocks" forming a strong foundation for constructing complex structures. The Basics of Immigration serve as the foundational elements of moving abroad, for any aspiring immigrant.