CAPILANO UNIVERSITY
Capilano University is located in North Vancouver in the Canadian province of British Columbia. Essentially a teaching-oriented public university, the University became Canada's first University to be accredited by The Northwest Commission on Colleges and Universities in Washington, which is one of the six major regional agencies in the US recognized by the United States Department of Education. The school boards founded the University and residents of North Vancouver, Howe Sound, and West Vancouver in 1968; ever since the University has provided hands-on experience to its students.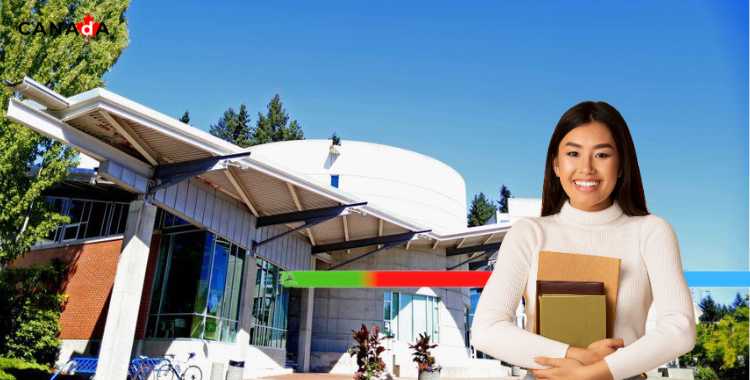 CORE PRINCIPLES
A post-secondary education community, Capilano University, with its main campus in North Vancouver, has been serving communities on the Sunshine Coast, with programs and courses running on the coast even to this day. The University's degree programs are approved by the Government of British Columbia's Ministry of Advanced Education, Skills, and Training.
The values/core principles of the University are elaborated as under.
The University values collaboration, authenticity, and belonging to ensure its students and employees feel connected and empowered to achieve their fullest potential.
The University believes in building a culture of health and wellness by supporting its students, from accessibility services to academic counseling.
The University aspires to instill transparency and honesty in everything that it does and strives to foster trust and support a healthier and happier community.
The institution prides itself on its diversity and aims to co-create a life-enhancing university experience for all of its students. All in all, the University is committed to the values of Truth and Reconciliation through the principles of Indigenization and Decolonization.
QUICK FACTS!
Approximately 11,600 students from across the world seek admission to Capilano University every year.
Students are exposed to personalized learning and individual attention.
The University is well-known for its top-quality education programs, small class sizes, and better teacher-student interaction.
The University has an acceptance rate of 23%, meaning only 23% of the applicants get admitted to the institution.
WHY CHOOSE CAPILANO UNIVERSITY?
Capilano University offers the most exciting locations to study. In all these years, the University has built a reputation for delivering top-quality education and a wholesome learning experience to its learners. Offering a comprehensive program of degrees to its students, there are several good reasons why you should choose Capilano University as your next study destination-

The institution offers approximately 100 bachelor's degrees, diplomas, post-graduate programs, and certificates designed to prepare students for a successful future.
The University offers a wide range of subjects, from Arts, Business, and Science, to Film, Music, Graphic Design, Animation, Kinesiology, and more.
Career-oriented programs would give the students a headstart on their careers.
The small size of classes ensures better teacher-student interaction. Students receive the right mentorship and support from skilled and experienced faculty.
With its work-integrated learning, students would benefit immensely from the networking of the University.
Capilano University offers more than 250 awards to students applying for admission. These grants and scholarships are both need-based as well as merit-based. Students can access these scholarships by simply filling out the application form.
The Accessibility Services team at Capilano University is well-equipped and trained to aid students with academic accommodation solutions.
ACCREDITATIONS
The University has become Canada's first University to be accredited by The Northwest Commission on Colleges and Universities in Washington (NWCCU). NWCCU is one of the six major regional agencies in the US, recognized by the United States Department of Education.
Accreditation by the NWCCU indicates that the University has either met or exceeded the criteria for assessment of institutional quality which is evaluated through a peer review process. This accreditation testifies that the University has all the necessary resources required to achieve its stated purposes through appropriate educational programs and will continue to do so in the coming times as well.
PROGRAMS AND COURSES
Capilano University offers a total of 100 programs, 100 courses, and more than a dozen schools that help you make a mark in your career. Instructors at the University are extremely skilled and bring the utmost professionalism to the classroom, mentoring you in the best possible way in your journey to success. In simple words, you fulfill your dreams at Capilano University.
Given below is the list of courses available at Capilano University–
AREAS OF STUDY
Arts and Sciences (includes Art History, Engineering and Sociology)
Business and professional studies (includes Legal Studies, Accounting, and Business)
Education, Health, and Human Development (includes Education, Music Therapy, and Early Childhood Care)
Fine and Applied Arts (includes Theatre, Music, Costuming, Design, Animation, and Arts Management)
Global and Community Studies (includes Tourism Management, Outdoor Recreation, and Public Administration)
ELIGIBILITY CRITERIA
Students seeking to apply to Capilano University must check for eligibility requirements for their program of study. Candidates must make sure that they meet the following conditions-
They must have completed High School or any equivalent degree.
For English Studies 12, English 12, English First Peoples 12, and two academic Grade 12 courses, a minimum grade point average of 2.0 (60%) is used.
Candidates are required to pass the English Language Proficiency Test, or Math Placement Test, depending on whether they wish to apply for English or Math courses.
How to Apply?
If you are looking to apply to Capilano University for higher studies, you will have to follow the steps mentioned below-
STEP 1- Find a program of your choice
Look for your program of interest on the Admissions Information page.
Check the application form and keep track of document deadlines.
STEP 2- Go through the admission requirements
The applicant must have completed or is in the process of completing High School.
STEP 3- Submit your application form on EducationPlannerBC
Each student must apply through Education Planner BC, which is a website used for applying to educational institutions in British Columbia.
Candidates must pay the (non-refundable) application fee of C$135, allowing them to apply for two programs simultaneously.
Candidates must upload a digital copy of official transcripts and supporting documents.
STEP 4- Wait for an acknowledgement email
After successfully submitting the application form, candidates shall receive an acknowledgement email from the University.
This email will carry the Student ID, University account, and email address.
STEP 5- Submit official transcripts for Transfer Credit
For students who have previously attended a Canadian post-secondary institution, it is important to submit official transcripts to acquire a Transfer Credit. The necessary documents required for a Transfer Credit include the following-
Official High School transcripts
Certified Documents verified by issuing authority
Original academic documents
STEP 6- Wait for the Letter of Offer
If you get accepted by the University, a Letter of Offer will be issued to you.
Candidates need to accept the letter by paying a tuition fee outlined in the letter.
This deposit will serve as your first-semester tuition fee once your course has been successfully registered.
STEP 7- Receive a Letter of Acceptance and immediately apply for a Study Permit
Candidates will receive a Letter of Acceptance after depositing the tuition fee.
This letter may be used to renew/apply for a study permit in Canada.
Upon receiving your Study Permit, you are all set to prepare for your first day at the University!
FUNDING/SCHOLARSHIPS/AWARDS FOR INTERNATIONAL STUDENTS
International students seeking to apply for admission at Capilano University can apply for scholarships to help them fund their education. Students are offered a range of benefits that help fund their education. Some of these are-
Scholarships, Bursaries, and Awards (Scholarships are granted on the basis of merit, while bursaries are offered based on the financial need of a student)
External Award Opportunities (offered by organizations and institutions outside of Capilano University)
Student Loans (these loans are offered only to landed immigrants, permanent residents, and Canadian citizens by the Canadian or provincial government)
US Department of Veterans Affairs
SCHOLARSHIPS
The following is the list of scholarships available for students who apply for courses at the University-
International Student Entrance Award
Capilano University Graduate Program Entrance Award
Athletic Entrance Award
COST OF LIVING
Housing
$815
Food
$815
Daily life
$117
Clothing
$257
WHY ALWAYS CONSIDER BASICS OF IMMIGRATION?

Expert Visa counselors provide Step-by-step guidance through a secure, online process.
Apt evaluation of credentials and faster visa processing.
Identifying all potential hazards and roadblocks in securing a visa.
Assistance with documentation, immigration rules, citizenship, and border control procedures.
Multiple case assessment for better conflict resolution.
Designated process managers to provide personalized guidance.
Just like the basics of anything act as "building blocks" forming a strong foundation for constructing complex structures. The Basics of Immigration serve as the foundational elements of moving abroad, for any aspiring immigrant.