ATLANTIC BUSINESS COLLEGE
Located in the breathtakingly beautiful Canadian province of New Brunswick, in Fredericton, the Atlantic Business College is among the premier colleges of Canada, offering programs in Administration, Management, and Social Services, ever since its founding in the year of 1977. The college is home to students from all walks of life, offering them 1-year Diploma programs in a wide range of academic disciplines for over 43 years. The students are exposed to a plethora of opportunities that lead to successful work with a choice of more than a dozen diploma programmes.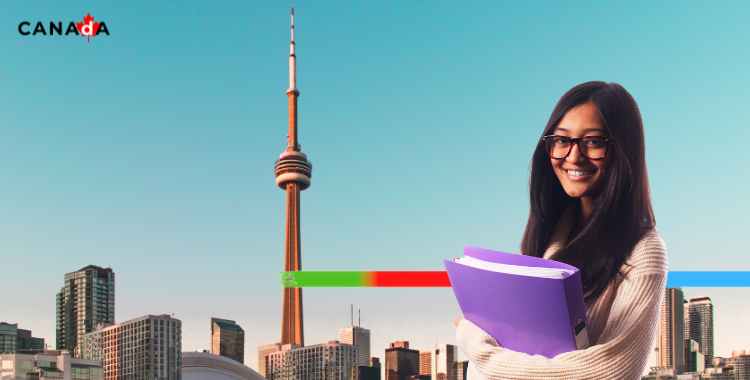 WHY CHOOSE ATLANTIC BUSINESS COLLEGE?

A group of knowledgeable and experienced professors at Atlantic Business College provide their students with professional support as they navigate their way to success. The institute gives its students practical skills that enable them to succeed in their chosen fields of study. Each programme provides general and career-specific skills that will enable graduates to succeed in their chosen fields. Graduates who possess this combination of talents are both versatile and specialized. At Atlantic Business College, the curriculum for programmes and courses is created to satisfy the needs of the business community and is routinely updated to match modern market demands.
Students from all over the world choose Atlantic Business College as a fantastic place to learn for a number of solid reasons.
The college takes pride in its welcoming environment, which makes students' academic journeys all the more fun and easy-going. There are no classes conducted on Fridays and no waiting lists for students.
Each course is created to provide students with the theoretical information and practical skills they need to be prepared for the world that is changing so quickly.
After the successful completion of their programs, students also become eligible for employment assistance from the college.
The college's diploma programmes are intended to assist students in finding the proper fit that would enable them to land prosperous jobs.
There is a sense of community at Atlantic Business College. Smaller courses foster a greater connection between teachers and students, creating a small-town feel. This further allows for better and more effective guidance and better communication between the instructors and the pupils.
For work placements, students are paired with participating firms based on a variety of criteria, including skill level in important areas, attitude, interpersonal skills, and initiative. Such work placements ensure continued employment in most cases.
The college provides instruction in several Administrative, Business, Early Childhood, Educational Assistant, and Policing and Security Foundations programmes.
The on-the-job training component of each full-time programme gives students a chance to put the skills and abilities they have learnt at Atlantic Business College to work.
Career Services at Atlantic Business College assists alumni and recent graduates in beginning their careers as well as current students with career education.
LIST OF PROGRAMS OFFERED AT ATLANTIC BUSINESS COLLEGE
Atlantic Business College promotes the personal, academic, and professional success of their international students through committed services for them and creative initiatives that enhance experiential learning. Students at Atlantic Business College, thus, pursue an outstanding international educational experience.
Given below is a list of the programs offered by the college to its international students.
Administration
Health
Hospitality
Agriculture
Information Technology
Public Service
Management
Transportation
Trade
Social Services
LIST OF POPULAR COURSES
Early Childhood Education
Accounting and Payroll Administration
Business Management
Administrative Assistant
Paralegal/Legal Assistant
Dental/Medical Administrative Assistant
APPLICATION REQUIREMENTS/ELIGIBILITY CRITERIA
Since each applicant has a different academic background, the Atlantic Business College admissions department considers each application individually.
The student must provide an official transcript and the required application form as part of the application procedure.
A high school diploma or the equivalent is one of the minimum prerequisites for admission.
Students, who might not satisfy the basic standards, may be taken into consideration for admission if they can show that they are capable of pursuing post-secondary education..
HOW TO APPLY?
If you want to apply to the Atlantic Business College for a particular programme of study, be sure to complete the application form according to the instructions listed below.
Submit the completed and duly filled college application online.
Submit all required documents necessary for the admission process.
All applicants must submit their English Language Proficiency Test Scores, including IELTS, TOEFL, PTE, and CAEL.
Upon receiving the completed application form, the candidates shall receive an email carrying the Letter of Acceptance from the college authorities.
After receiving the Admission Offer Letter, the candidates are required to deposit the tuition fee for the entire academic year. This tuition fee is only refundable if the applicant's Study Permit is not approved, except for the processing fee of $350
In order to give its students the professional direction and the appropriate mentorship that would enable them to carve out successful professions in the near future, the Atlantic Business College carefully blends experience and education. Students are introduced to a strong foundation of academic programmes that are built so that they may get practical experience and use the knowledge they have learned in real-world situations.
WHY ALWAYS CONSIDER BASICS OF IMMIGRATION?

Expert Visa counselors provide Step-by-step guidance through a secure, online process.
Apt evaluation of credentials and faster visa processing.
Identifying all potential hazards and roadblocks in securing a visa.
Assistance with documentation, immigration rules, citizenship, and border control procedures.
Multiple case assessment for better conflict resolution.
Designated process managers to provide personalized guidance.
Just like the basics of anything act as "building blocks" forming a strong foundation for constructing complex structures. The Basics of Immigration serve as the foundational elements of moving abroad, for any aspiring immigrant.