ARBUTUS COLLEGE
Established in the year of 2002, Arbutus College aims to provide its students with a unique business and communicational educational structure, which is not available anywhere else in Vancouver. The institute aims to offer quality education that effectively combines communication and professional skills to prepare students for the global workspace. It boasts of a dynamic learning community that brings together students from diverse backgrounds to collectively prepare for the challenges of the world. The institute is a certified designated private training institution. Students from almost 20 different countries come to study at Arbutus.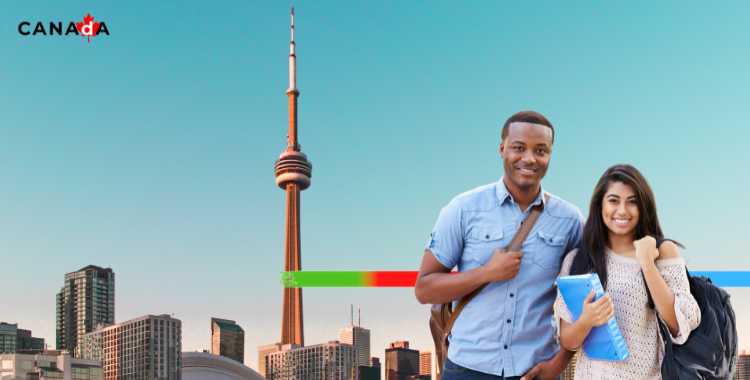 QUICK HIGHLIGHTS!
Twelve intakes every year means the institute conducts enrollment throughout the year.
Around 40 programs are offered by the institute, from 2 to 36 months.
Areas of study range from Hospitality Management and International Trade to Marketing and Japanese Translation.
Both full-time and part-time programs are available.
It is among the top 10 schools in Vancouver.
Students get personal attention due to the small size of classrooms.
The duration of the certificate course is generally 3 months.
ADVANTAGES OF STUDYING IN ARBUTUS
Considering how the college strives to provide its students with a unique business and communicational educational structure, which is incomparable, Arbutus surely serves as a popular institution amongst international students. Furthermore, considering the increasingly competitive job market of today, the curriculum and study schedules of the institution are designed keeping in mind how in-depth practical knowledge of industry concepts must combine with good communication skills so as to make the students stand out in the crowd.
Briefly discussed below are the benefits/advantages of studying at Arbutus College–
Manageable study schedules
Co-op placements through which students make use of their classroom teaching and apply them to real-world scenarios related to their field of study.
Eligibility to work, as students are free to work while pursuing their studies. Programs offered by Arbutus College are recognized by the American Hotel & Lodging Association (AH&LA), The Forum for International Trade Training (FITT), and the Canadian Institute of Management.
The strong support system provided by the campus, which is focused on international student success.
Arbutus College offers university pathways to students after successfully completing the course.
DESIGNATIONS AND ACCREDITATIONS
The college is a Private Training Institutions Branch (PTIB) designated college, the government-regulated body overseeing the operation of private colleges in British Columbia.
The institute is also a British Columbia Education Quality Assurance (EQA) designated college, which means the college has met or exceeded the government-recognized quality assurance standards. This designation is a globally recognized symbol of quality.
AFFILIATIONS
The American Hotel & Lodging Association- ultimate distinction of professional excellence offered to institutes for the hospitality industry.
The Forum for International Trade Training- is dedicated to providing international business training, professional certification to businesses and individuals, and resources.
Canadian Institute of Management- the professional association certifies and validates managers and leaders.
PROGRAMS OFFERED AT ARBUTUS
At Arbutus, students may choose to specialize in any subject of their choice, be it hospitality management, business management, international trade, marketing, or translation. Students are encouraged to learn in the classroom and put the acquired knowledge into practice.
Given below are the major programs offered by Arbutus College to international students from across the globe-
Business Management
Hospitality Management
International Trade
Marketing
Translation and Interpretation
Computer Science and Frontend Web Development
ELIGIBILITY CRITERIA OF ARBUTUS COLLEGE-
If you wish to apply for Arbutus College, you must ensure that you meet the following eligibility conditions-
Achievement (minimum completion of high school is mandatory)
English Language Proficiency (minimum scores in standard tests like IELTS and TOEFL)
These English Language Proficiency Tests can be arranged with the admissions team.
APPLICATION CHECK-LIST
All applications are supposed to be submitted via the official email address admissions@arbutuscollegee.com. It must be noted that all applications must be submitted via an account manager or an agent on behalf of the student who wishes to apply. After the successful submission of the required documents, the college sends in contracts within the soonest possible time. These contracts carry details of enrollment and the rules to be followed on campus. Upon receiving it, you must carefully review all mentioned details and sign up.
The following mentioned are the important documents that you need to keep ready when applying for college-
Downloaded application form, which is a fillable PDF.
Scanned copy of the identity page of your passport. It must be set to the actual size and have a clear resolution.
Proof of English Language Proficiency, showing the scores secured in standard tests like IELTS and TOEFL.
Duolingo English Test with a minimum score of 80.
Proof of academic achievement which includes scanned copies of official transcripts, set to actual size and having a clear resolution.
A copy of the transaction receipt has to be sent to payments@arbutuscollege.com.
After the contracts are duly signed, applicants receive a Letter of Acceptance from the institution. This Letter of Acceptance is mandatory when applying for a study permit in Canada. This is followed by a Visa application, aided by immigration consultants only.
WHY ALWAYS CONSIDER BASICS OF IMMIGRATION?

Expert Visa counselors provide Step-by-step guidance through a secure, online process.
Apt evaluation of credentials and faster visa processing.
Identifying all potential hazards and roadblocks in securing a visa.
Assistance with documentation, immigration rules, citizenship, and border control procedures.
Multiple case assessment for better conflict resolution.
Designated process managers to provide personalized guidance.
Just like the basics of anything act as "building blocks" forming a strong foundation for constructing complex structures. The Basics of Immigration serve as the foundational elements of moving abroad, for any aspiring immigrant.