ACADIA UNIVERSITY(WOLFVILLE)
Acadia University(Wolfville) is located in the charming town of Wolfville, Nova Scotia, Canada. One of the oldest institutions in the area, the university campus spans an area of about 250 acres. Primarily a Public Liberal Arts University, founded in the year 1838, more than 3800 students are enrolled at the university, including 3,574 undergraduates and 188 graduates. The university is well-known for providing high-quality, high-engagement student experiences to international students from more than 60 countries. Students at the university are assisted by professionals who are committed to helping them discover their true potential.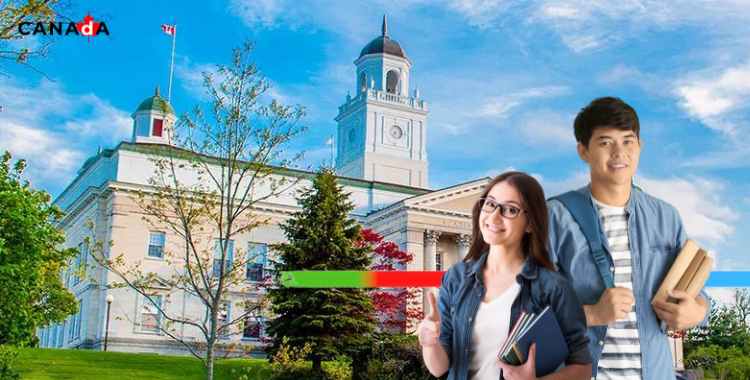 ACADIA UNIVERSITY HIGHLIGHTS:
Acadia's curriculum is both challenging and vibrant, preparing students for life on the international stage. At both the undergraduate and graduate levels, students have the opportunity to engage in significant research in addition to learning. The Co-operative Education Programme at Acadia offers students the exceptional opportunity to partake in and receive job experience specifically connected to their topic of study. Students engage in a high level of education that is continually praised for its excellence and creativity through co-curricular activities and interactive learning.
| | |
| --- | --- |
| Type of University | Public |
| Faculty Members | 211 |
| Total Number of Students | 3,765 |
| Number of Undergraduate Seats | 3,574 |
| Number of Postgraduate Seats | 191 |
| Number of International Students | 414 |
| Annual Acceptance Rate | 49% |
| Tuition Fee Range | $7,390 – $20,910 |
| Languages used | English, French, German, Spanish |
| Test Score Accepted | IELTS, TOEFL, CAEL, PTE |
| Website | http://www.acadiau.ca |
QUICK FACTS!
Acadia University has received national accreditation and is known to distribute more than $4.6 million in awards every year.
The National Museum of American History includes information about Acadia University in its permanent research collection.
Acadia University is home to 11% of international students.
Acadia University is among the top educational institutions in Canada and has been ranked 3rd in Canada and 1st in Nova Scotia by Maclean.
The university has been ranked 46th among all other universities in Canada, by Webometrics.
WHY STUDY AT ACADIA UNIVERSITY?

Students at Acadia University are exposed to high-quality education and a balance of academic, emotional, spiritual and athletic education that focuses on the individual's holistic development. Therefore, students at the university are challenged and supported by the faculty, which is committed to helping them realize their truest potential. Acadia University's objective is to inspire a diverse student body to become critical thinkers, lifelong learners, active citizens, and responsible global leaders. It also includes the promotion of a vibrant and respected academic community. By enrolling yourself at Acadia University, you will have the opportunity to do real-world research, collaborate directly with instructors, study abroad, give back to the community, take advantage of co-op positions, as well as volunteer.
There are several good reasons why as an aspiring international student having broader educational goals, you should choose Acadia University as your next study destination, to begin a new chapter of your path to success.
The university boasts a highly supportive, collaborative, engaging, and diverse learning community. The university, therefore, comprises a student community that is essentially characterized by versatility, self-efficacy, and benevolence.
80% of Acadian students are community volunteers.
Acadia University has consistently been ranked as being among the top educational institutions in Canada, widely regarded for its top-quality education and enriching student experience. .
Acadia University has recently become a member of the newly formed Maple League of Universities, which is a group of four small Canadian undergraduate universities that share the common belief of a remarkable life through an extraordinary learning process.
The 3,574 students at Acadia University come from almost every province and over 60 nations to benefit from its top-notch academic programmes, a curriculum that promotes personal growth, and group learning activities directed by distinguished academics and skilled professionals.
LIST OF PROGRAMS AND COURSES AT ACADIA UNIVERSITY:
Acadia University offers more than a total of 200 degree combinations. Among a wide range of academic disciplines, the most popular ones include Biology, Marketing, English, Psychology, Environmental Studies, and Kinesiology.
Courses
Branches
MSc
Applied Geomatics
Biology
Chemistry
Computer Science
Geology
Mathematics and Statistics
Psychology
MDiv
Divinity
Med
Education
MA
English
Political Science
Social and Political Thought
Sociology
Theology
MR
Recreation Management
DMIN
Ministry
Ph.D.
Educational Studies
CO-OP PROGRAMS:
Co-op Programs at Acadia University take place for the duration of 4-8 months. Acadia University also offers 12-16 internships to its students. Some of the Co-op programs offered by the University, with degrees are mentioned below.
UNDERGRADUATE PROGRAMS:
Bachelor of Arts in various specializations
Bachelor of Business Administration
Bachelor of Community Development
Bachelor of Computer Science
Bachelor of Science in various disciplines
GRADUATE PROGRAMS:
Master of Science in Computer Science
Master of Science in Applied Mathematics and Statistics
OPEN ACADIA COURSES:
Online Learning
Spring & Summer Courses
Master of Education
Teacher Education
Acadia Lifelong Learning
Summer Music Academy
Huggins High School Science Seminar
English Language Centre
| | | |
| --- | --- | --- |
| Schedule | Online | On-Campus (Day/Evening) |
| Study Plan | Full-time | Part-time |
HOW TO APPLY?
If you are interested in applying to the Acadian University, you must ensure to follow the below-mentioned steps:
All applicants must select their program of study and check for the requirements specific to that subject on the official website of the University.
All applicants must fill in all country specific requirements.
All students, irrespective of whether they are domestic or international, must apply online.
DOCUMENTS CHECKLIST:
While applying to the Acadian University, students must keep the following documents ready for submission:
All official transcripts of any previously attended educational institutions.
Statement of Purpose indicating the reason behind wanting to study in Canada.
English Language Proficiency Test Scores.
Letter of Recommendation.
A detailed resume highlighting previous work experiences, extra-curricular activities, and achievements)
A detailed cover letter.
ENGLISH LANGUAGE PROFICIENCY REQUIREMENTS:
| | |
| --- | --- |
| Test Name | Minimum Scores Required |
| TOEFL | 90 – iBT with no subtest score below 20 |
| IELTS | 6.5, with no band below 6.0 |
| MELAB | 80 |
| CAEL | 70 with no subtest score below 60 |
| PTE | 61 with no subtest score below 60 |
| Cambridge Certificate of Advanced English | 176 with no subtest score below 169 |
SCHOLARSHIPS AND AWARDS:
Acadia University offers a wide range of scholarships and bursaries to students to help them aid them in their educational expenses. These scholarships and bursaries are awarded to students on the basis of either merit or financial need.
| | | | |
| --- | --- | --- | --- |
| Scholarship Name | Scholarship Amount | Frequency | Period |
| Chancellor's Scholarship | $10,000 | Once per year | 4 years |
| Board of Governor's Scholarship | $8,000 | Once per year | 4 years |
| President's scholarship | $7,000 | Once per year | 4 years |
| International Baccalaureate Scholarship | $6,000 | Once per year | 4 years |
| Renewable entrance scholarships | $500 – $60,000 | N/A | N/A |
| The Arthur Irving Academy Scholarships in Environmental Studies | $15,000 | Once per year | 4 years |
| AIL Acadia Scholarship | $38,000 + $22,000 | N/A | 4 years |
ACADIA UNIVERSITY BURSARIES
| | | | |
| --- | --- | --- | --- |
| Bursary Name | Amount | Frequency | Period |
| Harrison McCain Scholar-Bursaries | $4,000 | Once per year | 4 years |
| Spicer Hennessey Scholar-Bursary | $28,000 + $16,000 | N/A | 4 years |
WHY ALWAYS CONSIDER BASICS OF IMMIGRATION?

Expert Visa counselors provide Step-by-step guidance through a secure, online process.
Apt evaluation of credentials and faster visa processing.
Identifying all potential hazards and roadblocks in securing a visa.
Assistance with documentation, immigration rules, citizenship, and border control procedures.
Multiple case assessment for better conflict resolution.
Designated process managers to provide personalized guidance.
Just like the basics of anything act as "building blocks" forming a strong foundation for constructing complex structures. The Basics of Immigration serve as the foundational elements of moving abroad, for any aspiring immigrant.