UG COURSES
UG stands for undergraduate, a term used to refer to students pursuing their Bachelor's degree. Your choice of UG courses is significant in how they decide the future courses you would be opting for as a graduate. UG courses, therefore, are the first step to your journey of higher studies. Thus, you must be conscious in choosing the course that interests you and prepares you for advanced-level work.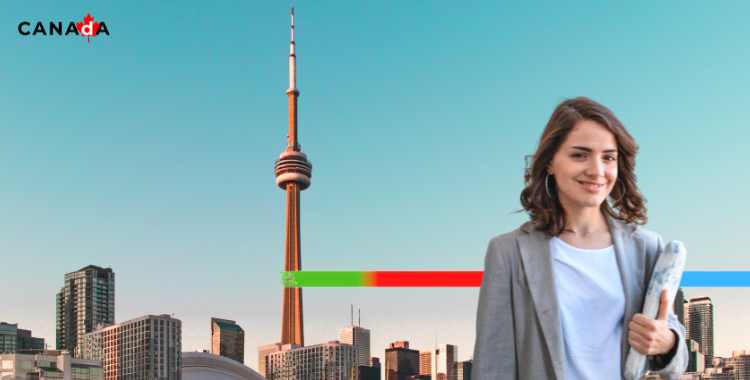 WHY ARE UG COURSES IMPORTANT?
Mentioned below are some points that highlight the significance of UG Courses–
UG courses are the first step in the journey of your higher studies because they provide you with foundational knowledge about your subject.
Studying UG Courses enables you to scout through a wide range of options and explore different opportunities, to understand what interests you or excites you.
Therefore, studying UG Courses prepares you for further learning and aids you in acquainting yourself with advanced-level work and professional skills.
Popular areas of study for UG Courses-
The following are the most popular areas of study that you could consider while studying UG Courses-
Agriculture
Arts and Humanities
Business and Management
Education
Engineering, Manufacturing, and Construction
Health Professions and Related Programs
Information Technology
Law, Public Administration and Safety
WHAT IS A PG COURSE?
A PG Course is opted for after you have graduated from college or high school. They, therefore, are the final step in the journey of your higher studies.
Why are PG Courses important?
The following points highlight the significance of PG courses in the academic journey of any student-
Pursuing a PG course helps you sharpen your existing knowledge and improve your skillset, so much so that you could work in the industry or pursue an internship in any organization.
PG courses help you explore several opportunities, so you can work on improving your career prospects.
A PG course is a great way to deepen your knowledge and expand your academic experience.
It, therefore, counts as the primary step to a successful professional career.
Your PG course, therefore, completely alters your perspective towards life.
WHY SHOULD YOU STUDY IN CANADA?

Indian students should consider completing their higher education in Canada, as the Canadian education sector provides you with several benefits as listed below-
The well-structured education system and experienced faculty.
Gaining an internationally recognized degree.
Allowing students to work during their period of study.
Students are offered multiple choices to choose from.
LIST OF UG AND PG COURSES IN CANADA
Given below are among the best UG and PG courses available in Canada-
Hospitality Management
MBA
Engineering
Information Technology
Business Development
WHEN TO CONSIDER A UG COURSE IN CANADA?
You can opt for a UG course in Canada, considering that-
Canadian Universities offer a flexible learning process, enabling you to learn and earn simultaneously.
Canada offers great financial aid to students, making education affordable.
Canadian society allows you to embrace cultural diversity and adjust to a new way of life.
ELIGIBILITY CRITERIA FOR UG COURSES IN CANADA
If you wish to pursue UG courses in Canada, make sure that you meet the following eligibility conditions of the Canadian education system–
Students must have a minimum cumulative score of 70% in both 10th and 12th.
Students must have documents that prove their English language proficiency test scores, such as IELTS, with an individual score of no less than 6.
Students of business and computer studies must have mathematics as a core subject in their higher secondary classes.
In higher secondary classes, engineering students should have physics, chemistry, maths, and English core subjects.
Students of Fine Arts must present documentary evidence through portfolios that showcase their creative skills.
Specializations offered by Universities in Canada
| | |
| --- | --- |
| Major Fields | Specialisation options |
| Engineering Degree | Civil Engineering, Electrical Engineering, Mechanical Engineering, Electronics & Communication, Computer Science & IT, Chemical Engineering, Mining Engineering, and Architectural Engineering |
| Arts and Design | Fashion Design, Graphic design, Film, Photography and Media, and Visual Arts |
| Business Administration | Human Resource, Supply Chain Management, Commerce, Finance, Project Management, and Accountancy |
| Hospitality and Tourism Management | Hotel & Food Administration, Hospitality and Tourism Management |
| Health | Nursing and Health Care Technology Management |
MAJOR ACADEMIC INTAKES IN CANADA
Two major academic intakes take place in Canada for admission to UG courses. They are listed as under-
Fall intake- September
Winter Intake- January
Note– students should apply at least 6 months earlier, leaving them with sufficient time to prepare for admission tests, applications, assessments, and the like.
THE APPLICATION PROCESS FOR UG COURSES
Mentioned below are the essential documents required by every applicant while applying to potential universities in Canada for UG courses–
Marksheet of the previous degree
Updated resume/CV (if required)
Statement of Purpose (SOP)
Letter of Recommendation (LOR) by a previously attended university/educational institution
Canada Student Visa
Scorecard of English Language Proficiency Tests, like IELTS score, TOEFL, and C1 advanced.
DURATION OF UG COURSES
A regular bachelor's degree while studying in Canada is for the duration of four years. However, some universities also provide three-year courses.
| | |
| --- | --- |
| UG Major | UG Minor |
| A Major is a student's primary area of interest | It's a secondary concentration of courses, which complements the Major |
| A student requires to complete 10 out of 20 necessary credits in an Honours degree in the major subject area | This usually requires completion of 4 required credits in the minor subject area |
| For instance, a student can pursue a Bachelor of Science degree with a Major in Biology | For instance, a student can study Bachelor of Arts in Honours Anthropology with a minor in Political Science |
| These are generally not available in highly structured programs such as Engineering, Architecture, Accounting and Financial Management, Computer Science, etc. | Options are available only to students within their home faculty. For instance, options in the Faculty of Engineering are available only to engineering students |
WHY ALWAYS CONSIDER BASICS OF IMMIGRATION?

Expert Visa counselors provide Step-by-step guidance through a secure, online process.
Apt evaluation of credentials and faster visa processing.
Identifying all potential hazards and roadblocks in securing a visa.
Assistance with documentation, immigration rules, citizenship, and border control procedures.
Multiple case assessment for better conflict resolution.
Designated process managers to provide personalized guidance.
Just like the basics of anything act as "building blocks" forming a strong foundation for constructing complex structures. The Basics of Immigration serve as the foundational elements of moving abroad, for any aspiring immigrant.