STUDENT DIRECT STREAM CANADA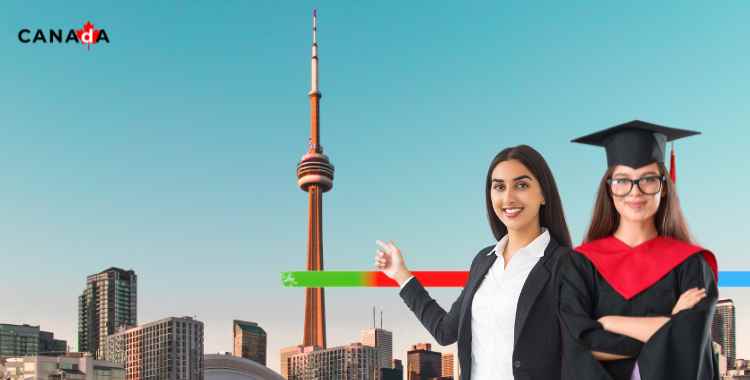 The Student Direct Stream Canada (SDS) is a quickened process for international students to acquire a study permit. It is offered by the Immigration, Refugee, and Citizenship Canada (IRCC) to students from post-secondary Designated Learning Institutions (DLI) of Canada. Typically, the IRCC processes most Student Direct Stream Canada applications in almost 20 days time, if the eligibility criteria is met by the applicant.
BENEFITS OF STUDENT DIRECT STREAM CANADA
Faster visa processing for Indian students applying to universities and educational institutions in Canada
Student Direct Stream Canada provides the visa to international students in 4-6 weeks time, unlike the usual visa processing system that takes months.
It requires comparatively less financial documentation
ELIGIBILITY CRITERIA FOR STUDENT DIRECT STREAM CANADA
To become eligible for the Student Direct Stream Canada, the applicant must meet the following conditions-
Must be the permanent citizen of any of the following countries-
Antigua and Barbuda
Brazil
China
Colombia
Costa Rica
India
Morocco
Pakistan
Peru
Philippines
Senegal
Saint Vincent and the Grenadines
Trinidad and Tobago
Vietnam
Own an acceptance letter from any post-secondary Designated Learning Institution in Canada
Living outside Canada when applying for the permit
Proof of having paid the tuition fees for the first year of study
Own a Guaranteed Investment Certificate (GIC) of CAN$10,000
An attested copy of Quebec Acceptance Certificate (QAC), if you're planning to study in Quebec.
Take a medical exam (if needed)
Police Certificate (if needed)
Post-secondary school transcript (most recent)
Copy of language test result that shows an International English Language Training System or IELTS score of 6.0 or higher in each skill, or Test d'Evaluation de Français or TEF score that is equal to the Canadian Language Benchmark score (CLB) of a minimum of 7 in each skill (reading, writing, speaking, listening)
Note– Starting August 10, 2023, language test results from additional organizations with your Student Direct Stream application will be accepted.
STUDENTS WHO ARE NOT ELIGIBLE FOR STUDENT DIRECT STREAM CANADA
If you live in any country other than the ones listed above, then you will have to apply for the regular study permit application.
You are not eligible for Student Direct Stream Canada, even when you are a resident of any of the above listed countries, but currently live in some other country.
IMPORTANT DOCUMENTS FOR STUDENT DIRECT STREAM CANADA
The applicant must ensure that he/she has the following documents while applying for Student Direct Stream-
Copy of the language test result, showing either IELTS score, or TEF score.
Guaranteed Investment Certificate (GIC) of CAN$10,000 from any bank listed on the IRCC SDS webpage.
Proof of complete payment of tuition fees for first year of study
Family information form
Marriage license
Application forr study permit made outside the boundaries of Canada
Representative form
Identity proof
Photocopy of information of the applicant's passport
Schedule 1- Application for a Temporary Resident Visa Form
Quebec Acceptance Certificate (QAC)
Take a medical exam (if needed)
Police Certificate (if needed)
Post-secondary school transcript (most recent)
Note-
Your spouse and children are also eligible for an expedited processing if they have one of the following visas-
BANKS OFFERING GIC IN INDIA
ICICI – Canadian
Imperial Bank of Commerce (CIBC)
SBI Canada – Scotiabank
HSBC Bank of Canada
FOR FASTER VISA PROCESSING, THE APPLICANT MUST
Provide all biometrics on time
Meet all the eligibility requirements
WHY ALWAYS CONSIDER BASICS OF IMMIGRATION?

Expert Visa counselors provide Step-by-step guidance through a secure, online process.
Apt evaluation of credentials and faster visa processing.
Identifying all potential hazards and roadblocks in securing a visa.
Assistance with documentation, immigration rules, citizenship, and border control procedures.
Multiple case assessment for better conflict resolution.
Designated process managers to provide personalized guidance.
Just like the basics of anything act as "building blocks" forming a strong foundation for constructing complex structures. The Basics of Immigration serve as the foundational elements of moving abroad, for any aspiring immigrant.