TEER SYSTEM NOC
According to the TEER system, occupations are grouped under the new NOC 2021 system of Canada. In order for Canadian immigration programs, such as Express Entry, PNP, and others, to function effectively, the NOC (National Occupational Classification) system is essential. Various occupations exist in the Canadian labour market, which are classified or categorized.
Therefore, it assists Canadian immigration applicants in choosing the appropriate occupation when registering their profile.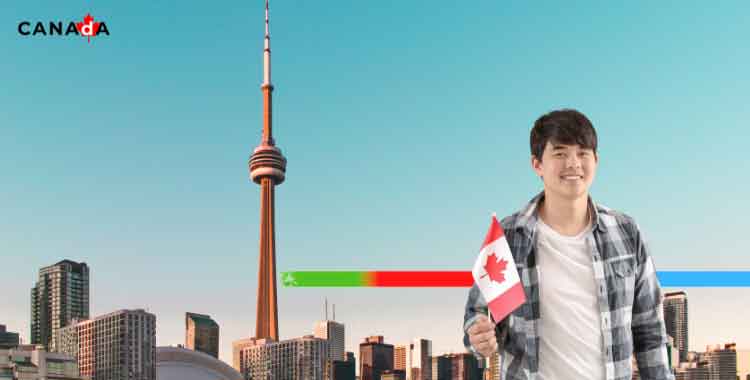 WHAT ARE TEER CATEGORIES?
New TEER system or TEER categories are primarily based on the education and training required for a given occupation. This criterion also reflects the experience required to enter the occupation and the complexity of the responsibilities involved in the work compared to other occupations.
UNDERSTANDING THE TERM "NOCS."
NOC stands for "National Occupation Classification". From NOC codes, applicants seeking a better job and lifestyle can check whether their field of work is available or in demand in Canada.
For the past few years, Canada has been facing a shortage of labour, which is why it has been making quite a few efforts to invite candidates into the country.
The actual title of your job does not matter when it comes to determining your NOC code for Canadian immigration purposes. You should have performed most of the duties and responsibilities listed in the lead statement based on your work experience. This can be confusing when applying for jobs in Canada since employers often require applicants to list their NOC codes, and the wrong code can lead to your application being overlooked.
TEER SYSTEM NOC
TEER 0 occupations require the least amount of training, education, and experience. At the same time, TEER 5 occupations require a significant amount of training, education, and experience. The NOC organizes occupations according to their level of required training, education, experience, and responsibility, making it easier to compare different occupations.
NEW TEER CATEGORIES
The immigration programs, which earlier used NOC skill type or levels, are now using the TEER system from November 16 2022:
While there may be more positions available for a less skilled job, this keeps the majority of jobs in the same TEER category.
Only a few occupations have changed to another TEER category.
Skill level B jobs have changed to TEER 2 or TEER 3 jobs.
Find your occupation under the given new NOC 2021 list to determine what TEER system it belongs to.
| | |
| --- | --- |
| Skill type or level | TEER category |
| Skill type 0 | TEER 0 |
| Skill level A | TEER 1 |
| Skill level B | TEER 2 and TEER 3 |
| Skill level C | TEER 4 |
| Skill level D | TEER 5 |
CANADA SWITCHED TO THE NEW NOC 2021 SYSTEM.
The ESDC (Employment and Social Development Canada) and Statistics Canada introduced a new TEER system based on NOC 2021 and, accordingly, a new NOC Canada List, National Occupational Classification (NOC). Express Entry, Provincial Nominee Programs (PNPs), and other important Canadian immigration programs began using the new NOC 2021 Version-1 on November 16, 2022, replacing the outdated NOC 2016 System.
The National Occupational Classification undergoes a significant structural amendment every ten years, during which the Classification's structure and the currently recognized occupational groups are evaluated. This 10-year cycle produced the newly released Canada NOC list, or NOC 2021. It reflects modifications to the economy and the character of employment.
NOC TEERs
| | |
| --- | --- |
| TEER 0 | Management Occupation |
| TEER 1 | Completion of a university degree (bachelor's, master's or doctorate)Several years of experience in a specific occupation from TEER category 2 (when applicable) |
| TEER 2 | Completing a two- to three-year postsecondary education program at a community college, institute of technology, or CÉGEP. Completion of a two to five-year apprenticeship training program Occupations requiring close supervision or a high level of safety (for example, police officers and firefighters)Several years of experience (when applicable) in a specific TEER category 3 occupation. |
| TEER 3 | Completion of a two-year post-secondary education program at a community college, institute of technology, or CÉGEPApprenticeship training lasting less than two years More than six months of on-the-job training, training courses, or specific work experienceSeveral years of experience in a specific TEER category 4 occupation (when applicable). |
| TEER 4 | Completion of secondary school Several weeks of on-the-job training, supplemented by some secondary school educationSeveral years of experience in a specific TEER category 5 occupation (when applicable). |
| TEER 5 | Short work demonstration and no formal educational requirements |
HOW CAN YOU FIND YOUR NOC CODE AND SKILL LEVEL
You can explore the above-mentioned new TEER system or the complete NOC in-demand job list on BOI Services's to find out your NOC Code. Start your search by entering the job title if you are unsure of the NOC code that corresponds to your position.
WHAT IF YOU DON'T HAVE NOC CODE?
If you are unable to locate your NOC, perform a deep search, try a different job title or NOC code, and select the closest match from the list. In case you are not able to find with job title, access the NOC matrix via the Hierarchy and Structure section on the official NOC website to narrow down your research.
WHY ALWAYS CONSIDER BASICS OF IMMIGRATION?

Expert Visa counselors provide Step-by-step guidance through a secure, online process.
Apt evaluation of credentials and faster visa processing.
Identifying all potential hazards and roadblocks in securing a visa.
Assistance with documentation, immigration rules, citizenship, and border control procedures.
Multiple case assessment for better conflict resolution.
Designated process managers to provide personalized guidance.
Just like the basics of anything act as "building blocks" forming a strong foundation for constructing complex structures. The Basics of Immigration serve as the foundational elements of moving abroad, for any aspiring immigrant.