Quebec Skilled Worker Program
Foreign skilled workers who are willing to immigrate to Quebec for better career opportunities will be excited to know that the Quebec government offers its own Quebec immigration programs for Permanent Residency. If you are a skilled worker, the "Quebec Skilled Worker Program" can be the easiest way to secure a Permanent Residency in Quebec.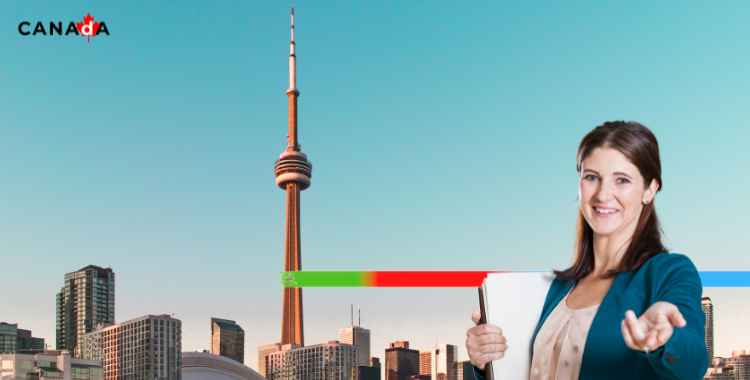 What is the Quebec Skilled Worker Program (QSWP)?
Quebec Skilled Worker Program (QSWP) Canada is an immigration program managed by the Canadian province of Quebec for foreign nationals with skilled work experience who can contribute to the province's economy.
Quebec Skilled Worker is a points-based program through which overseas skilled workers who possess the skill set which matches the requirements of the province apply for the immigration programs of Quebec. Applicants who meet all the requirements will be eligible to become Canadian permanent residents.
What are the benefits of Quebec Immigration?
Here are some of the significant benefits of Quebec Immigration Canada:
Quebec is home to many top universities and public institutions
Province offers a high standard of living
Great work opportunities for foreign skilled workers
Low cost of living in comparison to other Canadian provinces
Quebec has an open society with world-class culture
The province of Quebec offers a safe and secure environment to live with family
The Quebec government provides several other benefits, such as healthcare services.
What are the Quebec Skilled Worker Program (QSWP) eligibility requirements?
Here are some of the basic Quebec Skilled Worker eligibility requirements that you have to meet to qualify for this program:
Applicants must be below the age of 40 years.
Must have at least Bachelor's degree from a recognized institution
Must have at least two years of work experience
Language Proficiency is required. (IELTS, CELPIP, TCF and TEF) tests
Applicants should not have any criminal records
Must be in good health
If applicants have a degree or diploma from Quebec will get an advantage (not mandatory)
Applicants have to score a minimum of 50 points (single) on the Quebec Skilled Worker Points Assessment Grid
How to apply for the Quebec Regular Skilled Worker Program?
Follow the following steps to apply for Quebec Skilled Worker Program:
Step 1. Check your eligibility for the program
Step 2. Gather all the necessary documents
Step 3. Fill out the visa application forms
Step 4. Submit your visa applications on the Quebec official portal of "ARRIMA."
Step 5. Canada Immigration Authority will review your application
Step 6. If your application gets selected will receive a Certificate of Selection (CSQ)
Step 7. Once you get CSQ, apply for a Canada PR visa upon meeting Immigration, Refugees, and Citizenship Canada (IRCC) criteria.
What documents are required for the Quebec Skilled Worker Program (QSWP)?
Here are some of the documents you may require to apply for the Quebec Skilled Worker Program (QSWP) Canada:
Passport and travel documents
Expression of Interest (EOI)
Obtain a copy of your Quebec Residency Status
Identity & civil documents (National Identity, Birth Certificate, Marriage Certificate, etc.)
Experience Letter from your previous employer
Appointment Letter from your current employer
Pay slips for the past 6 months
Language proficiency test results document
Police clearance certificate
What is the Quebec Skilled Worker Program processing time?
The Quebec Skilled Worker Immigration Program processing time varies based on the complexity of the application, but generally, it takes about 12 to 15 months to process a Quebec skilled worker application.
What is the Quebec Skilled Worker Program application fee?
| | |
| --- | --- |
| Quebec Skilled Worker Program: | Fees |
| Main Applicant | $785 CAD |
| Spouse or Common-law partner | $168 CAD |
| Dependent Children | $168 CAD each |
Here is BOI services can help you:

Prioritise Indians problems
Hasslefree immigration process
Transparent guidance
A decade more experience
Up to 100% refund policy
Personalised immigration experts with years of practice
determining the best plan for obtaining your visa
Providing financial advice to be displayed
Go through your documents before submission
We have expert Canadian immigration consultants to help you with your Canada PR application. BOI services make your Canadian immigration process simple and straightforward, we also support our clients' needs until they arrive at their destination.
What we believe is that trust is successive and must be built from the ground up. We have become the most trusted immigration advisors in Delhi 2022 & 2021 by keeping to this belief for many years.