AGRI-FOOD IMMIGRATION PILOT PROGRAM IN CANADA – COMPLETE GUIDE
The Agri-Food Immigration Pilot Program Canada is a pathway to getting permanent residency in Canada for eligible foreign workers. The agri-food immigration pilot program is designed to overcome the shortages in the field of agriculture and food processing sectors. It gives the opportunity to foreign workers with experience in particular agri-food occupations to get permanent residency in Canada.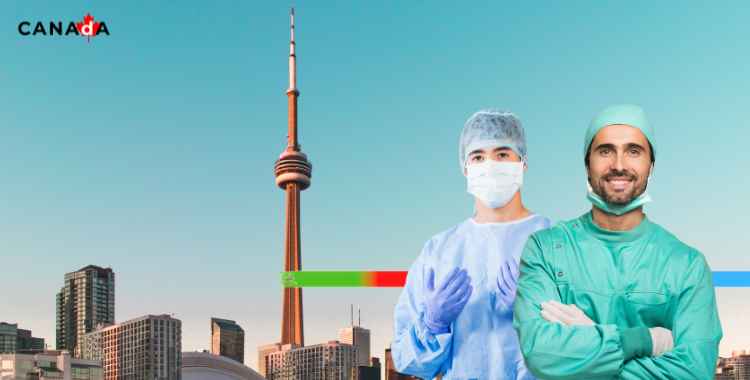 ELIGIBLE INDUSTRIES & OCCUPATIONS: AGRI-FOOD IMMIGRATION PILOT PROGRAM
Below are eligible industries under the Agri-Food Immigration Pilot in Canada:
meat manufacturing ( NAICS 3116)
mushroom production and crop production through the greenhouse.
Animal production includes:

Cattle and Farming (NAICS 1121)
Pig (NAICS 1122)
Poultry and Egg (NAICS 1123
Sheep and Goat (NAICS 1124)
Other animals excluding aquaculture (NAICS 1129)
Some Eligible Occupations under the Pilot include:
Retail Butchers
Meat Cutters 
Industrial butchers
poultry preparers and related workers
farm supervisors
labourers for food and beverage processing
farm supervisor and specialized livestock worker for meat processing
year-round mushroom production
greenhouse crop production or livestock raising
ELIGIBILITY REQUIREMENT: AGRI-FOOD IMMIGRATION PILOT PROGRAM
In order to be eligible for Agri-Food Pilot Program in Canada, you must have eligible work experience, a job offer, language requirements, educational requirements, and funds requirements to prove that you have enough funds to settle in Canada. 
Work Experience Required for Agri-Food Pilot Program
at least 1 year of Canadian work experience in non-seasonal and full-time work in the past 3 years ( minimum 1560 hours ) is required.
obtain work experience through the TFWP ( Temporary Foreign Worker Program).
before they hire you, ensure your employer has submitted a labour market impact assessment for a minimum duration of 12 months.
Job Offer required for Agri-Food Pilot Program
It is essential for individuals who are interested in the Agri-Food Immigration Pilot Program to secure a job offer from a designated employer. Additionally, It must meet all the requirements given below.  
A full-time job which includes 30 hours per week.
Must be a Non-seasonal job and permanent.

Non-seasonal job is basically that type of job which is not restricted to specific seasons or times of the year and can be performed throughout the year.

Jobs in Canada are crucial but they must be outside of Quebec.
LANGUAGE PROFICIENCY REQUIRED FOR AGRI-FOOD PILOT PROGRAM
Language proficiency is important for successful participation in the Agri-food Immigration Pilot Program in Canada and it is defined in terms of the Canadian Language Benchmark (CLB) levels for English or French. However, it demonstrates the candidate's ability to communicate effectively in Canadian workplaces as well as opens the door for further career opportunities in Canada. 
A Canadian Language Benchmark Level 4 in English or French determines that an individual has obtained an intermediate level of language proficiency. Hence, it is a must-have skill.
EDUCATIONAL QUALIFICATIONS REQUIRED FOR AGRI-FOOD PILOT PROGRAM
Basically, a high school diploma is enough to be eligible for Agri-Food Immigration Pilot Program. In addition, candidates may also use an educational credential assessment (ECA) report from a designated professional body or organization which shows evidence of completing your foreign credential at the level of secondary school or above.
WHY ALWAYS CONSIDER BASICS OF IMMIGRATION?

Expert Visa counselors provide Step-by-step guidance through a secure, online process.
Apt evaluation of credentials and faster visa processing.
Identifying all potential hazards and roadblocks in securing a visa.
Assistance with documentation, immigration rules, citizenship, and border control procedures.
Multiple case assessment for better conflict resolution.
Designated process managers to provide personalized guidance.
Just like the basics of anything act as "building blocks" forming a strong foundation for constructing complex structures. The Basics of Immigration serve as the foundational elements of moving abroad, for any aspiring immigrant.