Pilot Programs
Pilot programs are short-term immigration initiatives designed to satisfy the short-labour needs of particular Canadian provinces and regions. By providing a pathway to permanent residency for persons who desire to live and work permanently in Canada, these programs aim to solve skill shortages by bringing in skilled, semi-skilled, and unskilled employees.
The major requirement for applying to pilot programs is often a job offer from a designated Canadian firm because the employer usually organises these programs.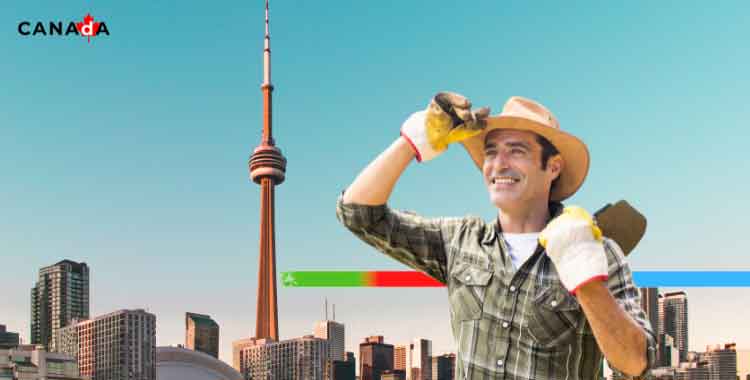 PILOT PROGRAMS CURRENTLY AVAILABLE IN CANADA
Agri-Food Immigration Pilot Program 
Atlantic Immigration Program 
Rural and northern Immigration Pilot Program 

AGRI-FOOD IMMIGRATION PILOT PROGRAM
The Agri-Food Immigration Pilot Program Canada is a pathway to eligible foreign workers' permanent residency in Canada. The pilot program is designed to overcome agriculture and food processing shortages. It gives foreign workers with experience in particular agri-food occupations the opportunity to get permanent residency in Canada.
ELIGIBILITY REQUIREMENT: AGRI-FOOD IMMIGRATION PILOT PROGRAM
To be eligible for the Agri-Food Pilot Program in Canada, you must have eligible work experience, a job offer, language, educational, and funds requirements to prove you have enough funds to settle in Canada. At least 1 year of Canadian work experience in non-seasonal and full-time work in the past 3 years ( maximum 1560 hours) is required. Obtain work experience through the TFWP (Temporary Foreign Worker Program). Before hiring you, ensure your employer has submitted a labour market impact assessment for at least 12 months. .
ATLANTIC IMMIGRATION PROGRAM (AIP)
Employers wishing to hire foreign graduates and skilled professionals in Atlantic Canada (Nova Scotia, New Brunswick, Newfoundland & Labrador, and Prince Edward Island) can take part in the Atlantic immigration program and obtain permanent residency. 
WHO CAN APPLY FOR THE ATLANTIC IMMIGRATION PROGRAM (AIP)?
Here are some of the basic Atlantic Immigration Program (AIP) eligibility requirements that applicants have to fulfil – 
Applicants must have the required work experience.
Be able to meet the educational requirements.
Language Proficiency is needed: IELTS, CELPIP, TCF and, TEF
Applicants may have to show settlement funds (if required).
Must have a valid job offer from the Atlantic province's employer.
Applicant's occupation should lie in any one of theThe applicant's occupation should be in any National Occupational Classification (NOC) skill types.
RURAL AND NORTHERN IMMIGRATION PILOT
The Rural and Northern Immigration Pilot Canada is a community-driven program. It was designed by the Canadian government to attract overseas skilled workers to immigrate to smaller communities in Canadian provinces.  
The pilot program seeks to expand the benefits of economic immigration to smaller communities by establishing a pathway to permanent residence for skilled foreign workers who wish to live and work there. 
WHAT ARE THE ELIGIBILITY REQUIREMENTS OF THE RNIP PROGRAM CANADA?
Here are some of the basic RNIP program eligibility requirements that you have to meet to qualify for applying to the RNIP:
Must have at least one year of permanent work experience in the past 3 years.
Must meet the language abilities requirements as per the National Occupation Classification of their occupation.
Applicants may require to show proof of sufficient funds
Applicants have to show intention to reside permanently in the community
Meet the community-specified requirements
Applicants must meet the educational requirements for the occupation they are applying for.
WHY ALWAYS CONSIDER BASICS OF IMMIGRATION?

Expert Visa counselors provide Step-by-step guidance through a secure, online process.
Apt evaluation of credentials and faster visa processing.
Identifying all potential hazards and roadblocks in securing a visa.
Assistance with documentation, immigration rules, citizenship, and border control procedures.
Multiple case assessment for better conflict resolution.
Designated process managers to provide personalized guidance.
Just like the basics of anything act as "building blocks" forming a strong foundation for constructing complex structures. The Basics of Immigration serve as the foundational elements of moving abroad, for any aspiring immigrant.