LATEST PEI PNP DRAW
The Prince Edward Island Provincial Nominee Program (PEI PNP) intends to issue time-limited invitations to candidates monthly, with some exceptions. The PEI PNP application inventory requirements determine the frequency, size, and date of the next PEI PNP draw prediction.
Prince Edward Island is all set to welcome more than 150 foreign candidates through multiple…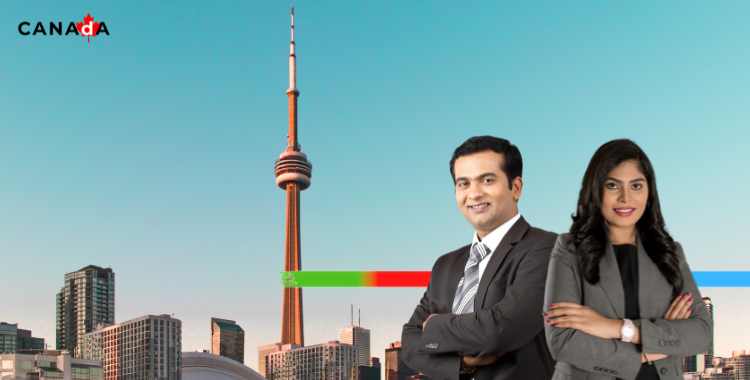 WHAT IS PEI PNP DRAW?
The PEI PNP Draw is held regularly to invite qualified candidates to submit applications for nomination as Canadian permanent residents. The number of invitations sent out and the frequency of the draws can change depending on the program's requirements, which are based on the province's labour market and economic needs.
WHAT IS PRINCE EDWARD ISLAND PROVINCIAL NOMINEE PROGRAM (PEI PNP)?
To draw more immigrants to Prince Edward Island who can meet the needs of the local workforce, the PEI Provincial Nominee Program (PEI PNP) was established. The PEI Provincial Nomination Program (PNP) allows potential immigrants to receive a provincial nomination through one of its many immigration routes, potentially accelerating the process of obtaining permanent residency in Canada.
WHO CAN APPLY FOR PRINCE EDWARD ISLAND PNP (PEI PNP)?
HERE ARE SOME OF THE BASIC PEI PNP REQUIREMENTS THAT APPLICANTS HAVE TO FULFIL TO BECOME ELIGIBLE TO APPLY FOR THE PRINCE EDWARD ISLAND PROVINCIAL NOMINEE PROGRAM (PEI PNP)
Applicants need to have a job offer from PEI employers
The Job offer must have a level of 0, A, or B according to the National Occupational Classification (NOC).
Must have an authorised Canadian Work Permit
Must meet required work experience (Depends on immigration stream)
Applicants need to have legal status in the country of residence.
IF YOU PLAN ON APPLYING UNDER THE PEI PNP, YOU HAVE THREE OPTIONS TO CHOOSE FROM:
PEI PNP Express Entry Category
Labor Impact Category
Business Impact Category
THE PRINCE EDWARD ISLAND PNP HAS TWO BASE STREAMS—LABOR IMPACT AND BUSINESS IMPACT CATEGORY—AND ONE ENHANCED STREAM CALLED PEI PNP EXPRESS ENTRY.
The most well-known federal economic immigration program in Canada, Express Entry, manages applications for permanent residence from FSWP, FSTP, and CEC candidates. Enhanced streams are those that are connected to Express Entry. With the help of the Comprehensive Ranking System (CRC), the Prince Edward Island PNP points calculator selects potential applicants with the highest scores and invites them to apply for Canadian permanent residency through the point-based Express Entry system.
Candidates are automatically awarded 600 points for their final CRS scores after being nominated for the PEI PNP Express Entry. This ensures they receive an Invitation to Apply (ITA) in a subsequent PEI PNP draw.
In order to be considered for Prince Edward Island's Provincial Nomination Program (PNP), applicants must have an immigrant visa and meet the criteria outlined in one of the three categories: Express Entry, Labour Impact, or Business Impact. Additionally, applicants should be aware that the PEI PNP draw and ITA schedules are subject to change and may be affected by various factors, including Canadian immigration policies and the economic conditions in the province.
WHY ALWAYS CONSIDER BASICS OF IMMIGRATION?

Expert Visa counselors provide Step-by-step guidance through a secure, online process.
Apt evaluation of credentials and faster visa processing.
Identifying all potential hazards and roadblocks in securing a visa.
Assistance with documentation, immigration rules, citizenship, and border control procedures.
Multiple case assessment for better conflict resolution.
Designated process managers to provide personalized guidance.
Just like the basics of anything act as "building blocks" forming a strong foundation for constructing complex structures. The Basics of Immigration serve as the foundational elements of moving abroad, for any aspiring immigrant.