LATEST DRAWS IN CANADA
Ever wonder how Canada, with such a large immigration sector, manages to process thousands, if not millions, of visa applications? According to recent reports, Canada has a space to welcome more than 5 million immigrants. Canada needs a lot more immigrants since there is a labour shortage. They must draw applicants into their country by demonstrating permanent residence and other PR privileges to them and accepting their labour in exchange.
Many people, especially Indians who seek a better life and a more opulent lifestyle, are interested in living overseas. This is why Canada created the express entry and PNP programs to attract more immigrants. The idea of the Canada latest draw and the CRS score comes with express entry.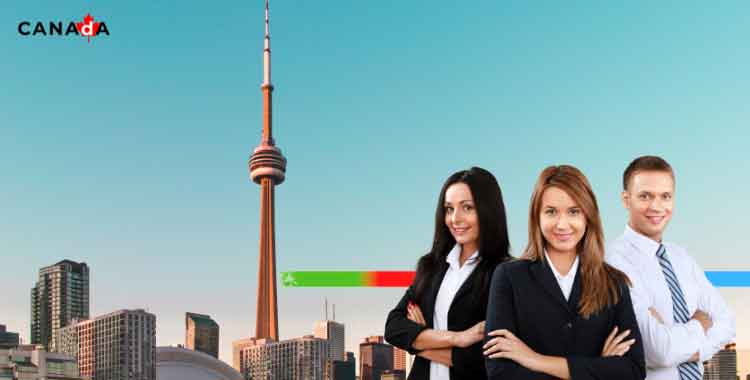 ALL YOU NEED TO KNOW!
IRCC conducts latest draws like Express Entry, PNP, PEI, MPNP, BC PNP, ONIP, and AAIP Draw, which are specifically designed to employ skilled workers. These draws are based on certain criteria which include language proficiency, education, and work experience to ensure the recruitment of qualified candidates into the Canadian workforce.
WHAT ARE THE LATEST DRAWS IN CANADA?
The Canada latest draw are conducted by Immigration Refugees and Citizenship Canada (IRCC) and are designed to select the best candidates for their immigration programs. The draws are based on certain criteria, such as language proficiency, education, and work experience, so the Canadian government can select the most qualified applicants for their immigration programs.
Every candidate who wants to come to Canada must create an express entry profile in which they must include every relevant detail, including their age, level of education, language ability, employment history, and other qualities. After the applicant fills them out, they instantly enter the express entry poll, where the Canadian government looks for candidates who meet specific criteria and send them an invitation to apply for Permanent Residency in Canada.
HOW DOES THE LATEST DRAW WORK?
Applicants receive a CRS score when they complete their express entry profile, and according to that CRS score, the Canadian government Aka. Immigration, refugee, and citizenship of Canada (IRCC) invites through the Canada latest draw. These draws specify which program they are invited from, the minimum CRS score of the applicant, and all the applicants with that CRS score or above get the ITA (invitation to apply).
The concept can be tricky but easy to understand. These latest draws are divided into two parts
EXPRESS ENTRY LATEST DRAWS
Express Entry manages the applications of skilled workers seeking permanent residency in Canada through an online portal. It is the fastest doorway to applying for Canada permanent residence (PR) visa. Any skilled worker who desires to immigrate to Canada can consider Express Entry as their permanent ticket to Canada.
The first thing is to submit the application to the Express Entry pool, once placed inside the pool, Eligible candidates are accepted into the Express Entry pool and are ranked according to their age, qualification, experience, adaptability, etc. This ranking system is known as the Comprehensive ranking system (CRS). This Canada express entry points calculator is used by the federal government (which manages express entry) to decide whether the candidate is eligible for a program or not.
Last draw:
Ministerial Instructions respecting invitations to apply for permanent residence under the Express Entry system #250– June 8, 2023
No Program Specified
Number of invitations issued: 4,800
Rank required to be invited to apply: 4,800 or above
Date and time of round: June 08, 2023, 12:08:58 UTC
CRS score of lowest-ranked candidate invited: 486
Tie-breaking rule: May 19, 2023, 14:04:00 UTC
If more than one candidate has the lowest score, the cut-off is based on the date and time they submitted their Express Entry profiles.
PROVINCIAL NOMINEE PROGRAM LATEST DRAWS
IRCC launched the Provincial Nominee Program (PNP) to allow all provincial Canadian governments to nominate immigrants they require for their Canadian provinces & Territories to fulfill their labor market needs. PNP Draws held by provisions are only when the provisions are in need of labor or want to invite any particular NOC occupation.
CANADA PROVINCES THAT PARTICIPATE IN PNP PROGRAMS?
Newfoundland and Labrador PNP (NLPNP)
Nova Scotia Nominee Program (NSNP)
Yukon Nominee Program (YNP)
The Canada latest draw was conducted either by provisions or by the Canadian government (IRCC)
WHY ALWAYS CONSIDER BASICS OF IMMIGRATION?

Expert Visa counselors provide Step-by-step guidance through a secure, online process.  

Apt evaluation of credentials and faster visa processing. 

Identifying all potential hazards and roadblocks in securing a visa. 

Assistance with documentation, immigration rules, citizenship, and border control procedures.

Multiple case assessment for better conflict resolution.

Designated process managers to provide personalized guidance.
Just like the basics of anything act as "building blocks" forming a strong foundation for constructing complex structures. The Basics of Immigration serve as the foundational elements of moving abroad, for any aspiring immigrant.