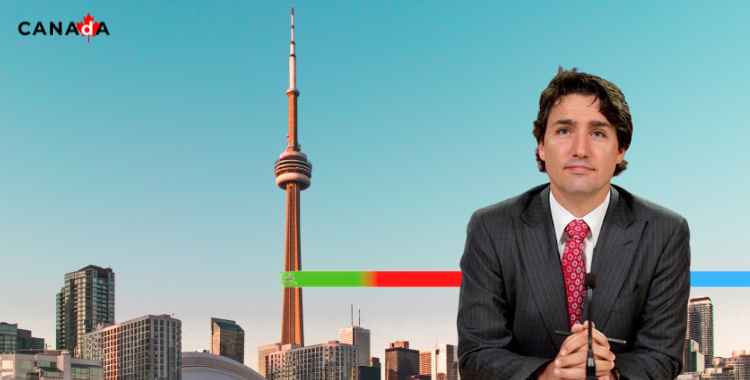 INVITATION TO APPLY
Candidates in the Express Entry pool are issued an invitation to apply by Immigration, Refugees and Citizenship Canada (IRCC). Invitations to Apply, commonly called ITAs, allow candidates to apply for permanent residence in Canada. The Express Entry system provides a six-month or less processing time for about 80 percent of applications.
It is possible for invited candidates to immigrate to Canada with their accompanying family members, if applicable. A spouse or common-law partner, as well as dependent children, may be included in this category. In order to qualify for Express Entry, candidates must have included their accompanying family members on their initial application.
In advance of accepting an invitation to apply, an applicant must complete a number of required tasks. It is important to know what to do to make sure that you can realise your Canadian immigration plans because being invited to apply is by no means a guarantee that your application will be approved.
HOW TO RECEIVE AN INVITATION TO APPLY (ITA) THROUGH EXPRESS ENTRY
A candidate must meet two criteria in order to receive an Invitation to Apply (ITA) through Express Entry.
In order to qualify for one of Express Entry's skilled worker immigration programs, a candidate must first demonstrate that they are eligible for one of the following programs:
You are able to build an Express Entry profile and join the applicant pool if you are qualified for at least one of these programmes and will instantly get a score under the Comprehensive Ranking System (CRS) once your profile has been submitted. It should be determined to be qualified, based on the data you supplied when you built your Express Entry profile.
The Comprehensive Ranking System Score is the second factor taken into account when issuing ITAs. Express Entry is a technique for selecting immigrants through competition, and the CRS score is a points system used to compare candidates. ITAs are only given to the top competitors.
COMPREHENSIVE RANKING SYSTEM
Under the Comprehensive Ranking System, candidates in the Express Entry pool are awarded a score out of 1,200. Their position in the pool is determined by this score. Due to the system's complexity and dynamic nature, applicants may discover strategies to improve their performance and, therefore, their ranking. They raise their chances of getting an invite to apply by doing this.
Under the Comprehensive Ranking System, points are assigned for:
Factors that contribute to a person's human capital (such as age, level of education, proficiency in English or French, work experience);
Skill transferability factors; and
In addition, there are additional points (such as being nominated by a province, having a qualifying job offer, having a sibling in Canada, prior study in Canada, and/or French proficiency).
The top-ranked applicants get invitations to apply when IRCC performs one of its express entry draw from the pool (also known as rounds of invitations).
Therefore, the candidates chosen based on a cut-off criteria are always those with the greatest rankings, correct? I guess not quite. While this is true for the majority of draws, the IRCC has also held a small number of draws that were focused on certain programmes, where candidates who qualified for one of the aforementioned programmes or who had a provincial nomination were given priority.
RECEIVING AN INVITATION TO APPLY
When IRCC conducts a draw from the pool, candidates who meet the cut-off threshold are invited to apply for permanent residence. The receipt of a precious invitation to apply means they are now in a position to settle in Canada with permanent resident status within a matter of months.
The invitation to apply is valid for 60 calendar days. it doesn't matter what, extensions are not allowed. Therefore, before receiving an invitation to apply, applicants who have not yet been invited should gather, prepare, and evaluate all of their supporting material. It can already be too late to arrange everything by the time they are invited, given the 60-day validity.
The invitation to apply expires if an applicant misses the 60-day cutoff date. The invitation might be turned down by the nominee themselves. If the applicant is still qualified, their profile will be restored to the Express Entry pool, and they will be taken into account for future Express Entry Draws.
DOCUMENTATION REQUIRED FOR YOUR INVITATION TO APPLY (ITA)
An applicant must provide evidence of language proficiency and, in most situations, proof of education level while creating an Express Entry profile. All other information is self-reported. However, considerably more supporting paperwork will need to be given when an application is made.
For invited applicants, there is no 'one size fits all' documentation checklist. The list may change depending on the programme you are accepted to, your civil status, your country of citizenship, your employment or educational background, or other considerations.
That being said, all applicants-to-be have to submit copies of the following:
Valid passport
Birth certificate
Language Test Results
Documentation Attesting to Work Experience
Police Clearance Certificate(s)
Upfront medical receipt
Photographs of principal applicant and family members
Former employers, even from the short list above, may be challenging to locate, and even once you do, it may be doubly challenging to get them to write the necessary reference letter. In addition, candidates must submit a police clearance certificate—also known as a background check—from every nation they have lived in for six months or longer since turning 18 in order to be considered. This might require navigating a difficult bureaucracy, depending on the nation.
Depending on the situation, any of the following documents may also need to be submitted:
Translation to E english or French (if documents are in a language other than these)
Copies of work contracts and/or pay stubs
Documents relating to income taxation
Canadian Education Credential OR Educational Credential Assessment (ECA)
Official transcripts of post-secondary education study program courses taken
Secondary education documents
Original letter from a Canadian employer indicating an offer of arranged employment
Proof of family relationships in Canada
Proof of Settlement funds
Legal documents showing changes in name or date of birth
Marriage certificate(s)
Signed Statutory Declaration of Common-law Union and documents attesting to cohabitation for a period of at least 12 months
Divorce or annulment certificate(s)
Death certificate(s) for former spouse(s) or common-law partner(s)
Children's birth certificates
Adoption papers
Proof of full custody for children
Travel documents (non-passport)
Certified copy of a certificate of qualification in a skilled trade occupation issued by a Canadian province or territory
Letter(s) of explanation
Candidates in the pool should gather as many of these documents as possible as early as possible in the process, as applicable.
WHY ALWAYS CONSIDER BASICS OF IMMIGRATION?

Expert Visa counselors provide Step-by-step guidance through a secure, online process.
Apt evaluation of credentials and faster visa processing.
Identifying all potential hazards and roadblocks in securing a visa.
Assistance with documentation, immigration rules, citizenship, and border control procedures.
Multiple case assessment for better conflict resolution.
Designated process managers to provide personalized guidance.
Just like the basics of anything act as "building blocks" forming a strong foundation for constructing complex structures. The Basics of Immigration serve as the foundational elements of moving abroad, for any aspiring immigrant.