ASPIRE TO MOVE TO CANADA? MAKE SURE YOU FULFILL THE CANADA ELIGIBILITY CRITERIA
Migrating to another country is not a child's game. Not every nation allows foreigners to enter and settle without ensuring that the migrant is fulfilling their Canada PR Eligibility Criteria. Canada is no exception! Being the top choice of migrants, it uses a point-based system. You would also have to go through this process where you need to utilize a 67 Points Calculator for Canada.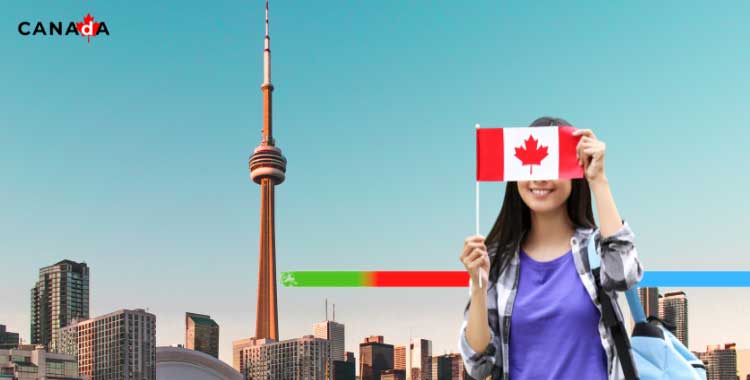 WHO CAN APPLY FOR CANADA PERMANENT RESIDENT?
The country has some requirements to check that candidate is Canada PR Eligibility for a Canadian visa. If you wish to migrate to Canada through express entry, you have to choose one of the below-mentioned sections:
Canadian PR or Permanent Resident is not a citizen but gets this status because he fulfills all the conditions to apply for Canada PR. To apply for Canadian PR, you must abide by the below terms and conditions.
You should have at least one year of work experience in Canada
You should score well in the eligibility evaluation
You should reach the required language standards.
67 POINTS SYSTEM OR COMPREHENSIVE RANKING SYSTEM (CRS)
Do you believe that the 67 Points Score and CRS Score are similar? Let me tell you that you are misguided. You are required to score in the 67 Points Calculator and CRS Score Calculator at the different phases of your immigration process. The 67 Points factor is the initial step for checking Canada PR Eligibility criteria for Canada PR from India. The calculation of the CRS Score, however, is one of the later steps.
Note – Under the FSWP, you need a score of more than 67 Points out of hundred. This score is qualifying and makes you Canada PR Eligibility to apply for Canadian Immigration.
HOW TO SCORE MAXIMUM IN 67 POINTS CALCULATOR?
You require a minimum score of 67 to go to Canada under FSWP. You get these marks after answering several questions based on the following factors. The total score of 100 comes from six major categories. You have to score at least 67 Points to apply for Canadian Visa.
Age – You can get a maximum of 12 Points. People between the ages of 18 to 35 get highest points.
Language – There are two official languages, English and French, in Canada. People having mastery in one or both languages can score a maximum of 28 Points in the language category. IELTS is the official test to check a person's ability to read, speak and write a foreign language.
Education – Candidates who have a Masters or Ph.D. Degree or diploma from Canadian University gets a maximum of 25 Points. Education is the major Canada PR Eligibility criteria for Canadian immigration. Everyone gains points based on their education and qualification certificates.
Work – If you have work experience in Canada or any other foreign country, then you have greater chances of getting 15 Points. You can score higher if you were working while studying in Canada. Work experience of more than 6 Years increases your chances of getting Canadian Experience Class (CEC) Visa.
Adaptability – Adaptability is basically about having a partner or relative in Canada. If your partner has better language score, or, they have studied or worked in Canada, then you can get 5 Points. You can get additional 5 Points if any of your blood relative has Canadian Citizenship.
Employment Offer – You can get other 10 Points once you get a permanent job from a licensed Canadian company. There is one condition though; it should be a full time job. You also get points if you have a more than one year job contract.
CRS is the principal eligibility criterion for applying PR in Canada! Know more about it(…)
The 67 Points Calculator measures if a candidate is eligible to enter the country; the CRS is examined to ensure that a candidate is eligible to become the Permanent Resident of Canada. The authorities will check your comprehensive ranking before sending the invitation to you. The CRS Points are out of 1,200. These points are generated based on your education, Language abilities, and Canadian Work Experience
BOOST YOUR COMPATIBILITY WITH FREE CSR CALCULATOR
The Canadian authorities review that the people applying for a visa are fulfilling the Canada PR Eligibility criteria for applying for PR in Canada. The officials instruct all the aspirants to attempt an eligibility test to prove their competency settling there.
HOW TO SCORE MAXIMUM POINTS IN CRS?
This system is not qualifying. You should score maximum points to strengthen your chances of getting into the Canadian Experience Class (CEC). It checks your overall lifestyle, educational abilities, work experience, and connections in Canada. The 1,200 Points depends on the below factors:
Core Human Capital Factors – 500 Points
Age – 100
Education – 140
Language – 150
Canada Work Experience – 70
Spouse/ Common-law Partner Factors – 40 Points
Skill Transferability Factors – 100 Points
Post secondary degree + English/ French Language Expertise – 50
Post secondary degree + Canadian Work Experience – 50
Provincial Nomination/ Additional Points – 600 Points
Canadian blood relative – 15
French Language – 50
Tertiary Education – 30
Arranged employment in NOC TEER O major group 000 – 200
Arranged employment in NOC TEER outside the major group 000 – 50
LOW ON BOI ELIGIBILITY CALCULATOR!
Do not worry if your score is less than 67. It was just a trial to acquaint you with the original eligibility evaluation test format. It will help you know the Plus and Minus Points. Now, you can determine your weaknesses. It is the stage where you can take the necessary measures to rectify your mistakes.
NO FEAR WHEN BOI IS THERE
Failing to score 67 on the first attempt is not the end of the world for you. You still have chances to improve your eligibility for Canadian permanent residency. You only need to connect with BOI. We guide you throughout the process and suggest ways to fulfill the Canada PR eligibility criteria.
HOW TO INCREASE ELIGIBILITY FOR CANADIAN PERMANENT RESIDENCY?
If you calculated your score but failed to get the required points, then you can try to improve your score in the future. BOI has been assisting immigrants for the last decade. Here are some measures you can take for the betterment of your scores.
Attend free IELTS coaching from BOI Experts
Retake the IELTS Test for an impressive score
Acquire higher education and a degree from a recognized university
You can also pursue any certificate course to improve your skills
There is an option to increase your work experience before checking the Canada PR Eligibility criteria for Canada PR from India
Get a Provincial Nomination
Apply with your spouse
WHY ALWAYS CONSIDER BASICS OF IMMIGRATION?

Expert Visa counselors provide Step-by-step guidance through a secure, online process.
Apt evaluation of credentials and faster visa processing.
Identifying all potential hazards and roadblocks in securing a visa.
Assistance with documentation, immigration rules, citizenship, and border control procedures.
Multiple case assessment for better conflict resolution.
Designated process managers to provide personalized guidance.
Just like the basics of anything act as "building blocks" forming a strong foundation for constructing complex structures. The Basics of Immigration serve as the foundational elements of moving abroad, for any aspiring immigrant.