PHARMACY EXAMINING BOARD OF CANADA FOR EDUCATIONAL CREDENTIAL ASSESSMENT
Are you an Indian Pharmacist and planning to immigrate to Canada with any of the immigration programs offered by Immigration, Refugee, and Citizenship Canada (IRCC)? Connect with the Pharmacy Examining Board of Canada (PEBC) to get your degrees verified and evaluated. This organization has obtained recognition from IRCC to support national and international pharmacists to start their careers in Canada.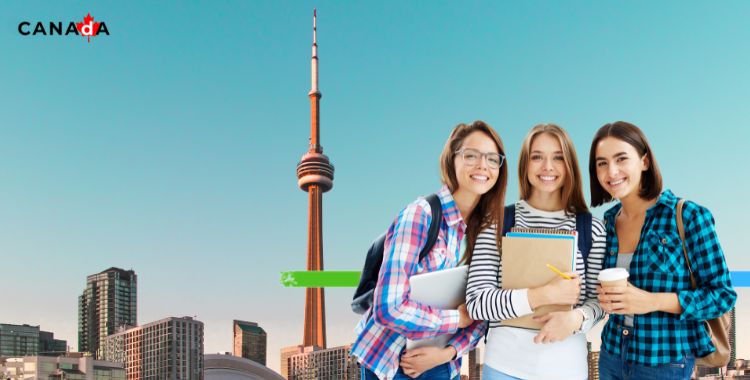 WHAT IS THE PHARMACY EXAMINING BOARD OF CANADA?
The Pharmacy Examining Board of Canada (PEBC) has been approved by the IRCC as the national certification body for pharmacists. It provides unique Education Credential Assessment services to foreign pharmacists seeking opportunities in Canadian provinces. You will need to get your certificates assessed from PEBC before starting to work in Canada.
PEBC Canada Document Evaluation Service
PEBC Canada is responsible for assessing and calculating migrants' pharmacy education received outside Canada. The board compares a candidate's knowledge and degree to the same education offered in Canadian Universities. Candidates applying for Canada PR under the Express Entry System require getting ECA Report from PEBC for the following qualifications.
Pharmacy technicians
Pharmacists
PEBC Canada Roles and Responsibilities
The Pharmacy Examining Board of Canada (PEBC) is a non-profit organization located in Toronto, Canada. It has more than 50 years of experience in assessing the qualifications of Pharmacists for getting a license to continue pharmacy occupations in any Canadian Province.
The PEBC works to improve the lifestyle and wellness of Canadian citizens and permanent residents by supporting medical students and practitioners in their research. On a global field, it is recognized as a leading organization in the field of Pharmacy.
WHAT IS THE ROLE OF THE PHARMACY EXAMINING BOARD OF CANADA?
Ensures effective delivery of exceptional healthcare facilities in Canada
Assessment of Degrees and Diplomas received outside of Canada.
Support candidates who are trying to re-enter the profession of Pharmacist.
PEBC extends an overall assessment for the examination of Pharmacists.
It assesses candidates for the establishment of national licensing standards.
Provide Educational Credential Assessment Reports for immigration purposes.
WHO IS A PHARMACIST AT PEBC CANADA?
According to the National Occupational Classification (NOC) Code, a pharmacist provides the medicines and consultations prescribed by licensed physicians and specialist physicians. These professionals are eligible to work in pharmacies, self-employment, work in the pharmacy industry, can participate in research programs, etc.
According to the Canadian Labor Market, the NOC Code for pharmacists is NOC 3131. Profiles that come under the title of Pharmacist are:
• Pharmacist
• Druggist
• Retail pharmacist
• Hospital pharmacist
• Clinical pharmacist
• Pharmacist consultant
• Registered pharmacist
• Community pharmacist
• Intern pharmacist
• Dispensary department supervisor – hospital
• Drug information pharmacist
• Industrial pharmacist
• Healthcare institution pharmacist
• Hospital druggist
Canada PEBC Exam Eligibility
Candidates having a Bachelor of Science degree in pharmacy along with relevant practical experience under the supervision of a licensed pharmacist become eligible to appear for the Canada PEBC Exam. International candidates require a similar or equal degree from their country to appear for the exam.
Canada has a total of 10 Provinces plus three territories, and all of these have a unique licensing body to acknowledge pharmacists. Please check the province before applying for the Canada PEBC Exam.
CANADIAN PROVINCES AND THEIR LICENSING AUTHORITIES
Alberta
British Columbia
Manitoba
New Brunswick
Newfoundland and Labrador
Northwest Territories
Nova Scotia
Ontario
Prince Edward Island
Quebec
Saskatchewan
Yukon
HOW TO GET AN ECA REPORT FROM PEBC CANADA?
In the evaluation process, the Pharmacy Examining Board of Canada will ensure that the undergraduate degree is equal to the basic knowledge required to become a pharmacist in Canada. Thus, this process is required to prove a candidate's eligibility.
Here is the process of getting a PEBC Certificate.
Step 1
Visit the website and register yourself on Pharmacists' Gateway Canada
Step 2
Get the National Identifier Number for your application
Submit your documents for evaluation
Step 3
Payment of PEBC Exam Fees Canada
Get ECA Reports
Step 4
Apply for the Pharmacist Qualifying Examination
Clear both parts of the Pharmacist Qualifying Examination
Step 5
Get PEBC Certificate to work in Canada
PEBC CANADA FEE STRUCTURE
PEBC Canada extends multiple services for struggling pharmacists. Here is the fee structure for different types of services.
| | |
| --- | --- |
| SERVICES | CHARGES |
| Document Evaluation | $ CAD 685 |
| ECA Report Request | $ CAD 100 |
| Evaluating Examination | $ CAD 880 |
| Qualifying Examination – Part I (MCQ) | $ CAD 825 |
| Qualifying Examination – Part II (OSCE) | $ CAD 1,855 |
PEBC CANADA – PROCESSING TIME FOR ECA REPORT
The Pharmacy Examining Board, PEBC Canada, provides various reports type according to the kind of application it has received, and the processing time is also separate. The processing time to get an Education Credential Assessment Report is 7-8 weeks. Usually, the board prepares these reports within seven weeks, and candidates may get the final assessment in the 8th week after the payment of fees.
NOC CODES FOR PROFESSIONS OTHER THAN PHARMACISTS
People usually have a misconception that everyone working in the pharmacy industry can apply for ECA from PEBC. There are some professions, according to Canada's National Occupational Classification, that do not come under the title of Pharmacist. You might need to contact other ECA-providing authorities in case you follow one of the below professions.
| | |
| --- | --- |
| Profession Title | NOC CODE |
| Chemists | NOC 2112 |
| Chiefs of pharmacy and pharmacy directors | NOC 0311 |
| Pharmacy technicians | NOC 3219 |
| Pharmaceutical sales representatives | NOC 6221 |
| Pharmacy and drugstore managers | NOC 0621 |
| Pharmacy aides | NOC 3414 |
| Pharmacologists | NOC 2121 |
ORGANIZATIONS PROVIDING ECA REPORTS FOR NON-PHARMACISTS
PEBC Canada deals with the examination and licensing of Canadian and international pharmacy students. IRCC has approved different authorities for the evaluation of academic documents of international immigrants coming to Canada through the Express Entry System, Federal Skilled Worker Program, and Canadian Experience Class.
IF YOU ARE MIGRATING TO CANADA THROUGH ANY OF THESE PROGRAMS, AND YOU ARE NOT A PHARMACIST, YOU CAN GET AN ECA FROM ANY OF THESE ORGANIZATIONS.
PICK BOI FOR PARAMOUNT IMMIGRATION CLEARANCE.
BOI has been supporting Indian migrants for more than a decade. The documentation for getting an ECA report from PEBC is tricky. You won't be able to focus on your PEBC exam if you get stuck in the procedure. Connecting with the leading immigration consultancy will resolve all your complexities related to the PEBC exam in Canada. We have a team of experts who can guide you through the entire process and ensure that you get your report on time. With our help, you can concentrate on your exam preparation and achieve your dream of working in Canada. Apart from extending a helping hand for the PEBC Canada document evaluation process, BOI can further assist you in finding PEBC coaching in Canada.
WHY ALWAYS CONSIDER BASICS OF IMMIGRATION?

Expert Visa counselors provide Step-by-step guidance through a secure, online process.
Apt evaluation of credentials and faster visa processing.
Identifying all potential hazards and roadblocks in securing a visa.
Assistance with documentation, immigration rules, citizenship, and border control procedures.
Multiple case assessment for better conflict resolution.
Designated process managers to provide personalized guidance.
Just like the basics of anything act as "building blocks" forming a strong foundation for constructing complex structures. The Basics of Immigration serve as the foundational elements of moving abroad, for any aspiring immigrant.