HOW TO GET EDUCATIONAL CREDENTIAL ASSESSMENT CANADA?
Most Indians dream to move to Canada and settle in the dreamland of immigrants. However, only a few of them can do so because the immigration process is slightly complicated. Aspirants with a lack of awareness fail to get permanent residency in Canada. Such people require professional assistance to learn about the DOs and DON'Ts of immigration. Along with other doubts, most people fail to understand How to Get an Educational Credential Assessment in Canada?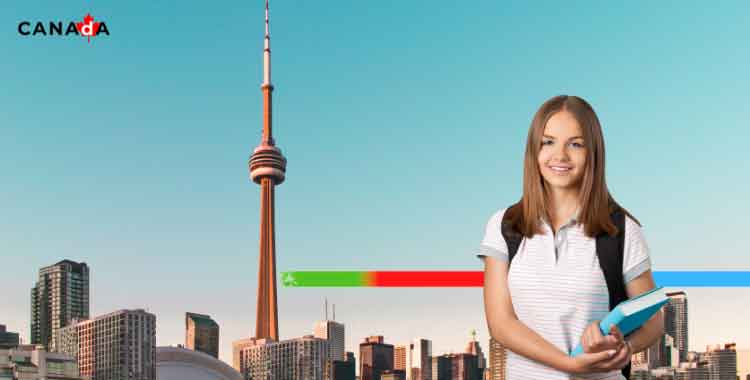 WHAT IS EDUCATIONAL CREDENTIAL ASSESSMENT CANADA ?
Immigrants are required to go through several stages to prove their eligibility and receive a Canadian Visa. One of these steps is to get an Educational Credential Certificate or ECA. This report is required to verify whether your education, degree, diploma, or certificate is valid or not. It also measures if your educational credential is equal to Canadian educational standards. 
DIFFERENT PLATFORMS FOR EDUCATIONAL CREDENTIALS ASSESSMENT.
An ECA evaluates the degrees and diplomas obtained outside of Canada. To confirm that your foreign degree, diploma, or certificate (or other form of credential verification) is legitimate and on par with a Canadian one, you will require an Educational Credential Assessment (ECA). ECAs come in a variety of forms. Find your right fit by clicking below.
WHY DO YOU NEED EDUCATIONAL CREDENTIAL ASSESSMENT?
Educational Credential Assessment is an essential part of the Canadian Immigration process. While it is a requirement in specific programs such as Express Entry, it can be beneficial in other programs as well, since it can give you additional points in the Comprehensive Ranking System.
EXPRESS ENTRY PROGRAM
You require to submit the Express Entry Educational Credential Assessment report if you are applying under the express entry Program or Federal Skilled Worker Program. Since you are migrating to Canada for work purposes, you are required to prove that your education is relevant according to the Canadian education system.
TO INCREASE THE COMPREHENSIVE RANKING SYSTEM SCORE
You can get an ECA report even if you are applying for the Provincial Nominee Program or any other program apart from Express Entry. This will help you get maximum points in the CRS. You can get additional points in the Comprehensive Ranking System if your spouse has got higher education and you submit their ECA Report.
WHO REQUIRES EDUCATION CREDENTIAL ASSESSMENT FOR CANADA PR?
People who are migrating to Canada under the Express Entry program require to submit an Express Entry Educational Credential Assessment report from a verified authority before submitting their final application on the IRCC website. Applicants are required to submit the education credential assessment for Canada pr for their spouse or common-law partner's education in case they are also accompanying.
You need to prove and show all your higher education documents such as a diploma or degree for your native country. The authority will analyze your education according to Canadian standards and provide a report if your education is equal to Canadian Secondary or Post- Secondary Credentials.
DOCUMENTATION FOR EDUCATIONAL CREDENTIAL ASSESSMENT PROCESS
The authority requires you to submit your education credential according to the applied program.
Case 1 
Mostly, candidates are required to submit and assess their degree for the highest education. You don't need to assess your high school certificate, and Bachelor's degree if you have a Master's Degree.
Case 2 
If you prefer the assessment of two or more documents, you will have to assess them separately. There is a condition though! One of your courses must be for three or more than three years of study.
Case 3 
There is an off chance that your post-secondary credential or certificate is not valid in Canada.
It is always advised to go through Educational Credential Assessment  Process for all your educational documents other than the certificates for 10th or 12th grade. You might need to collect the below-mentioned documents and get them assessed for a better CRS Score.
Doctorate Degrees
Post-Graduate Diploma
Post-Graduate Certificates
Master's Degree and Marksheets
Bachelor's Degree and Marksheets
Certificates for additional Skills and Qualifications (If Any)
Note – People having a Canadian Degree, Diploma, or Certificate does not require the Educational Credential Assessment.
BENEFITS OF EDUCATIONAL CREDENTIAL ASSESSMENT FOR CANADA PR
There are numerous benefits of Educational Credential Assessment for Canadian PR apart from the fact that it increases the CRS Points and it makes you eligible for Canada PR through Express Entry Program. Here is how ECA can simplify your life after settling in Canada.
Employers will prefer you over candidates who have not submitted their ECA
It will boost your competence to the level of native Canadian employees
It will help you decide if you require further education or training for a specific job profile
It will help you recognize your caliber and find a suitable profession
It will get you a job quickly since you won't have to prove your skills during the selection process
AUTHORIZED AGENCY TO ASSESS THE EDUCATION CREDENTIALS OF MIGRANTS
There are different authorized organizations to Assess the Education Credentials of Migrants. These organizations have got authority from the IRCC. They examine the educational documents of candidates who have studied outside of Canada.
The processing time and fees for educational credential assessment in Canada are different, and migrants have to opt for one organization according to their profession and the purpose of immigration.
ORGANIZATION
DESIGNATED ON
PROCESSING TIME
PROCESSING CHARGES­­ IN $CAD
World Education Services(WES)
April 17, 2013
35 Working Days
240 – 325
Comparative Education Service – University of Toronto School of Continuing Studies
April 17, 2013
6-10 Weeks
210
International Credential Assessment of Service of Canada
April 17, 2013
6-8 Weeks
210
International Qualifications Assessment service
August 6, 2015
15 Weeks
220
International Credential Evaluation Service – British Columbia Institute of Technology
August 6, 2015
7 Weeks
230
Medical Council of Canada – (Professional body for Doctors)
April 17, 2013
12 Weeks
1375
Pharmacy Examining Board of Canada (For Pharmacists)
January 6, 2014
8 Weeks
Phase 1 – 825
Phase 2 – 1855
Documents – 685
Select the perfect organization for the best educational credential assessment in Canada.
WORLD EDUCATION SYSTEM
World education system is one of the most popular bodies to calculate the educational documents of over 2500 universities and institutes worldwide. The ECA done by WES has a validity of 5 Years from the issued date. Candidates can re-submit the same report if they are again trying for immigration.
COMPARATIVE EDUCATION SERVICE – UNIVERSITY OF TORONTO SCHOOL OF CONTINUING STUDIES
This university assesses documents for general as well as immigration purposes. Candidates may choose this institute if they are satisfied with the processing time and charges.
INTERNATIONAL CREDENTIAL ASSESSMENT OF SERVICE OF CANADA
Like WES, The International credential assessment of service of Canada provides an ECA Report which is valid for 5 Years. Most immigrants prefer this service because of the decent cost it charges.
INTERNATIONAL QUALIFICATIONS ASSESSMENT SERVICE
This assessment agency works for the Alberta government. Although it also offers a report with a validity of 5 Years, a limited number of candidates opt for their services because it does not evaluate the
Military training
Second language training
Professional licensing
Exam based qualifications
Apprenticeships
Work or life experience
Continuing education courses at non-recognized institutions
Non-credit professional development courses
Incomplete or provisional academic credentials
MEDICAL COUNCIL OF CANADA – (PROFESSIONAL BODY FOR DOCTORS)
It is specifically for candidates belonging to the medical line. Applicants have to attempt a two-phased professional to get a 5 Years ECA Report. You need to get ECA from the Medical council of canada for your primary medical diploma or if your profession is one of the below options.
| | |
| --- | --- |
| Code | Profession |
| NOC CODE 31100 | Specialist in clinical and laboratory medicine |
| NOC CODE 31101 | specialist in surgery |
| NOC CODE 31102 | A general practitioner or family physician |
PHARMACY EXAMINING BOARD OF CANADA (FOR PHARMACISTS)
This organization provides certificates to Canadian Pharmacists. To provide an ECA Report, this organization examines the candidates in three phases. You need ECA from this organization if your profile code is NOC CODE 31120, and you need Canadian License to practice in the below-mentioned fields
Community Pharmacy
Hospital Pharmacy
Long-Term Care Facility
Other Practice Settings
HOW TO DO THE EDUCATIONAL CREDENTIAL ASSESSMENT?
There are three major steps you need to follow, if you are struggling with how to do the educational credential assessment.
First of all, candidates need to make sure they fulfill all the requirements of the organization to which they are applying for the ECA Report. There are different requirements in all the organizations mentioned above. 
The second step is to understand the fee structure because, in some of these programs, candidates have to pay charges at several stages of the ECA Process
The last step is to submit the final online application. It is only after checking and completing the initial steps, that a candidate can apply for ECA.
HOW TO GET EDUCATIONAL CREDENTIAL ASSESSMENT IN INDIA?
Once you have gone through the requirements phase and you know how to get an educational credential assessment in India. You need to make sure that you are eligible to apply for an education credential assessment Canada online, you need to have a look at the below checklist. It will save you time and energy while filling out the online form.
Decide and prepare the documents you want to get assessed
Convert your documents to the PDF Format. The Size of these files should not exceed 5 MB
Identity Proofs
Academic Documents or transcripts
Additional degree or diploma
Translate these documents if not available in English
WHY ALWAYS CONSIDER BASICS OF IMMIGRATION?

Expert Visa counselors provide Step-by-step guidance through a secure, online process.  

Apt evaluation of credentials and faster visa processing. 

Identifying all potential hazards and roadblocks in securing a visa. 

Assistance with documentation, immigration rules, citizenship, and border control procedures.

Multiple case assessment for better conflict resolution.

Designated process managers to provide personalized guidance.
Just like the basics of anything act as "building blocks" forming a strong foundation for constructing complex structures. The Basics of Immigration serve as the foundational elements of moving abroad, for any aspiring immigrant.