UAE INVESTOR VISA
Foreign internationals wishing to launch their own business in Dubai or invest in an existing company can do so with the Dubai Investor Visa, also known as the "UAE Investor visa". 
For the duration of the Visa, the holder of the UAE investor visa is permitted to live in the United Arab Emirates and travel in and out as they please. Holders of Investor Visas are no longer subject to taxation in their home country and instead become tax residents of the UAE, subject to the laws of the investor's home country.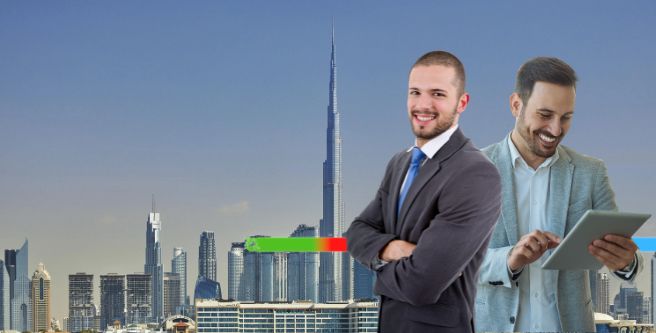 WHAT IS UAE INVESTOR VISA?
A long-term residency visa known as the UAE Golden Visa also called the Dubai Golden Visa, enables investors and gifted foreigners to reside, work, and study in the nation. A Dubai Investor Visa holder is qualified to apply for an Emirates ID card, open a bank account, get a UAE driving licence, sign up for Etisalat or Du mobile and home packages, and utilise many other necessary services.
THE FOLLOWING ARE FEW OF THE ADVANTAGES OF A UAE GOLDEN VISA:
Dubai Golden Visa is a self-sponsored visa because it does not require employer sponsorship.
You can stay outside the UAE for longer than the typical six-month period while still maintaining the validity of your residence visa by using Golden Visa UAE.
No matter their age, you can include your spouse and child.
WHAT ARE THE BENEFITS OF UAE VISA/ INVESTMENT VISA?
GAINING RESIDENCY VIA THE UAE INVESTOR VISA HAS A NUMBER OF ADVANTAGES, INCLUDING:
The applicant's registered company serves as a sponsor when applying for a UAE Investor Visa, so the applicant does not need a sponsor.
The following factors determine whether the applicant is qualified to obtain a long-term visa for the UAE:
The applicant can be granted a 10-year visa to the UAE if they make a public sector investment.
If the applicant invests in real estate, he/she becomes eligible for a UAE 5-year visa.
Relaxed taxation policies for investors.
Reduce income tax, capital gains tax, and withholding tax
In addition to an executive director, applicants may also sponsor their spouses, kids, and advisors without making any additional payments.
Ease of obtaining top-notch services and leading a healthy lifestyle
Efficient and simple system for issuing residence permits.
UAE CITIZENSHIP BY INVESTMENT VISA
Traditionally, only foreign nationals have been granted residency permits in the United Arab Emirates. There is no direct program for obtaining citizenship through investment. A small number of people with special talents can now apply for citizenship in the UAE thanks to a change in law made after the Golden Visa program was introduced in 2021. Not everyone will be eligible to become a citizen; applicants must first be nominated and evaluated by the UAE's cabinet, executive councils, or courts and have satisfactorily completed a residency requirement.
WHAT ARE THE ELIGIBILITIES FOR UAE INVESTMENT
IF YOU'D LIKE TO MAKE AAS AN INVESTOR, YOU'RE READY TO MAKE A PUBLIC INVESTMENT OF AT LEAST AED10 MILLION.
Investment Methods
A minimum AED 10 million deposit into a regional investment fund.
Starting a business in the UAE requires a minimum investment of AED 10 million.
Forming a partnership with a business, new or old, whose shares have a minimum value of AED 10 million.
Making an investment of a minimum of AED10 million in all methods mentioned above; the condition is that the investment in sectors other than real estate is not less than 60 percent of the total investment.
Requirements
You're required to prove that you have sufficient funds and aren't getting a loan to make the investment
Must commit to keep the investment for atleast 3 years
Must have financial savings of up to AED10 million.
YOU CAN EXTEND YOUR VISA TO INCLUDE YOUR BUSINESS PARTNERS. AS LONG AS EACH PARTNER CONTRIBUTES AED 10 MILLION, THE AGREEMENT IS VALID.
Family Members and Colleagues
Your spouse and children can join you on an extended stay visa for the UAE as well as One executive director and one advisor can join you on a visa extension. A multiple-entry permit for a six-month period may also be requested by foreign investors.
DOCUMENTS REQUIRED FOR THE UAE INVESTMENT VISA?
BELOW ARE THE REQUIREMENTS FOR AN UAE INVESTOR VISA:
Passport
Passport sized photographs
Account statement for the past 6 months
Documents related to your purpose
Patent proof
Company Trade License
Partnership Contact (if relevant)
The ID proof of spouse, partner (if relevant)
Copy of Memorandum of Association (for LLC)
Medical test report and certificate
Criminal record report
HOW TO APPLY FOR THE UAE INVESTMENT VISA?
THE APPLICANT MUST TAKE THE FOLLOWING ACTIONS IN ORDER TO APPLY FOR A UAE INVESTOR VISA:
Step 1
Apply for a UAE entry permit by submitting the required paperwork to the Federal Authorities for Identity and Citizenship's channels along with the application form.
Step 2
Once the application is approved, the applicant will receive a multiple entry visa valid for six months.
Step 3
The applicant must arrive in the UAE and complete the investment process.
Step 4
Submit an application to the GDRFA (General Directorate of Residency and Foreign Affairs) of the emirate where the applicant wishes to invest, along with the required paperwork.
Step 5
After the application is accepted, the applicant must submit biometric data before receiving a residence permit.
The applicant must submit an application for a UAE Investor Visa, which has the same application requirements as above, if they want to invest and become permanent residents of Dubai. Although the applicant must deliver the documents directly to the GDRFA offices in Dubai in order to obtain the Dubai Golden Visa or an investor visa for Dubai.
WHAT IS THE COST OF APPLYING FOR THE UAE INVESTOR VISA?
THE FOLLOWING CHARGES ARE INCORPORATED INTO THE PRICE OF A DUBAI INVESTOR VISA:
UAE Entry Permit fees: AED 525
Change of Status fees: AED 675
Visa stamping fees: AED 850 (approximately)
Emirates ID procurement fee: AED 405
Medical test fee: AED 322
PROCESSING TIME FOR UAE INVESTMENT VISA?
The application process, business setup, obtaining the trade licence, and having the investor visa stamped can take between 15 and 20 days to complete. If you are qualified after processing, you will likely receive an investor visa before the deadline.
WHY ALWAYS CONSIDER BASICS OF IMMIGRATION?

Expert Visa counselors provide Step-by-step guidance through a secure, online process.
Apt evaluation of credentials and faster visa processing.
Identifying all potential hazards and roadblocks in securing a visa.
Assistance with documentation, immigration rules, citizenship, and border control procedures.
Multiple case assessment for better conflict resolution.
Designated process managers to provide personalized guidance.
Just like the basics of anything act as "building blocks" forming a strong foundation for constructing complex structures. The Basics of Immigration serve as the foundational elements of moving abroad, for any aspiring immigrant.