START-UP IMMIGRATION PROGRAM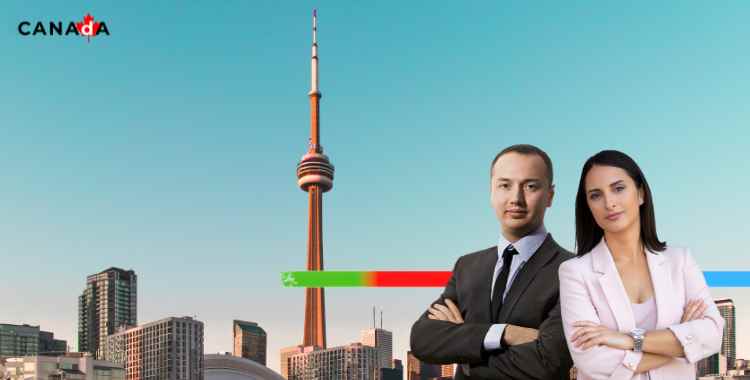 Canada is one of the most popular destinations among ambitious entrepreneurs. For entrepreneurs, investors, and business owners who want to expand their business venture Canada is the best place for them. Its strategic location, abundant natural resources, and skilled workforce make Canada an ideal location for business. If you want to scale your business in Canada you can apply through the Start-up Immigration Program.
WHAT IS A START-UP VISA PROGRAM?
Canada Startup immigration program commonly known as the Canada SUV program permits qualified overseas entrepreneurs, investors, and business owners Permanent residency in Canada. Canada SUV program offers opportunities to entrepreneurs to start or establish a new business in Canada. To prove that they are eligible entrepreneurs have to demonstrate that their business idea is innovative, will surely create more job opportunities for Canadian citizens and Permanent Residents, and with their innovative idea, they can succeed on a global scale.
WHO CAN APPLY FOR THE START-UP VISA PROGRAM?
Here are some of the basic Startup Visa Canada requirements that applicants have to fulfil to become eligible to apply –
Applicants must have a qualifying business
Must have professional business ownership or management experience.
Language proficiency is required: Canadian language benchmark (CLB) level 5.
Must have a Letter of Support from a designated organisation.
Applicants should have proof of funds
Applicants have to show intention to settle in Canada other than Quebec province.
TO QUALIFY FOR A CANADA START-UP VISA, HOW MUCH FUNDS ARE NEEDED?
Funds depend on the size of your family, it may vary according to your family size. Follow the table to find how much funds you require to qualify for a Start-up immigration program:
| | |
| --- | --- |
| Number of family members | Funds Required (in CAD dollar) |
| 1 | $13,310 |
| 2 | $16,570.00 |
| 3 | $20,371.00 |
| 4 | $24,733 |
| 5 | $28,052 |
| 6 | $31,638 |
| 7 | $35,224.00 |
| For each additional family member | $3,586 |
WHAT ARE THE DESIGNATED ORGANISATIONS FOR THE STARTUP VISA PROGRAM?
To be eligible for the Canadian Permanent Residency through Startup Visa Program, applicants are required to attach a Commitment Certificate and Letter of Support with their visa application. Your visa application will require these documents that describe your association with one or more designated organisations. These documents are like proof that a designated organisation supports your business.
The program does not require applicants to invest their own capital, unlike federal and provincial investor programs.
CANADA STARTUP VISA DESIGNATED ORGANIZATIONS
You must have the support of one or more of the following organisations when you start a business idea or venture:
Angel Investor Groups
Venture Capital Funds
Business Incubators
Alberta Agriculture and Forestry
STARTUP VISA CANADA APPLICANTS MUST MEET THE FOLLOWING REQUIREMENTS:
Secure at least $75,000 from a Canadian Angel Investor, or
An investment of at least $200,000 from a Canadian venture capital fund recognized by the Canadian federal government.
If the applicant is accepted into a recognized Business Incubator, then there is no need for investment capital.
HOW TO APPLY FOR THE CANADIAN STARTUP VISA PROGRAM?
Follow the following steps to apply for a Canada Permanent Residence visa under Startup immigration Program:
Step 1. Get your letter of support from a designated organisation
Step 2. Fill out the visa application form
Step 3. Gather all required documents
Step 4. Pay your application fees
Step 5. Submit your visa application
WHAT IS THE COST TO APPLY FOR THE CANADA STARTUP VISA?
Applicants have to pay the application fees, Right of Permanent Residence Fee, and biometrics fees to Immigration, Refugees, and Citizenship Canada (IRCC) to apply for a Startup Visa:
| | |
| --- | --- |
| Application, per person | Fees in CAD |
| Main applicant – processing fee | $1,625 |
| Main applicant – Right of Permanent Residence Fee | $515 |
| Spouse/partner – processing fee | $850 |
| Spouse/partner – Right of Permanent Residence Fee | $515 |
| Dependent child | $230 |
| Biometrics fees, per person | $85 |
| Biometrics, family of two or more, applying at the same time and place | $170 |
WHAT IS THE CANADA STARTUP VISA PROCESSING TIME?
Currently, the processing time for the Startup immigration program of Canada is approximately 12 to 16 months but it can vary because of many factors, such as whether applicants have submitted complete documents or not, type of application submitted, etc.
WHY ALWAYS CONSIDER BASICS OF IMMIGRATION?

Expert Visa counselors provide Step-by-step guidance through a secure, online process.
Apt evaluation of credentials and faster visa processing.
Identifying all potential hazards and roadblocks in securing a visa.
Assistance with documentation, immigration rules, citizenship, and border control procedures.
Multiple case assessment for better conflict resolution.
Designated process managers to provide personalized guidance.
Just like the basics of anything act as "building blocks" forming a strong foundation for constructing complex structures. The Basics of Immigration serve as the foundational elements of moving abroad, for any aspiring immigrant.