CANADA SELF EMPLOYED PERSON PROGRAM
Canada is a diverse country known for being welcoming and accepting of different ethnicities, nationalities, sexualities etc. It has always been diverse in its approach of immigration and considers 'unity' as a federal pillar of immigration.
The Immigration, Refugees and Citizenship Canada (IRCC) have launched multiple programs to inculcate different nationalities, ethnicities and professions in its immigration program.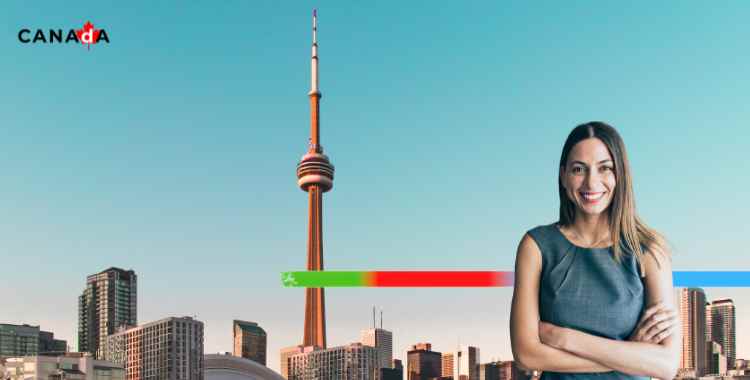 One such program is the Canada Self Employed Person program.
WHAT IS CANADA SELF EMPLOYED PERSON PROGRAM?
The canada self employed person program or federal self employed person program canada aims to attract individuals who can generate their own employment in canada.
The self employed program provides an opportunity to self employed foreign nationals to apply for Canada PR and subsequently, become Canadian citizens.
The candidates applying through canada self employed person program should have experience in cultural activities, athletics or possess some sort of an artistic talent.
Their talent or occupation should be recognised by the Canadian government. It should be mentioned under the National Occupation classification, have its own NOC and TEER code.
ELIGIBLE OCCUPATIONS IN THE SELF EMPLOYED PERSON PROGRAM
| | |
| --- | --- |
| SELF EMPLOYED PERSON PROGRAM OCCUPATION | NOC CODE |
| Librarians | 51100 |
| Conservators | 51101 |
| Archivists | 51102 |
| Authors and writer | 51111 |
| Editors | 51110 |
| Journalists | 51113 |
| Translators | 51114 |
| Producers, directors, choreographers | 51120 |
| Conductors, composers | 51121 |
| Musicians and singers | 51122 |
| Dancers | 53120 |
| Actors and comedians | 53121 |
| Painters and sculptors | 53122 |
| Photographers | 53110 |
| Graphic art technicians | 52111 |
| Graphic designers and illustrators | 52120 |
| Theater, fashion and creative directors | 53123 |
| Interior designers | 52121 |
| Athletes | 53200 |
| Coaches | 53201 |
| Referees | 53202 |
ELIGIBILITY REQUIREMENTS FOR CANADA SELF EMPLOYED PERSON PROGRAM
Must have at least 2 years of experience in their field
Must be between 18-50 years of age
Must score at least 35 points out of 100 as per the comprehensive ranking system (CRS)
Must go medical exam and get police clearance certificate from their country
Must have enough settlement funds to support themselves
(and their family members, if any)
HOW TO APPLY FOR CANADA SELF EMPLOYED PERSON PROGRAM
To apply for canada self employed person program, you need to fill out the following forms online –
Generic application form (IMM 0008)
Schedule A – Background/Declaration (IMM 5669)
Additional family information (IMM 5406)
Supplementary informations – your travels (IMM – 5562)
Give biometrics (and pay biometric fee)
After this, you need to upload these forms to the online application and pay the application fees including biometrics fees and the right to permanent residency fees.
SELECTION CRITERIA FOR THE SELF EMPLOYED PROGRAM
Applicants are awarded marks on the basis of the following factors –
FACTOR 1 – EXPERIENCE
Maximum points awarded – 35 points
FACTOR 2 – EDUCATION
Maximum points awarded – 25 points
FACTOR 3 – LANGUAGE PROFICIENCY IN ENGLISH AND FRENCH
Immigration, Refugees and Citizenship Canada (IRCC) gives preference to candidates who are proficient in English and French.
For English language efficiency test, you can take
For French language efficiency test, you can take
FACTOR 4 – AGE
Candidates between the age of 21-49 get maximum points. This is because they are fit and active. Thus, they can actively contribute to Canada's economy.
PROCESSING TIME FOR CANADA SELF EMPLOYED PERSON PROGRAM.
Canada self employed person program processing time is one of the longest,
It takes about 15 to 22 months to complete the whole process.
WHY ALWAYS CONSIDER BASICS OF IMMIGRATION?
Expert Visa counselors provide Step-by-step guidance through a secure, online process.
Apt evaluation of credentials and faster visa processing.
Identifying all potential hazards and roadblocks in securing a visa.
Assistance with documentation, immigration rules, citizenship, and border control procedures.
Multiple case assessment for better conflict resolution.
Designated process managers to provide personalized guidance.
Just like the basics of anything act as "building blocks" forming a strong foundation for constructing complex structures. The Basics of Immigration serve as the foundational elements of moving abroad, for any aspiring immigrant.