INVEST IN ALBERTA FARMS THROUGH ALBERTA IMMIGRATION NOMINEE PROGRAM
Alberta has traditionally been a leader in agriculture. Early 1900s wheat variety development led to the establishment of the largest farm in Alberta which boosted agricultural operations in the province. The agriculture sector in Alberta is creating innovative technology to boost output, boost efficiencies, and produce high-quality, value-added goods. Global agri-businesses, pioneering the transition to sustainable food and environmental management in Alberta.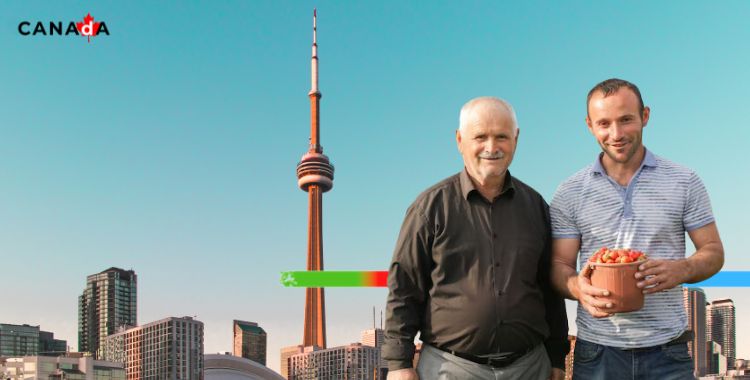 Alberta's agriculture industry is expanding as one of the world's top producers of canola, wheat, dry peas, barley, cattle, and pork. The province is welcoming international investors to operate and manage Alberta Farms thanks to its enormous irrigation networks, arable terrain, and ample sunshine. There are numerous chances for agriculture processing plants to choose Alberta as their North American center due to global connectivity and favorable business regulations.
WHAT IS ALBERTA FARMS STREAM? RMS STREAM?
One of Canada's Provincial Nominee Programs (PNPs) is the Alberta Farms Stream. Alberta has the opportunity to accept new permanent residents under the Alberta Advantage Immigration Program who have the skills and expertise that will add up to Alberta's economy as well as the investor's personal benefits.
The Alberta Farms Stream seeks to attract immigrants with considerable farm management experience to the province.
ELIGIBILITY CRITERIA TO MANAGE THE LARGEST FARM IN ALBERTA
You may also apply for a temporary work visa to immigrate to Canada as a farm owner or manager if you are eligible for the same. You may want to go through the eligibility criteria and make sure that you fulfill all the requirements of Alberta Farms Stream.
| | |
| --- | --- |
| Express Entry Profile | No |
| Connection to Province | No |
| Job Offer | No |
| Language Proficiency | No minimum |
| Level of Education | No minimum |
| Work Experience | Farm Management Experience |
| Investment Requirement | Investment: $500,000 CADPersonal Net Worth: $500,000 CAD |
WORK EXPERIENCE REQUIREMENTS
Each applicant must demonstrate that they possess the farm management abilities necessary to successfully run a farm in Alberta.
All applicants must present financial records of their current agricultural operation as well as documentation of their education, training, and job experience in farm management in order to be considered for the AINP.
Candidates of Alberta Farms Stream must also submit a thorough business plan explaining their proposed farm in Alberta. The projected farming enterprise's financial commitment from a Canadian financial institution must be attested to in this plan.
INVESTMENT FUNDS REQUIREMENTS
Candidates must demonstrate that they possess the financial means to establish a sustainable farming enterprise.
Each applicant must be able to contribute at least $500,000 CAD in equity to an Alberta primary production farming enterprise.
Candidates must show financial documentation to verify that they have got access to the required funds from additional sources or that they have an approximate net worth of CAD 500,000.
Please be aware that the 500,000 CAD requirement is a minimum. The province of Alberta retains the right to insist that applicants provide proof of their willingness to devote more than the baseline.
REQUIREMENT FOR BUSINESS PROPOSAL
Each applicant must draft and submit a thorough business plan explaining their investment strategy for an owner or manager in an agricultural enterprise in Alberta.
How the applicant plans to use their capital must be stated in this business plan. Applications with the greatest potential for expansion in relation to the agri-food needs of Alberta will receive precedence from the province.
HOW TO APPLY FOR CANADA PR THROUGH ALBERTA FARMS STREAM?
Step 1
Read the Terms & Conditions Carefully
The terms and conditions for the Alberta Provincial Nominee Program's Farms Investor Stream are periodically reviewed and could change at any time without prior notice. modifications to the AAIP, such as notifications of the suspension or closure of its streams and modifications to its categories and criteria. Prior to filing your application for a work permit in Canada, you must review these terms and conditions.
Step 2
Make Sure you fulfill the Eligibility Criteria
The AAIP makes no guarantees regarding the assessment of all full applications of nominations. All applicants who meet the qualifying requirements may apply for permanent resident status in Canada. A permanent residence visa will not necessarily be granted only because you submitted an application or were nominated by the AAIP.
Step 3
Fill and Submit the form to buy Alberta Farms
To finish your application, download the AAIP Farm Stream form online. All of the forms needed for your application will be listed on the checklist.You must fill out and sign the Alberta Farms Stream Application Form.
Step 4
Payment of Application Fee
Once an application has been filed, the AAIP application fee is non-refundable. Regardless of whether you received a nomination certificate or not, the application fee is necessary to pay the expense of processing your application. There is no assurance that a nomination certificate will be given to you.
The processing fee for the online application of Canada PR through the business investor program is CAD 500
Step 5
Submit your final application
Make sure to attach your proof of fee payment to your application. For your records, keep a copy of your application. Post or mail your original, complete application along with all the necessary documents.
Your application will be assessed by the AAIP Program Officer who is handling the Alberta Farms Stream. Your farm plan will be sent to Alberta Agriculture and Irrigation for consideration. The suggested business plan's viability and suitability for the needs of Alberta's agricultural sector will be evaluated by Alberta Agriculture and Irrigation.
Only fully completed applications are considered for evaluation. If your application isn't complete, it will be rejected, and you'll have to reapply and pay the necessary fees.
Step 7
Receive the Nomination Certificate
You will get a nomination certificate by email and become a provincial nominee if your application is verified during the evaluation process.
You and your dependents can apply for permanent residence with Immigration, Refugees and Citizenship Canada (IRCC) using the information in the email.
Step 8
Apply Online for Canada PR
As soon as you receive your nomination certificate, you must submit an application to IRCC. You have to submit the permanent residence application to IRCC before your nomination expires because it remains valid for six months.
CONCLUSION
Contact Basics of Immigration, BOI if you're interested in applying for the AAIP Farm Stream as a potential farm owner or operator. We can help you make the most of your application and raise your chances of being nominated by the province. With Basics of Immigration, you can begin your entrepreneurial career in Alberta.
WHY ALWAYS CONSIDER BASICS OF IMMIGRATION?

Expert Visa counselors provide Step-by-step guidance through a secure, online process.
Apt evaluation of credentials and faster visa processing.
Identifying all potential hazards and roadblocks in securing a visa.
Assistance with documentation, immigration rules, citizenship, and border control procedures.
Multiple case assessment for better conflict resolution.
Designated process managers to provide personalized guidance.
Just like the basics of anything act as "building blocks" forming a strong foundation for constructing complex structures. The Basics of Immigration serve as the foundational elements of moving abroad, for any aspiring immigrant.