SPREAD YOUR BUSINESS WITH MANITOBA ENTREPRENEUR IMMIGRATION PROGRAM
If you want to expand your business internationally or desire to initiate a startup in Canada, then Manitoba might be your location. Being a multicultural country, Canada offers facilities to all qualifying immigrants to set up their business in Canada, buy an existing business and take it to heights, or simply invest in an ongoing company. All of this has become possible due to Canada's immigration policies. Choose the Manitoba Entrepreneur Program to start up your new career in Manitoba, a province of Canada.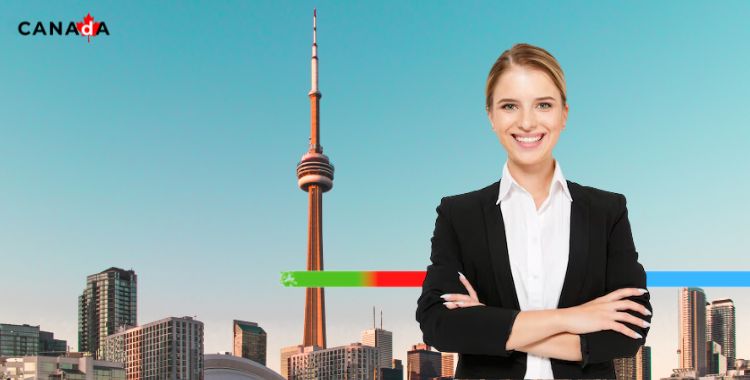 The Manitoba Entrepreneur immigration program supports the economic growth and development of the province while also providing qualified entrepreneurs and business owners with an opportunity to establish themselves in Canada.
WHAT IS THE MANITOBA ENTREPRENEUR IMMIGRATION PROGRAM?
Manitoba's entrepreneur immigration program is a pathway for experienced entrepreneurs and business owners to become permanent residents in the province of Manitoba in Canada. The program, designed by Manitoba's immigration authorities, attracts individuals to establish a business in Manitoba and actively participate in the province's economy.
Candidates for the program must demonstrate a minimum net worth of CAD 500,000 and a minimum investment of CAD 250,000 in a Manitoba business. They must also have at least three years of business ownership or senior management experience in the past five years.
MANITOBA BUSINESS INVESTOR STREAS FOR ENTREPRENEURS
The immigration program consists of two streams, the Entrepreneur Pathway, and the Farm Investor Pathway. The Entrepreneur Pathway is for candidates who wish to establish a new business in Manitoba or purchase an existing business, while the Farm Investor Pathway is for candidates who have farm ownership or farm management experience and are interested in investing in a farm operation in Manitoba.
MANITOBA ENTREPRENEUR PATHWAY
With the help of the Manitoba Entrepreneur Pathway (EP), Manitoba is able to attract and nominate suitable businesspeople from all over the world who have the desire and capacity to relocate to Manitoba and start, buy, or join forces with an existing business after entering Canada on a temporary permit to work.
MANITOBA FARM INVESTOR PATHWAY
The Farm Investor Pathway (FIP) caters to people who want to start and run a farm operation in the countryside of Manitoba and who have demonstrated experience in the farming industry.
It is anticipated that successful FIP applicants will develop a farm operation in rural Manitoba that will produce primary goods compatible with the region's present agricultural sector. The business model and investment must be compatible with state statistics and pertinent to Manitoba's agricultural sector.
Note – Under the Manitoba Entrepreneur Pathway, agribusiness operations that don't produce primary products may be eligible to apply for Canada PR.
WHO IS ELIGIBLE FOR MANITOBA ENTREPRENEUR IMMIGRATION PROGRAM?
In order to understand if you are eligible to get a temporary work visa through the Manitoba entrepreneur immigration program, you must have a look at the eligibility criteria and professional requirements.
BUSINESS EXPERIENCE
Business owners or employees working in senior management must have a minimum of 3 years of full-time experience in the previous 5 years.
Business owners with at least 33% ownership get higher points than senior managers.
PROFICIENCY IN OFFICIAL LANGUAGE
Applicants must have scored a minimum band score of 5 in CLB or NCLC in any of the two official languages i.e. English, or French.
EDUCATIONAL QUALIFICATION
You must get your educational credentials assessed by an authorized organization in Canada. These authorities compare international educational documents to the Canadian education system.
To apply for the latest Manitoba entrepreneur pathway draw, your education must be equivalent to the level of canada high school.
AGE REQUIREMENTS
Although there is no minimum or maximum age limit, not everyone gets CRS Points. To obtain these points, your age must be between 25 to 49.
BUSINESS INVESTMENT REQUIREMENTS
The required minimum investment for enterprises located in the Winnipeg Metropolitan Region is CAD 250,000.
If a business is located out of the Winnipeg Metropolitan Region, the minimum investment is CAD 150,000.
A suitable business as specified by the MPNP must receive the business investment.
The proposed company, excluding the founders and/or their immediate family members, shall establish or preserve a minimum of one position for a Canadian citizen or a permanent resident of Manitoba.
BUSINESS RESEARCH VISIT
A business strategy is necessary and must be included in the application.
While completing your company research visit in Manitoba, you may participate in a seminar for the company Investor Stream (BIS).
ADAPTABILITY
Your partner has a CLB/NCLC of at least 5
You or your spouse have a second official language CLB/NCLC 5, or higher
A close relative of yours or your spouse's or common-law partners has lived in Manitoba for over twelve months;
Your child has been admitted to an accredited Manitoba school for a minimum of six months prior to the date the EOI was submitted and is diligently pursuing academic, professional, or vocational training on an ongoing basis.
You and your spouse or common-law partner have successfully finished a full-time program of study at a Manitoba post-secondary school for at least one year.
This must have been done by you or your spouse or common-law partner after turning 17 and while in possession of a valid study permit
You have at least six months of continuous full-time employment under your belt in Manitoba, as well as that of your spouse or common-law partner. Both a copy of the employment permit and a letter of recommendation from the employer are required.
NET WORTH REQUIREMENTS
A minimum net worth of CAD 500,000 is required.
Your individual net worth is going to be examined by a third-party vendor that the MPNP has certified. Within 120 days of receiving your LAA, you must submit an application to the MPNP along with a verification report.
BUSINESS PERFORMANCE AGREEMENT
After your application has been accepted, you must sign a Business Performance Agreement (BPA) before the MPNP will provide you with a letter supporting your application for a work visa.
Successful applicants to the program receive a temporary work permit and are required to establish or purchase a business in Manitoba within two years of arrival. After meeting the requirements, including job creation and business investment targets, applicants may apply for permanent residence status in Canada.
HOW TO APPLY FOR THE MANITOBA ENTREPRENEUR PROGRAM?
The Manitoba entrepreneur program is a paper-based interim application process that has been launched by the Manitoba Provincial Nominee Program (MPNP). The forms below are used in the interim procedure. This procedure will be used up until the MPNP Online system has undergone the necessary technological upgrades.
Self-Assess your eligibility and start your business research
Submit an Expression of Interest to the Manitoba Provincial Nominee Program
Receive a Letter of Advice to Apply
Submit the Complete Application
Pay the processing fees
Assessment of Application
Establish your Business in Manitoba with a temporary visa
Prepare a progress Report for your business
Get a Recommendation from Province
Provide proof of net worth
Apply for Permanent Residency in Canada
WHAT ARE THE MAJOR BENEFITS OF THE MANITOBA ENTREPRENEUR PROGRAM?
There are several benefits of obtaining permanent residency through this pathway, including:
A PATHWAY TO PERMANENT RESIDENCY
The Manitoba Entrepreneur Pathway is a route to permanent residency in Canada, which means that successful applicants can live and work in Canada indefinitely.
BUSINESS SUPPORT
The Manitoba government provides business support to entrepreneurs who are approved under this pathway. This includes mentorship, training, and other resources to help entrepreneurs establish and grow their businesses in Manitoba.
ACCESS TO CAPITAL
Successful applicants may be eligible to receive funding from the Manitoba government to help with the startup costs of their business.
LOWER NET WORTH REQUIREMENTS
The net worth requirement for the Manitoba Entrepreneur Program is lower compared to other similar programs in Canada, making it more accessible to entrepreneurs with fewer resources.
LOWER LANGUAGE PROFICIENCY REQUIREMENTS
The language proficiency requirements for the Manitoba Entrepreneur Immigration are lower compared to other similar programs in Canada, making it more accessible to entrepreneurs who may not be fluent in English or French.
PROXIMITY TO THE UNITED STATES
Manitoba is located in close proximity to the United States, which can provide business opportunities for entrepreneurs who want to do business in both countries.
Overall, the Manitoba Entrepreneur Pathway provides a streamlined pathway to permanent residency in Canada for entrepreneurs who want to establish and operate a business in Manitoba. The program provides business support, access to funding, and lower requirements for net worth and language proficiency, making it an attractive option for foreign entrepreneurs.
CONCLUSION
There are 12 provinces and territories in canada, and each of them has a separate immigration program. The simple program that requires a minimum amount of money and qualification is the Manitoba Entrepreneur Pathway. You can contact Basics of Immigration, BOI for further assistance.
WHY ALWAYS CONSIDER BASICS OF IMMIGRATION?

Expert Visa counselors provide Step-by-step guidance through a secure, online process.
Apt evaluation of credentials and faster visa processing.
Identifying all potential hazards and roadblocks in securing a visa.
Assistance with documentation, immigration rules, citizenship, and border control procedures.
Multiple case assessment for better conflict resolution.
Designated process managers to provide personalized guidance.
Just like the basics of anything act as "building blocks" forming a strong foundation for constructing complex structures. The Basics of Immigration serve as the foundational elements of moving abroad, for any aspiring immigrant.