BRITISH COLUMBIA ENTREPRENEUR IMMIGRATION PROGRAM FOR CANADA PR
Entrepreneur PNP Provincial Nominee Program is a pathway for international immigrants who aim to move and settle in any of the Canadian provinces and set up a business to support themselves and add up to the Canadian economy.
Entrepreneur Immigration extends temporary and permanent migration options. If you choose the british columbia entrepreneur immigration program, you will first get a temporary visa. You may apply for a permanent british columbia entrepreneur visa after you have successfully started your business in Canada.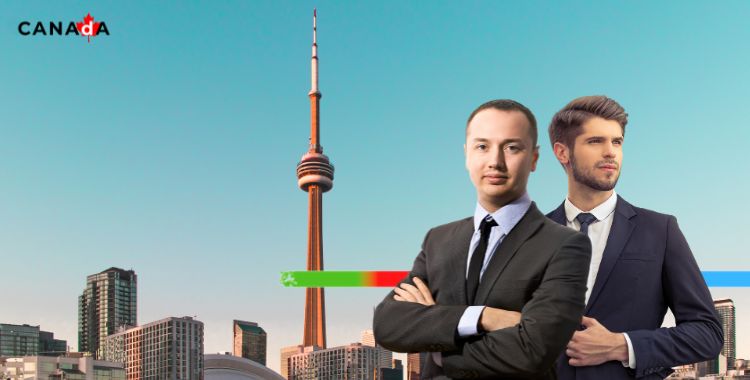 WHO CAN APPLY FOR ENTREPRENEUR PNP?
People who can invest in Canada are business immigrants, which helps the country's economy grow and prosper. The majority of regions have their own british columbia entrepreneur immigration program.
When an application gets selected for the PNP Entrepreneur Immigration Streams, the applicant receives a Provincial Nominee (PNP) Certificate. The province's nominee can then submit a request for permanent residency to the federal government.
BASE STREAM FOR BRITISH COLUMBIA ENTREPRENEUR PROGRAM
Personal Requirements
A personal net worth of at least CAD$600,000
Business and management experience
The equivalent of a 2-year post-secondary diploma
Canadian Language Benchmark (CLB) level 4 or higher
Lawfully admitted to the country
Eligible for legal immigration status in Canada
Business Requirements
Establish an eligible new business.
Buy and improve an existing business.
A personal investment of at least CAD$200,000 in the business
Create at least one new full-time job for citizen or PR
BC PNP Entrepreneur Application Fees
Registration Fees – $ CAD 300
Application Fees – $ CAD 3,500
BC PNP ENTREPRENEUR REGIONAL PILOT
The EI-Regional Pilot is for international businesspeople who want to launch a new venture in a more rural area. You are not qualified for this stream if you wish to relocate to a region that is not a part of the EI Regional Pilot or if you want to buy an existing company.
Personal and Business Requirements
Establish an eligible new business
Display business and management experience
A personal net worth of at least CAD$300,000
A personal investment of at least CAD$100,000
Create a minimum of one full-time job for a citizen or PR of Canada
Language Proficiency Skills
Legal immigration status in Canada
Lawfully admitted to the country
STRATEGIC PROJECTS FOR ENTREPRENEURS PNP
Strategic Projects for Entrepreneurs PNP is for international businesses that have found significant investment opportunities in Canada and want to set up operations that are essential to the development and growth of their main line of business.
This stream permits multinational firms to move their employees with company knowledge and allows them to settle in the Canadian provinces. Up to five of the foreign corporation's present senior workers may petition for a provincial nomination in favor of their permanent residence. These workers will actively run the business in Canada.
Business Requirements
Well-established and in good financial standing
Demonstrate investment readiness
Capacity for international expansion in the province
Provide significant economic benefit
Make a high-value investment in the province
Staff Requirements
Current senior employees of the foreign corporation
Qualifications and experience essential to operate a business in the province
Executive or senior managerial position
Specialized knowledge essential to operate a business in the province
Employed in a permanent full-time position
Getting a wage commensurate
Consistent with industry and corporate compensation structures
HOW TO APPLY FOR CANADA PR THROUGH BRITISH COLUMBIA ENTREPRENEUR PROGRAM?
Step 1
Preparation
Senior executives from the organization should travel across the province to research potential business possibilities and familiarize themselves with the region's economic climate.
The company must speak with the authorities to discuss the business idea before applying for PR Visa.
Business research
Research on the chosen province
Utilize Online Resources
Step 2
British Columbia Entrepreneur Immigration Program Registration
The business must register and announce its desire to apply. The business owner will be required to submit the following information as a part of the registration process.
The business describes anticipated investment in British Columbia and proposed critical worker qualifications.
Register for Specific Province
Create Your Profile
Complete the Registration
Submission of Documents
Calculating PNP Entrepreneur Score
Wait in the Qualification Pool
Get an Invitation to Apply
Step 3
British Columbia Entrepreneur Program Application
The business must submit a single, comprehensive application package that includes all necessary forms, key personnel forms, and other supporting materials.
Net Worth Review
Submit your Application
Payment of Fees
Application Assessment and Evaluation
Preparation Interview
Performance Agreement
Step 4
Getting a Work Permit
Each key employee who has been accepted will receive a letter supporting their application for a work permit from the authority so they may submit it to IRCC. This letter of support for a british columbia entrepreneur visa is good for 90 days.
Each key staff member has to submit a filled-out arrival notification form to the province within 60 days of their arrival.
Arrive in Canadian Province
Apply for a Work Permit
Start your Business in Canada
Step 5
Obtain Provincial Nomination
The foreign business must provide a final report to the british columbia entrepreneur immigration program to show how it has complied with the conditions and terms of the Quality Agreement after fulfilling its duties under the signed Performance Agreement. The authorities will analyze the report and, if necessary, visit the site or speak with others to confirm the data.
Submit the final report.
Fulfill Conditions for the British Columbia Entrepreneur Immigration Program.
Receive a Nomination letter from Province
Step 6
Become a Permanent Resident
Within 180 days after the nomination date, each important employee must submit to IRCC their request for permanent residency.
Apply for Permanent Residency
Work Permit Extention
CONCLUSION
This article explains the process of setting up a business in British Columbia, one of the most esteemed provinces of Canada. You may connect with Basics of Immigration, BOI if you are still confused. You may also find the procedure of applying for an entrepreneur visa for Manitoba or any other province or territory.
WHY ALWAYS CONSIDER BASICS OF IMMIGRATION?

Expert Visa counselors provide Step-by-step guidance through a secure, online process.
Apt evaluation of credentials and faster visa processing.
Identifying all potential hazards and roadblocks in securing a visa.
Assistance with documentation, immigration rules, citizenship, and border control procedures.
Multiple case assessment for better conflict resolution.
Designated process managers to provide personalized guidance.
Just like the basics of anything act as "building blocks" forming a strong foundation for constructing complex structures. The Basics of Immigration serve as the foundational elements of moving abroad, for any aspiring immigrant.