CANADA BUSINESS VISA: WHERE BUSINESS IS BOOMING!
Many businesses and individuals seeking to establish business relationships are drawn to Canada because of its highly developed economy. To develop their plans or sign business agreements, these people may occasionally travel to Canada to meet with potential business partners.
That visit requires a visa to enter Canada. The Canadian government developed the Business Persons and Canada Business Visa in response to this need.
Many options are available if business immigration sounds like it would suit your background and objectives. Depending on where you intend to live, you may apply through one of the federal government's programs or one run by a specific province, such as Quebec's business immigration programs.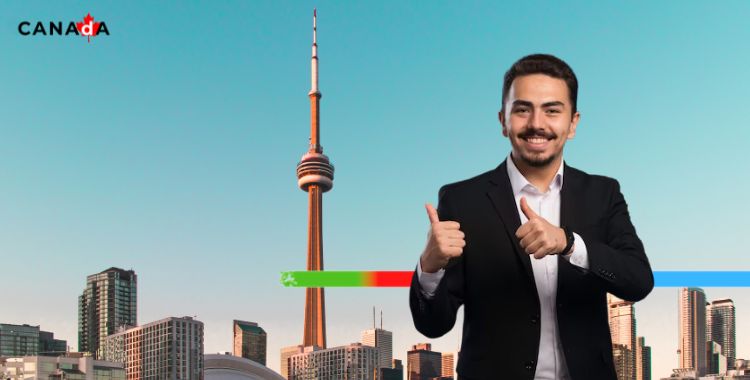 WHAT IS CANADA BUSINESS VISA
Those who want to travel to Canada to conduct business with a Canadian company are permitted entry and to engage in the following activities:
Attend meetings.
Participate in conferences or workshops.
Sign agreements, etc.
The Canada Business Visa is a temporary visa, meaning the holder can only stay in Canada for a brief period, typically under six months. The holder of this visa is also not permitted to work for any Canadian businesses. Only business-related conversations and potential contract signing are permitted.
You require a temporary workers' visa for Canada if you intend to travel there to work temporarily. Additionally, you cannot apply for Canadian documents or receive Canadian health insurance while holding a Business Persons Visa.
ELIGIBILITIES FOR CANADA BUSINESS VISA
There are requirements that the prospective applicant must meet to be eligible for a Business Persons and Business Delegations Visa. To prevent you from trying to work in Canada illegally, the government and embassy have more stringent eligibility requirements for business visas than they do for visitor visas.
The following prerequisites must be met in addition to the eligibility requirements that apply to all temporary resident visas:
You must own a company in a country other than Canada or work for a company registered in a foreign nation.
You cannot be an employee in Canada; rather, you must derive income from a place of employment in a nation other than Canada.
Having a track record of honouring other foreign business visas is advisable.
You must prove that you are forming business relationships with Canadian firms or have been invited to meetings, conferences, or workshops.
If you meet these requirements, it may be easier for you to persuade the Canadian Embassy or Consulate to issue you the Business visa, and they may even reject your application.
HOW TO APPLY FOR A CANADA BUSINESS VISA?
You can begin applying for a business visa to Canada if you meet the above eligibility requirements. There are several procedures you need to follow, including:
Verify your eligibility for a visa to enter Canada on business.
Assemble the necessary paperwork and application forms for a business visa to Canada.
Submit the Canada Business visa application.
Before responding to any further information requests, wait for processing.
Send your passport for stamping.
DOCUMENT CHECKLIST FOR A CANADA BUSINESS VISA
You must also upload the supporting documents listed below on the application page:
The necessary paperwork for each Canada visa application
Complete the travel itinerary if you have already booked your tickets or describe what you plan to do once in Canada.
The workshop, conference, or trade show organisers must provide you with a letter of invitation to Canada from the company you are visiting.
A copy of your employer's registration papers.
A letter from your employer stating your job title, salary, and the reason why you are visiting Canada;
Documents proving your registration from the Canadian business that extended the invitation.
A declaration letter that you write to the Canadian government outlining your case for a visa.
Two photographs that meet Canadian requirements.
After submitting all the required paperwork, you can move on to applying. You will then need to pay the visa application fee, at which point your application will be finished.
WHAT ARE THE BUSINESS VISA FEES?
An application for a Canada Business Visa costs CAD$100 plus CAD$85 if your biometric information is required.
If your visa is approved, you must pay for passport processing, which costs approximately CAD$45.
HOW LONG IS THE CANADA BUSINESS VISA VALID?
Since the Canada Business Visa is a Temporary Resident Visa, it has a 6-month maximum validity period. Even if it is less than six months, we strongly advise that you only stay for the period specified in your application. You might be granted a visa by the embassy that is good for three, five, or even ten years, but you are only permitted to stay for a maximum of six months at a time.Since you apply for a Canada investor visa to attend business, you may not be allowed to take any dependent with you, such as a spouse, partner, common-law relative or child. To accompany you on the trip, they must apply for a visitor visa in Canada.
WHY ALWAYS CONSIDER BASICS OF IMMIGRATION?

Expert Visa counselors provide Step-by-step guidance through a secure, online process.
Apt evaluation of credentials and faster visa processing.
Identifying all potential hazards and roadblocks in securing a visa.
Assistance with documentation, immigration rules, citizenship, and border control procedures.
Multiple case assessment for better conflict resolution.
Designated process managers to provide personalized guidance.
Just like the basics of anything act as "building blocks" forming a strong foundation for constructing complex structures. The Basics of Immigration serve as the foundational elements of moving abroad, for any aspiring immigrant.