SIGNIFICANCE OF POINTS CALCULATOR FOR IMMIGRATION
Points Calculator for Immigration is a tool utilized to check that a candidate is eligible to apply for permanent citizenship in a foreign country. Every country has a different set of cut-offs for unique streams. 
When it comes to immigration, one of the most important things to consider is whether or not you meet the eligibility requirements for permanent citizenship in your country of choice. This is where a points calculator can come in handy. A points calculator is a tool that allows you to determine if you meet the minimum requirements for immigration based on a variety of factors, including your age, education, work experience, language skills, and more.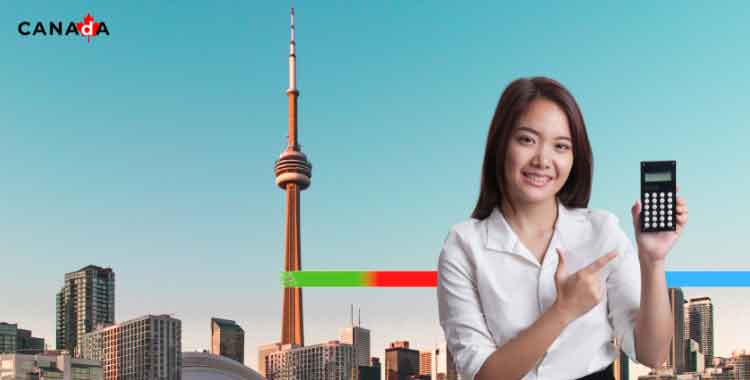 CANADA
As already mentioned, Canada has built a reputation over the last half century for welcoming immigrants and valuing multiculturalism. Foreign-born people comprise about one-quarter of Canada's population—the largest share in over 150 years and one of the highest ratios for industrialized Western nations.  
Canada has increased its appeal as a destination for immigrants in recent years. The lack of trained people is exacerbating the labor deficit in Canada. Comparatively to other nations, its Canada immigration comparator likewise highly sophisticated. The Canadian system has also had to deal with several additional difficulties, such as an increase in asylum requests, an increase in deportations, and labor violations against temporary visa holders.
AUSTRALIA
Get a PR visa and move permanently from India to Australia. With an Australian PR visa, you can
stay in the country for five years to work, study, or start a business.
A sizable migrant population has contributed to Australia's more international society.  Australia is an excellent place to relocate with your family in Australia, thanks to its progressive policies and enviable citizen perks. Australia, an English-speaking nation, is simple to integrate into. 
The Australian point calculator system makes it easy for applicants to understand the requirements for permanent residency better. This point calculator of Australia provides the score according to the need to ensure whether the applicants immigrate there or not.
HONG KONG 



Hong Kong is a well-established Asian country and is known for its versatile factors. Hong Kong offers many features that make it the finest location to live with the best technology for immigrants, from a remarkable history and independence to a cosmopolitan culture and accessible transit.
The candidates, who are willing to immigrate to Hong Kong as job seekers, have to go through the QMAS visa point calculator system to complete the immigration requirements.
WHY ALWAYS CONSIDER BASICS OF IMMIGRATION?

Expert Visa counselors provide Step-by-step guidance through a secure, online process.  

Apt evaluation of credentials and faster visa processing. 

Identifying all potential hazards and roadblocks in securing a visa. 

Assistance with documentation, immigration rules, citizenship, and border control procedures.

Multiple case assessment for better conflict resolution.

Designated process managers to provide personalized guidance.
Just like the basics of anything act as "building blocks" forming a strong foundation for constructing complex structures. The Basics of Immigration serve as the foundational elements of moving abroad, for any aspiring immigrant.