WHAT IS CELPIP?
The CELPIP test is a general English proficiency test which is organised and conducted by Paragon Testing Enterprises, a subsidiary of the University of British Columbia. CELPIP
(Canadian English Language Proficiency Index Program) exam assesses your ability, functionality and command of the English language. CELPIP exam pattern comprises 4 levels: Speaking, Reading, Writing and Listening.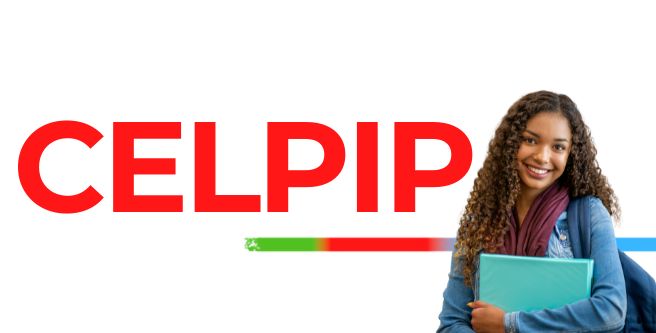 BENEFITS OF TAKING THE CELPIP TEST
Unlike IELTS, CELPIP tests can be undertaken in just a single sitting.
The English language is spoken in various different accents but CELPIP consists of just the North American accent so it is easy to focus on the test.

Results of CELPIP test arrive in just under a week
After enrolling for the test, free study material and sample papers are provided.
CELPIP is given completely on a computer.
TWO TYPES OF CELPIP
The CELPIP test is available in two different types
CELPIP GENERAL TEST
You can opt for this test if you are looking forward to studying or getting a job in Canada. CELPIP General is a 3 hour test which assesses you on the basis of reading, speaking, listening and writing.
THE FORMAT OF CELPIP GENERAL IS AS FOLLOWS
Reading – 55 minutes
Speaking – 15-20 minutes
Writing – 50 minutes
Listening – 55 minutes
CELPIP LS Test
If you are looking forward to studying or working in Canada, then CELPIP LS is not for you. It is an 1 hour test which is only recommended for those who wish to go for Canada immigration or obtain a Canada pr.
UNLIKE CELPIP GENERAL, IT ONLY TESTS YOUR LISTENING AND SPEAKING SKILLS. THE FORMAT OF CELPIP LS IS AS FOLLOWS
Listening – 50 minutes
Speaking – 15 minutes
THE CELPIP EXAM FORMAT
Unlike other English proficiency tests, in CELPIP Canada, the minimum score is 0 and the highest is 12. In CELPIP General Test, it is mandatory to attain a score of at least 5 or higher in each component : Reading, Writing, Speaking and Listening to pass the test.
CELPIP SPEAKING TEST CONSISTS OF 8 TASKS AND THERE IS A SINGLE QUESTION RELATED TO EACH AND EVERY TASK. THE 8 TASKS ARE AS FOLLOWS :
Giving Advice
Talk about a personal experience
Describe a Scene
Make predictions
Compare and Persuade
Deal with a difficult situation
Express Opinions
Describe an Unusual Situation
CELPIP READING TEST CONSISTS OF 4 DIFFERENT PARTS AND NUMEROUS QUESTIONS ARE ASKED IN EACH PART IN THE TEST. THE PARTS ARE AS FOLLOWS :
Reading Correspondence
Reading to apply a Diagram
Reading for Information
Reading for Viewpoint
CELPIP LISTENING TEST COMPRISES 6 DIFFERENT PARTS AND 6-8 QUESTIONS ARE ASKED FROM EACH PART. THE PARTS ARE AS FOLLOWS :
Listening to Problem Solving
Listening to Daily Life Conversations
Listening to Information
Listening to a News Item
Listening to Discussion
Listening to View Point
THE CELPIP WRITING TEST CONTAINS TWO TASKS AND THERE IS ONE SINGLE QUESTION FROM EACH TASK IN THE TEST. THE TASKS ARE AS FOLLOWS :
Write an Email
Respond to survey questions
In CELPIP LS Test, it is mandatory to attain a score of at least 4 or higher in each component : Listening and Speaking, in order to pass the test with the tasks and test being identical to that of the CELPIP General test format.
WHO ACCEPTS CELPIP
All organisations, offices, MNCs and educational institutions accept CELPIP. The IRCC (Immigration, Refugees and Citizenship Canada) accepts CELPIP as well. 
THE COLLEGES AND UNIVERSITIES THAT ACCEPT CELPIP ARE
Western Community College
TLC-Edmonton Training for Foreign Caregivers
Think Tank Training Centre
Sprott Shaw College
SELC Career College Vancouver
Rhodes Wellness College
Pacific Rim Early Childhood Institute
Pacific Link College
Pacific Coast Community College
Pace Canada College – Health Care Assistant
Olds College
Northern Lights College – Health Care Assistant
NorQuest College ELP (English Language Proficiency)
McKenzie College
MaKami College
Gateway College Great Plains College
Focus College
First College
Dominion Herbal College
Dalhousie University – UBC Certificate in Immigration: Laws, Policies and Procedures Program
Coast Mountain College
Canadian Arts & Sciences Institute
Brock University – Masters Preparation Certificate in Education
Bow Valley College
Ashton College
Acsenda School of Management
Alberta Institute of Massage
WHAT IS THE CELPIP CANADA EXAM FEE?
The CELPIP exam fee will be around $195 plus taxes.
WHY ALWAYS CONSIDER BASICS OF IMMIGRATION?

Expert Visa counselors provide Step-by-step guidance through a secure, online process.
Apt evaluation of credentials and faster visa processing.
Identifying all potential hazards and roadblocks in securing a visa.
Assistance with documentation, immigration rules, citizenship, and border control procedures.
Multiple case assessment for better conflict resolution.
Designated process managers to provide personalized guidance.
Just like the basics of anything act as "building blocks" forming a strong foundation for constructing complex structures. The Basics of Immigration serve as the foundational elements of moving abroad, for any aspiring immigrant.